Quantum dots: get your free samples here!
A company spun out from the UK's University of Manchester has become the first in the world to produce and ship multi-gram quantities of quantum dots – and has launched a unique 'Free Evaluation Samples' program throughout the EU and UK.
Using a patented process, Nanoco Ltd is not only able to ship its standard 'NanoDots' in production-level quantities to meet growing market demand, but can easily configure NanoDots to meet custom performance specifications – previously a long process of trial and error.
Up to this point quantum dots – essential building blocks of multiple nanotechnological applications, from electronics to life science – have been produced in small batches of fractions of a gram in various labs around the world from a method that's both cumbersome and hazardous.
NanoDots are particles so tiny it would take about 80,000 to span a human hair. Consequently, their characteristics are bound by the laws of quantum physics (hence 'quantum dots'). For example, when exposed to light energy of various wave lengths, they emit energy of a different wavelength. This phenomenon can be put to a myriad of useful purposes: inks and dyes containing NanoDots can provide unique, visible light signatures to authenticate products and documents; they can be triggered by light to release very exact doses of drugs or DNA to particular parts of the human body; windows coated with NanoDots can self-clean and automatically adjust the amount of shade they provide in response to sunlight, leading to huge savings in energy costs. Indeed, the benefits are so widespread that the particles could be considered the 'ball bearings' of the 21st century. The US Government and the European Commission are currently pumping around a billion dollars a year into R&D that accelerates progress in nanotechnology – a market than some analysts estimate will hit $200 billion by 2006.
Nanoco has patented a unique single source precursor ('one pot') manufacturing production process which:
? Does not involve the highly toxic, highly inflammable and unstable materials that impose severe scaling limitations on the current standard 'double source' process
? Makes it easier to re-size the particles' cores and shells, and to change capping agents, etc., thus making it much simpler to tailor NanoDots to desired optical, electro-magnetic and catalytic specifications.
? Produces reliable uniformity/stability, leading to more predictable performance per the desired specification.
? Delivers economies of scale such that applications utilizing NanoDots become significantly more economically attractive.
Nanoco founder Professor Paul O'Brien, said
"The fact that we could make production volumes of NanoDots met with some skepticism from certain nanotechnology applications developers around the world, so we decided the best way to show we`re `for real` was to offer them free evaluation samples. It`s the fastest way to gain sufficient trust as a prospective supplier/partner with the people to whom we expect to deliver commercial volumes in the future."
All latest news from the category: Business and Finance
This area provides up-to-date and interesting developments from the world of business, economics and finance.
A wealth of information is available on topics ranging from stock markets, consumer climate, labor market policies, bond markets, foreign trade and interest rate trends to stock exchange news and economic forecasts.
Back to home
Newest articles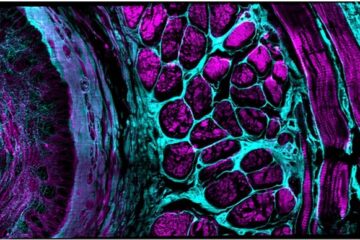 Enhancing the workhorse
Artificial intelligence, hardware innovations boost confocal microscope's performance. Since artificial intelligence pioneer Marvin Minsky patented the principle of confocal microscopy in 1957, it has become the workhorse standard in life…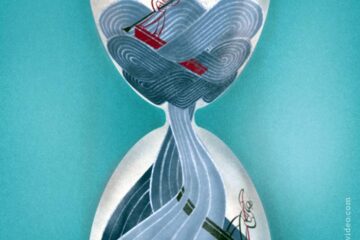 In the quantum realm, not even time flows as you might expect
New study shows the boundary between time moving forward and backward may blur in quantum mechanics. A team of physicists at the Universities of Bristol, Vienna, the Balearic Islands and…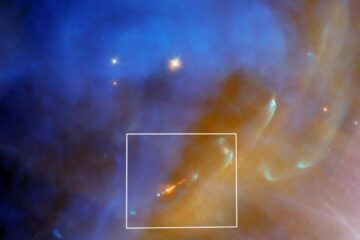 Hubble Spots a Swift Stellar Jet in Running Man Nebula
A jet from a newly formed star flares into the shining depths of reflection nebula NGC 1977 in this Hubble image. The jet (the orange object at the bottom center…