No Competitive Edge' from Internet Banking
Research conducted by University of Ulster financial services researcher Mark Durkin into the uptake of Internet-based banking has found that banks are embracing the innovation in order not to be put at a competitive disadvantage – rather than for any sustainable competitive advantage Internet banking might provide in its own right.
The research study conducted with banks in Ireland, Sweden, the UK and the United States, found that managing customer relationships vai the internet is the greatest challenge for banks, and re-emphasised the view that a balanced delivery channel mix is what is required, rather than a wholesale migration towards Internet banking.
Banks throughout Europe had anticipated significant cost savings through such a migration , but costs have actually risen – because customers choose to adopt all available delivery platforms rather than choosing the Internet over others.
"While the growth of Internet banking is clearly increasing, there will always be a role for the traditional bank branch. The challenge is to manage the total delivery mix, and offer alternative service packages for different customer segments. Such an offer will likely be made on the basis of customer profitability", said Mr Durkin.
Senior bank executives across Europe and America were in agreement that new technological interfaces such as interactive television and mobile phone commerce, made access to Internet banking more possible – but they remained unsure about customers` actual preferences.
Mr Durklin's research proposes that the extent to which the Internet is embraced by bank customers through whatever interface will be a function of customer confidence and product complexity.
Early indications from ongoing research conducted with bank customers in Northern Ireland shows that it is younger customers who will adopt the Internet most readily for their banking. As age and the complexity of financial needs increase, there is a decline in the adoption levels of Internet banking and an increase in the need for face to face interaction. Customers feel that the branch will remain as the most important interface in the foreseeable future.
Mr Durkin said: "Irish banks are behind in customer adoption of Internet Banking compared to other parts of Europe and the United States but in many ways that is no bad thing as we can learn from the mistakes of others. That said, banks here must be aware of the need for the value proposition offered online to be perceived as important by prospective customers and this requires customer education."
The extensive and community based branch networks offered by branches here make an ideal platform for such education to take place. Recent research in the USA found that a key reason for Internet bank customers opting out of the service was that it did not offer any real value, so offering value and educating customers as to what such benefits are is crucial.
Mark, a former chair of the Chartered Institute of Marketing (CIM) in Northern Ireland, said:
"It is important that banks take a more global perspective in learning what is feasible in the area of Internet banking and apply the lessons to their own circumstances. Internet banking is not a panacea."
All latest news from the category: Business and Finance
This area provides up-to-date and interesting developments from the world of business, economics and finance.
A wealth of information is available on topics ranging from stock markets, consumer climate, labor market policies, bond markets, foreign trade and interest rate trends to stock exchange news and economic forecasts.
Back to home
Newest articles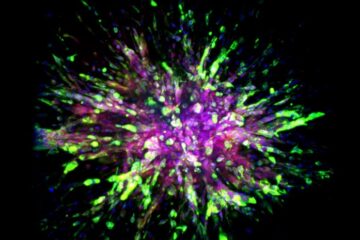 Scientists identify novel molecular biomarkers in cells
Studying a deadly type of breast cancer called triple negative, Johns Hopkins Medicine scientists say they have identified key molecular differences between cancer cells that cling to an initial tumor…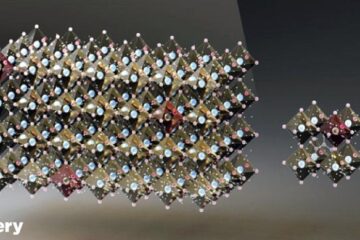 Getting more out of light
Tiny crystals, known as quantum dots, have enabled an international team to achieve a quantum efficiency exceeding 100 percent in the photocurrent generated in a hybrid inorganic-organic semiconductor. Perovskites are…
Antibiotics from natural substances
A new biosynthesis method has been developed. A research team with members from Goethe University Frankfurt and the University of Michigan in the USA is using bacterial biosynthesis to produce…