European Commission to invest 2,2 billion Euro in research projects for SMEs
The European Commission is organising a conference entitled The 4th SME Technology Days in Leeds (UK) on 25-27/9/2002. Recognising the essential role of the small and medium enterprises (SMEs) in the EU economy, this major conference provides concrete examples of European Union initiatives to foster the creation and development of SMEs through pioneering research, innovation and stronger international partnerships.
The New Framework Programme devotes the highest ever budget to SMEs. Over 15% of the thematic programme "Focusing an Integrating community research" will be allocated to SMEs (1,7 billion EUR). A further 0,43 billion EUR will go to SMEs through Specific Schemes. With a total of over 2,2 billion EUR over the next four years, the 6th Framework Programme represent the largest instrument supporting research and innovation for SMEs in the world.
According to EU Research Commissioner Philippe Busquin this is a good opportunity for entrepreneurs to become familiar with FP6 initiatives for SMEs: "Small and medium enterprises are Europe's growth engine: they account for 66% of private sector employment, as opposed to 46% in the USA and 33% in Japan. They need easier access to knowledge, finance and commercial partnerships. But they also need cutting hedge technologies: know-how makes the difference in the marketplace. The European Research Area (ERA) that we are building, a true single market for science, knowledge and innovation, will provide for new opportunities for the start up and grow of SMEs. FP6 will help speed things up".
BACKGROUND
Small and Medium-sized Enterprises play a key role in achieving the goal to make Europe the world's most competitive knowledge-based economy by 2010. European SMEs are a major source of job creation: More than 50% of new jobs derive from a group of fast growing companies representing 4% of the total number of European SMEs. In addition, almost half of the two million industrial SMEs have recently introduced innovation to the markets. As such, SMEs occupy a pivotal position in the Sixth Framework Programme for Research 2002 – 2006 (FP6).
* More and more European SMEs choose to join forces and transfer knowledge with other SME actors through participation in the European Commission's 6th Framework Programme. The objective is to develop new technologies, build international partnerships and take full advantage of international business opportunities. The EU is determined to help SMEs reducing barriers, networking talents and resources, spreading best practices and developing new forms of partnerships.
* Innovation – turning bright ideas into profitable business – is the key to success.
* In the 6th Framework Programme, SMEs will participate in the new thematic areas of research, mostly, in Networks of Excellence and in Integrated Projects. Those SMEs will benefit from a series of special measures promoting their participation in the new instruments: special training actions, customised evaluation, SME-targeted calls for proposals etc.
* In addition, more traditional SMEs who are willing to innovate but have limited means to carry research will have the opportunity of using specific measures: Collective research and Co-operative research CRAFT (about 430 million EUR).
* Collective research is undertaken by industrial associations or industry groupings in order to expand their scientific knowledge and their general standard of competitiveness. It is conducted on European basis, thought substantial projects of several years` duration.
* Co-operative research CRAFT allows at least three independent SMEs from different Member (or Associated) states facing common problems to outsource, with Community support, about 50% of their cost for a research project (up to 2 millions EUR).
The 4th SME Technology Days Conference is organised by Beta Technology, a UK-based Centre of Excellence for Innovation, ANRT France and EG-Liaison, The Netherlands, with the support of the City of Leeds and the European Commission. The conference provides concrete examples of real-life success stories by European SMEs in diverse fields ranging from health and safety, to sustainable development, the environment, and industrial production.
It also showcases the full range of supporting activities in favour of SMEs in the 6th Framework Programme, and provides useful advice on how to access funding and networking opportunities Representatives of various SME networks demonstrate how cross-border SME partnerships have facilitated innovative research and brought groundbreaking new technologies to market.
Amongst the five success stories presented is a new step in vaccine production technology growing the virus in a cell culture. This technology could ultimately unlock the door to the development of vaccines for use in humans, in diseases ranging from cancer to HIV. SME actors also demonstrate concrete applications of new products in the fields of bio-medics, health safety, the environment and industrial production.
Media Contact
Klimentini Diakomanoli
alfa
All latest news from the category: Business and Finance
This area provides up-to-date and interesting developments from the world of business, economics and finance.
A wealth of information is available on topics ranging from stock markets, consumer climate, labor market policies, bond markets, foreign trade and interest rate trends to stock exchange news and economic forecasts.
Back to home
Newest articles
Creating good friction: Pitt engineers aim to make floors less slippery
Swanson School collaborators Kurt Beschorner and Tevis Jacobs will use a NIOSH award to measure floor-surface topography and create a predictive model of friction. Friction is the resistance to motion…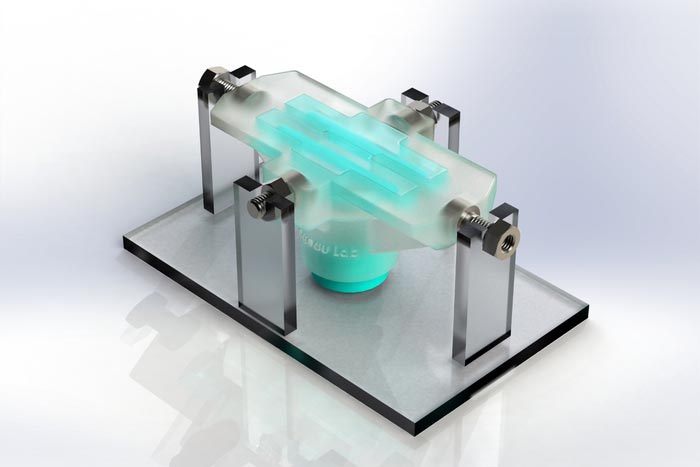 Synthetic tissue can repair hearts, muscles, and vocal cords
Scientists from McGill University develop new biomaterial for wound repair. Combining knowledge of chemistry, physics, biology, and engineering, scientists from McGill University develop a biomaterial tough enough to repair the…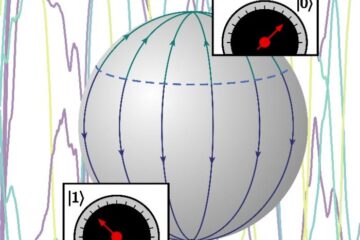 Constraining quantum measurement
The quantum world and our everyday world are very different places. In a publication that appeared as the "Editor's Suggestion" in Physical Review A this week, UvA physicists Jasper van…