Internet banking causes biggest industry shake-up in 400 years
Internet banking is causing the biggest shake up in the financial services industry since the 17th Century, according to new research to be presented at a conference in London today, Monday September 9 2002.
A Newcastle University expert has surveyed 26 banks and building societies offering services via the Internet and found that new companies are posing a major threat to the traditional banking industry by cleverly adapting to the 21st Century `Martini` customer, who demands banking `anytime, anywhere, anyplace`.
The companies – often with entirely new business models and strategies – are also offering cheaper prices, better choices and often targeting the most profitable customers with the most lucrative products.
Feng Li, Professor of E-Business at the University of Newcastle, who will present his research findings at the British Academy of Management Conference in London today will also warn that new `e-banks` clamouring for a substantial slice of the lucrative financial market pose a serious, long-term threat to traditional banks and building societies.
He says that the recent dot com crash has not changed the fundamentals of Internet banking and that the established banks and building societies must radically overhaul the strategies and business models which brought them success in the past to maintain their competitive position – and soon.
Professor Li, of Newcastle University Business School, said: "Until recently the monopolisation of distribution channels has provided the basis for banks to build strong relationships with their customers.
"The Internet, as a new distribution channel for financial services, has lowered barriers to entry in the banking system, allowing new players, often equipped with new technologies and business models, to enter the market.
"My research has revealed that these new players are posing a serious threat to existing banks by changing the rules of the competition and raising the general expectation of customers for services from all financial companies."
Internet banking is use of the Internet as a delivery channel for the provision of financial services. So far most transactions are conducted from the client`s personal computers but other devices such as mobile phones, Personal Digital Assistances (PDA`s) and Digital TV are being used.
The UK`s financial services industry has the highest level of new entrants in Europe. Around 35 per cent of the companies who offer Internet banking services have recently entered the market.
Investing in Internet banking is strategically important to most financial companies, bringing a variety of benefits which include cost savings, new revenue generation, and the ability to provide non-traditional banking services such as insurance and stock brokerage.
Although many banks have started to offer Internet banking in varying levels of sophistication, they are most at risk from the Internet-only banks which do not have the burden of traditional overheads associated with banking, such as maintenance of high street branches. These Internet-only banks included the `baby e-banks`, Internet banks born out of existing financial companies – such as Intelligent Finance by Halifax. The main advantage of this model is that the baby e-bank can exploit entirely new opportunities and customer bases.
Another challenge is posed by the supermarket banks, which provide Internet banking services through a partnership with an existing bank but exploits the strong brand presence the supermarket already has and taps into its existing, well-established customer base. An example of this is Sainsbury`s Bank – a joint venture between Sainsbury`s supermarket chain and the Bank of Scotland.
Another threat comes from non-banks which already have a strong brand image, which expand into banking through the Internet with cheaper products in a limited product range, such as savings, to cherry pick the best customers in the market. These players range from car manufacturers to utility companies, airliners and retail chains.
Professor Li said: "The loyalty and trust of customers to established banks means the new entrants have so far failed to stage an equal competition. As a result it has been very hard for the new entrants to successfully compete with the established players.
"However, the low price proposition of new entrants has led customers of established banks to demand similar benefits, putting enormous pressure on existing banks to reduce prices and provide more innovative products and greater choice."
The research showed that the established banks and building societies were aware of the future challenges from the new Internet banks and were starting to make changes as a result. Most banks saw Internet banking as a necessity but many saw it as part of a `multi-channel` distribution strategy and planned to continue maintaining branches and call centres in addition to the electronic banking services.
Professor Li added: "For most banks their future success depends on maintaining a proper balance between the traditional brick and mortar structure and electronic channels."
All latest news from the category: Business and Finance
This area provides up-to-date and interesting developments from the world of business, economics and finance.
A wealth of information is available on topics ranging from stock markets, consumer climate, labor market policies, bond markets, foreign trade and interest rate trends to stock exchange news and economic forecasts.
Back to home
Newest articles
Creating good friction: Pitt engineers aim to make floors less slippery
Swanson School collaborators Kurt Beschorner and Tevis Jacobs will use a NIOSH award to measure floor-surface topography and create a predictive model of friction. Friction is the resistance to motion…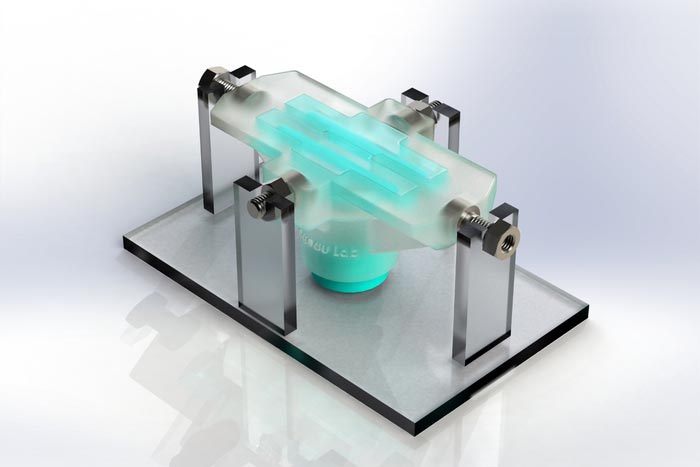 Synthetic tissue can repair hearts, muscles, and vocal cords
Scientists from McGill University develop new biomaterial for wound repair. Combining knowledge of chemistry, physics, biology, and engineering, scientists from McGill University develop a biomaterial tough enough to repair the…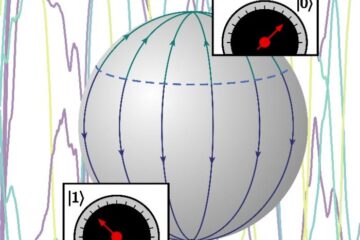 Constraining quantum measurement
The quantum world and our everyday world are very different places. In a publication that appeared as the "Editor's Suggestion" in Physical Review A this week, UvA physicists Jasper van…