Why women make lower salary request than men?
Stereotypical notions of gender differences have an adverse effect on women's capacity to negotiate. This is shown in a dissertation in psychology by Una Gustafsson at Lund University in Sweden.
Conceptions of good and poor negotiators are tied to stereotypical notions of masculine and feminine characteristics: good negotiators, like men, are regarded as being decisive, strong, and self-assertive. Poor negotiators, and women, are seen as being concessive, emotional, and overly focused on relationships.
When stereotypical conceptions predict that one's group will do poorly on an assignment, psychologists call it "stereotype threat." In these situations it has been shown that group members perform less well on assignments that they are expected to do poorly on according to the stereotype. In other words, they temporarily confirm the stereotype. For example, black Americans have been shown to score lower on intelligence tests when they are told that the test is a measure of their intelligence (stereotype threat) compared with when they are not told this.
The same situation may occur when women negotiate their pay, which is what Una Gustafsson has studied in her dissertation. In one of the dissertation studies she arranged realistic salary negotiations involving 100 economics students at Lund University. Neither the "salary negotiator" nor the students knew what the test was really all about. Half of the participants were told that their negotiating ability was being tested (stereotype threat) and half that their negotiating ability could not be measured. The negotiation situations themselves were exactly the same.
Among those who did not believe that their ability could be assessed, there were no gender differences. But among those who had been told that this ability was being assessed, women demanded SEK 2,000 (USD 325) per month less than men did. They had lowered their sights. When asked to state their ideal monthly salary, it was nearly SEK 6,000 (USD 1,000) lower than what men stated. In contrast, there were no gender differences in setting goals and salary demands when the students negotiated with no awareness that their negotiating ability would be assessed.
But how can women assert themselves more in pay negotiations?
"I believe that if women are made aware of how stereotype threat functions, they will be able to make up their minds to aim well above the mean salary and thereby avoid asking for too little pay," says Una Gustafsson.
In fact, it has been shown that certain women who were given clear information about the general pattern – that women tend to negotiate less well than men -suddenly can negotiate better than men. These women probably got angry and succeeded in consciously dissociating themselves from the stereotype.
But Una Gustafsson also warns against placing the entire blame on the women's own behavior:
"Discrimination exists," she says. "Men find it easier to get what they ask for. Studies have shown that men prefer not to work together with women who make substantial demands in salary negotiations. They are regarded as unpleasant and demanding, whereas men who ask for high salaries are not characterized this way at all."
Una Gustafsson will publicly defend her thesis on May 29. It is titled Why women ask for less salary than men: Mediation of stereotype threat in salary negotiations. The defense will take place at 3:00 p.m. at Palaestra, Paradisgatan, Lund.
Una Gustafsson can be reached at cell phone: +46 (0)70-203 52 03 or una.gustafsson@psychology.lu.se
Alle Nachrichten aus der Kategorie: Business and Finance
This area provides up-to-date and interesting developments from the world of business, economics and finance.
A wealth of information is available on topics ranging from stock markets, consumer climate, labor market policies, bond markets, foreign trade and interest rate trends to stock exchange news and economic forecasts.
Zurück zur Startseite
Neueste Beiträge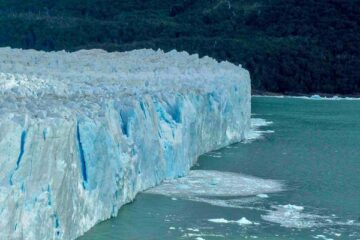 How Stable is the Antarctic Ice Sheet?
Scientists from Heidelberg University investigate which factors determine the stability of ice masses in East Antarctica. As temperatures rise due to climate change, the melting of polar ice sheets is…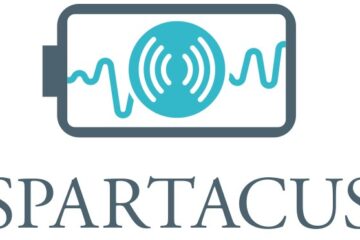 Smart sensors for future fast charging batteries
European project "Spartacus" launched Faster charging, longer stability of performance not only for electric vehicles but also for smartphones and other battery powered products. What still sounds like science fiction…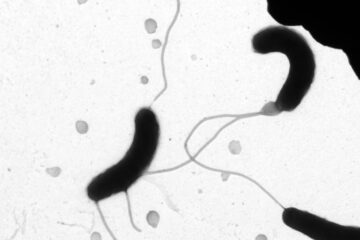 Small molecules control bacterial resistance to antibiotics
Antibiotics have revolutionized medicine by providing effective treatments for infectious diseases such as cholera. But the pathogens that cause disease are increasingly developing resistance to the antibiotics that are most…