11 new high-tech start-ups to take part in NovaUCD's 2008 Entrepreneurship Programme
Now in its thirteenth year, 130 companies and 190 individuals have completed this NovaUCD enterprise programme and former participants now collectively employ over 675 people. Previous participating companies include Celtic Catalysts, ChangingWorlds, CRDS, Haptica, Locumotion and TopChem.
The aim of the NovaUCD CCDP, which is supported by Enterprise Ireland, is to assist UCD academic entrepreneurs in the establishment and development of new business ventures to commercialise the output of their research. Ventures participating on this year's programme are commercialising research undertaken in disciplines such as Biomolecular and Biomedical Science, Bioprocessing Engineering, Electronic Engineering, Physics and Physiotherapy.
Dr Pat Frain, Director, NovaUCD, said, "The establishment of new high-tech ventures is an essential element in realising the full commercial potential of the significant investment in university research and development being made by the Government. Clearly programmes such as the CCDP have a major role to play in converting research generated ideas into innovative new ventures." He added, "The 675 jobs resulting from the CCDP demonstrates the potential contribution of university research to the creation of high-quality employment."
The CCDP is a nine-month, part-time programme designed to suit the busy timetable of researchers and academics. It offers a mix of monthly workshops, mentoring and one-to-one consultancy and is delivered by NovaUCD staff, with support from the NovaUCD sponsors, Enterprise Ireland, as well as other outside experts. It is designed to assist entrepreneurs in the establishment and development of knowledge-intensive enterprises by providing the skills necessary to transform ideas into commercially feasible ventures. Participants on the programme have the opportunity to access NovaUCD's desk space and incubation facilities and associated services. The programme culminates with a high profile Awards Evening held in November.
AP EnvEcon a spin-out from the Environmental Economics Unit of UCD's School of Geography, Planning and Environmental Policy was the overall winner of the NovaUCD 2007 CCDP. Co-founded by Professor Peter Clinch and Dr Andrew Kelly, AP EnvEcon is a provider of decision-support systems, solutions and specialist advice to the public and private sector for the management of environmental change.
Alle Nachrichten aus der Kategorie: Business and Finance
This area provides up-to-date and interesting developments from the world of business, economics and finance.
A wealth of information is available on topics ranging from stock markets, consumer climate, labor market policies, bond markets, foreign trade and interest rate trends to stock exchange news and economic forecasts.
Zurück zur Startseite
Neueste Beiträge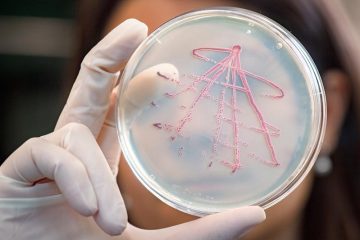 Grow faster, die sooner: How growth rates influence the fitness of bacteria
"The fitness of bacteria is more complex than expected," explains Ulrich Gerland, professor for the theory of complex biosystems at the Technical University of…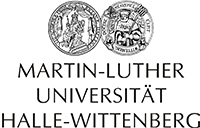 Spintronics: Researchers show how to make non-magnetic materials magnetic
In solid-state physics, oxide layers only a few nanometres thick are known to form a so-called two-dimensional electron gas. These thin layers, separated from…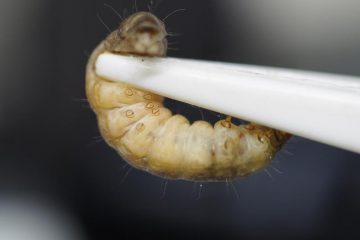 Caterpillars of the wax moth love eating plastic: Fraunhofer LBF investigates degradation process
Within the Framework of a research project on the chemical imaging analysis of plastic digestion in caterpillars (RauPE), a team from Fraunhofer LBF used…