Quality Assurance Incentives Can Reduce Recall Risks in Supply Chain for Manufacturers
In recent years, high-profile product recalls have underscored a growing problem for U.S. manufacturers with global supply chains. The results can be lethal and costs can be enormous.
As supply chains have linked more partners from far-flung locales, corporations have found it increasingly difficult to assure quality. But now, using a systems perspective, Clarkson University School of Business economist Professor Luciana Echazu has developed a promising new theoretical approach in writing contracts to solve that problem. How? By shifting recall costs from the manufacturer to the responsible supplier.
Echazu points out that the true costs of recall are often far greater for the manufacturer whose name is on the product than for the supplier of the unsatisfactory component. Losses can include not only wasted materials, employee time, and reshipping, but possible consumer lawsuits, sales of other products missed due to diminished reputation, and extra expenditures in marketing and rebranding.
In theory, she observes, a supplier's contract simply needs to spell out costs owed in case of a recall. But in reality that's not enough because suppliers or contractors who shirk on monitoring quality also duck the consequences. They find legal loopholes, especially in developing countries, or pack up and go bankrupt. "As long as the manufacturer cannot efficiently control for quality," she says, "the supplier has no incentive to invest in providing it."
But now Echazu has developed a method for manufacturers to create that incentive for their suppliers — and thus regain their critical leverage on quality. Working with Clarkson colleague Professor Mark Frascatore, she has constructed a theoretical contract model that evaluates the impact of manufacturer-supplier payment systems. "We provide enough incentives to the supplier to improve quality," she explains, "while increasing overall supply chain profits."
To be effective, contracts must require suppliers to accept a lower payment if there is a recall, so that they risk losing money for poor quality. This gives them an incentive to maximize their efforts, which in turn decreases the risk of shoddy results. Furthermore, suppliers must agree to be liable for manufacturer-estimated damages of a worst-case scenario recall. Contracts should specify premium alternatives (for varying amounts of coverage from reputable companies) from which suppliers may choose. And suppliers must buy the insurance to get the contract.
"What we found was that suppliers will choose not to get full coverage," says Echazu, "but to get the coverage for the amount they cannot pay (like the deductible on an automobile collision policy). So, if they can return whatever you paid them, they're going to give you that out of their pockets. And then the rest to compensate for full damages will be covered by the insurance company."
This approach gives suppliers an incentive "to strike a balance, trying to offset all the costs and benefits from the insurance and the contract," she points out. "And in the end, most importantly, the manufacturer shifts an appropriate portion of the recall risk to the supplier.
"It's a nice prescription for companies that have these problems," says Echazu, who with Frascatore is preparing a paper that describes their findings, titled "Quality and Information Asymmetries in the Supply Chain."
"There will always be issues with contractors not doing what they're supposed to do," she observes. "We're looking at how you can control this behavior with policies. How can you change behavior? People respond to incentives."
Clarkson University launches leaders into the global economy. One in six alumni already leads as a CEO, VP or equivalent senior executive of a company. Located just outside the Adirondack Park in Potsdam, N.Y., Clarkson is a nationally recognized research university for undergraduates with select graduate programs in signature areas of academic excellence directed toward the world's pressing issues. Through 50 rigorous programs of study in engineering, business, arts, sciences and health sciences, the entire learning-living community spans boundaries across disciplines, nations and cultures to build powers of observation, challenge the status quo, and connect discovery and engineering innovation with enterprise.
[A photograph for media use of Echazu is available at http://www.clarkson.edu/news/photos/echazu2.jpg.]
Media Contact
Michael P. Griffin
Newswise Science News
Alle Nachrichten aus der Kategorie: Business and Finance
This area provides up-to-date and interesting developments from the world of business, economics and finance.
A wealth of information is available on topics ranging from stock markets, consumer climate, labor market policies, bond markets, foreign trade and interest rate trends to stock exchange news and economic forecasts.
Zurück zur Startseite
Neueste Beiträge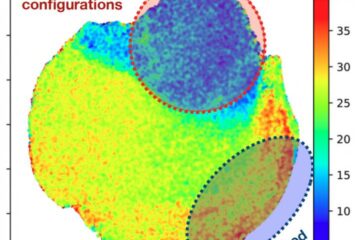 Machine learning aids in simulating dynamics of interacting atoms
Automated approach transformative for computational materials science. A revolutionary machine-learning (ML) approach to simulate the motions of atoms in materials such as aluminum is described in this week's Nature Communications…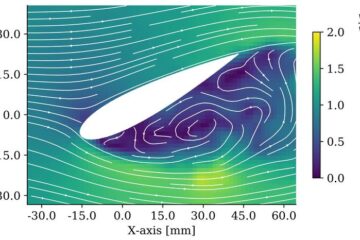 "Intelligent" turbines for green energy from tidal water power
Fluid flow engineers and electrical engineers are jointly developing turbine blades with special integrated drives Tidal hydroelectric power plants of the future will be able to generate "green" electricity significantly…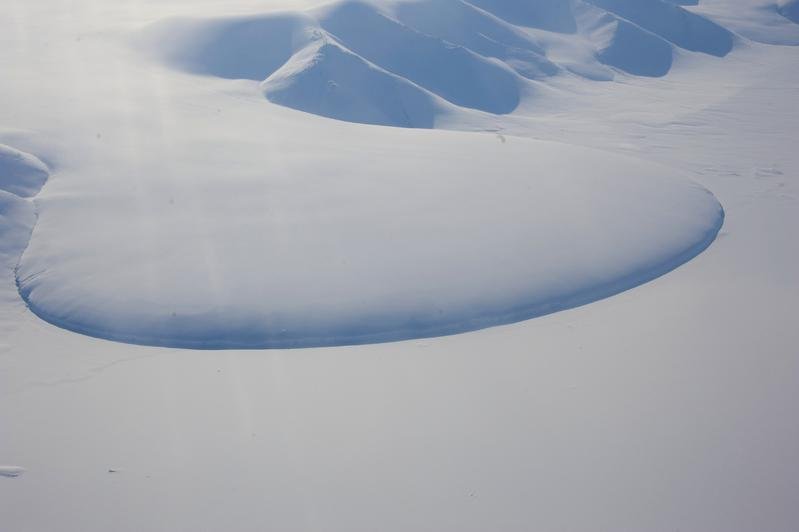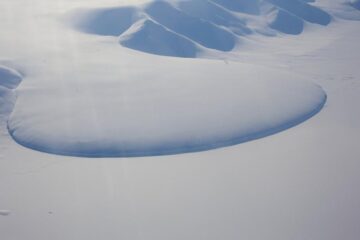 'Missing Ice Problem' Finally Solved
During glacial periods, the sea level falls, because vast quantities of water are stored in the massive inland glaciers. To date, however, computer models have been unable to reconcile sea-level…