Gearing up for the future: Digital Business Innovation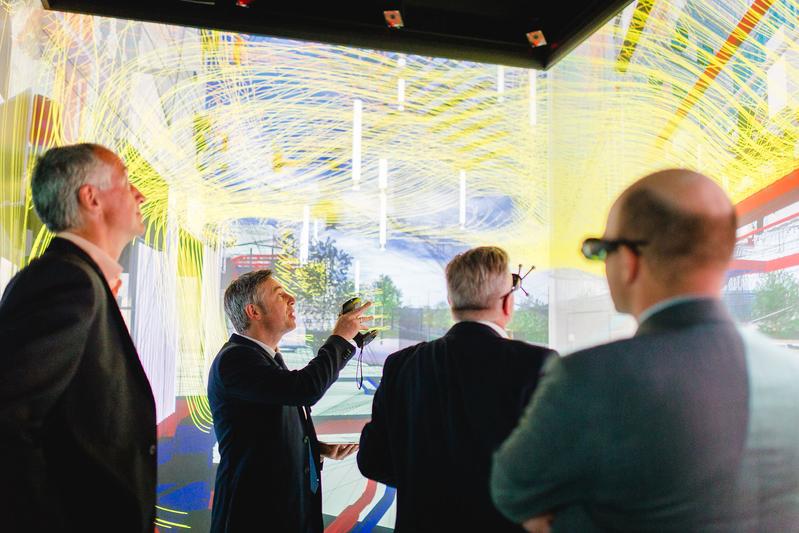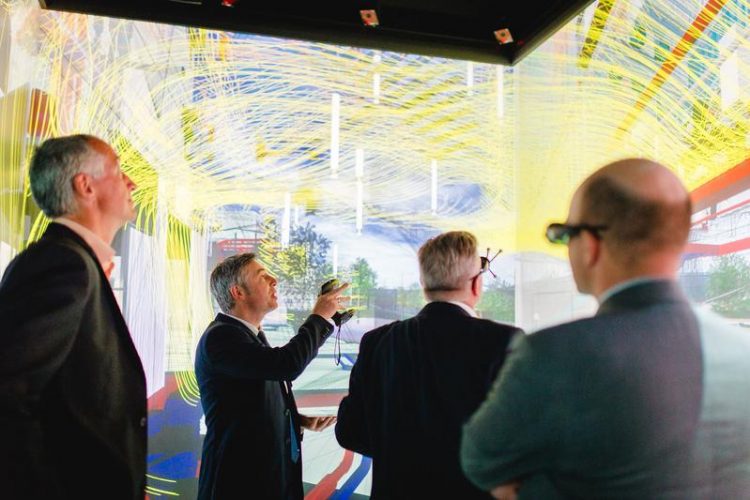 On Thursday, June 30, 2016, Fraunhofer IAO launched the Business Innovation Engineering Center (BIEC). This initiative is designed as a platform where business and science can advance their innovation capabilities in the digitalization age. Companies are invited to take part in the network and help shape the initiative.
Increasing digitalization is transforming the innovation landscape for good. New technological possibilities for products and services are being created at an ever faster rate. How can companies recognize their specific opportunities and threats as a result of digitalization at an early stage? What does a successful digitalization strategy – an individual digital agenda – look like?
Actively shaping the digital future
Together with partners from industry and science, Fraunhofer IAO launched the Business Innovation Engineering Center (BIEC) on June 30, 2016 to support companies in the development and implementation of their digital innovation strategy.
The goal of the initiative is to build up a research and development network at the interface of digitalization and innovation management. The initiative benefits companies, as it allows them not only to encounter new technologies at a very early stage, but also provides them with the know-how required to gage their potential – whether for developing new products and business models or simply for speeding up processes.
The cooperation is carried out on an open, networked basis, from the early phases of innovation generation through to the development and simulation of digital business models and smart products and services. "We want to leverage the potential of digitalization for and with companies and develop future-oriented services," says Prof. Wilhelm Bauer, director of Fraunhofer IAO.
From network to individual strategy development
Under the motto "Think – Do – Enable," the BIEC network initiates and promotes an exchange of experience with experts and of examples of best practice. Moreover, the activities are also controlled using a jointly developed R&D roadmap. In this way, practice-oriented solutions are developed and made available to companies.
So that the individual companies can then implement suitable measures for themselves as the next step, the BIEC offers numerous services: from identifying individual strengths and weaknesses in a digital assessment and developing a future-viable digitalization strategy through to businesses generating their own innovative ideas and implementing them in smart products, services and new business models in a digital context. To this end, Fraunhofer IAO and the other network partners provide innovative tools and methods as well as modern laboratory facilities and a creative and collaborative working environment.
BIEC is structured as a jointly funded collaborative project. Membership in the partner network is subject to an annual fee. The first phase is currently planned to run for three years.
Contact:
Markus Korell
Technology Management
Phone: +49 711 970-2238
E-Mail: markus.korell@iao.fraunhofer.de
https://www.iao.fraunhofer.de/lang-en/about-us/press-and-media/1272-gearing-up-f…
http://www.innovation.iao.fraunhofer.de/biec
Media Contact
Juliane Segedi
Fraunhofer-Institut für Arbeitswirtschaft und Organisation IAO
All latest news from the category: Business and Finance
This area provides up-to-date and interesting developments from the world of business, economics and finance.
A wealth of information is available on topics ranging from stock markets, consumer climate, labor market policies, bond markets, foreign trade and interest rate trends to stock exchange news and economic forecasts.
Back to home
Newest articles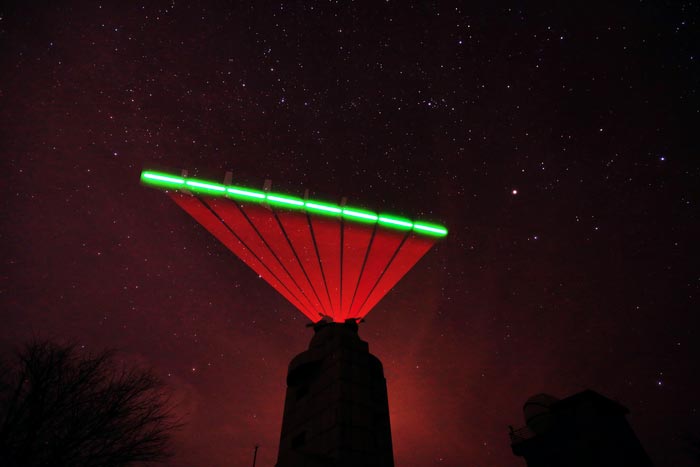 Compact QKD system
… paves the way to cost-effective satellite-based quantum networks. Researchers demonstrate successful quantum key distribution between space lab and four ground stations. Researchers report an experimental demonstration of a space-to-ground…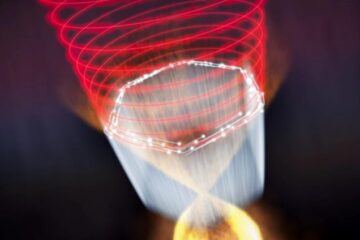 Exploring quantum electron highways with laser light
Spiraling laser light reveals how topological insulators lose their ability to conduct electric current on their surfaces. Topological insulators, or TIs, have two faces: Electrons flow freely along their surface…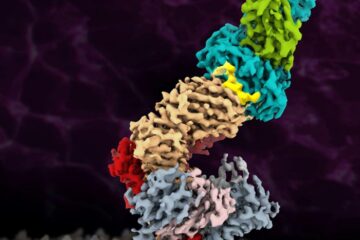 First image of antigen-bound T-cell receptor at atomic resolution
Immune system: Antigen binding does not trigger any structural changes in T-cell receptors – Signal transduction probably occurs after receptor enrichment. The immune system of vertebrates is a powerful weapon…