Frugal Innovations: when less is more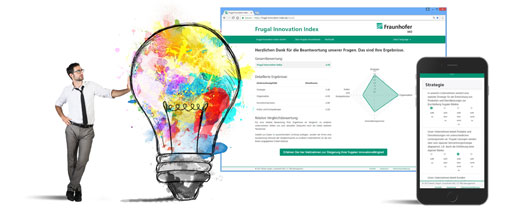 Frugal innovations require a rethink
Developing entry-level products that meet the needs of customers is no easy task for the research and development (R&D) departments of companies providing high-quality solutions. Entry-level products require a rethink, a move away from complexity and toward reduction, and they presuppose the ability to re-imagine products from scratch.
Instead of relying on a hodgepodge of individual cost reduction measures, successful entry-level products gain an advantage by means of clever approaches. This involves designing a product that perfectly matches customers' needs and possesses precisely the core functionalities that are essential for the targeted customer group.
The burning topicality of this issue in innovation research testifies to the complexity of the process. Over the past few years, interest in the phenomenon has intensified, and much discussion in the international research landscape has centered on the topic of "frugal innovations." In industry, meanwhile, there has been a growing demand for practical recommendations for action and methodological support.
Frugal Innovation Index quick online check
Fraunhofer IAO has many years of expertise in the field of frugal innovations. With its newly developed Frugal Innovation Index, the institute now offers companies a way to evaluate their capabilities as a frugal innovator and receive fresh ideas and inspiration for the next steps of implementation. The quick online check is available in German and in English, free of charge. Direct feedback is generated in just 15 minutes based on 20 questions. Registration is not required.
Recipe for Successful Frugal Innovation seminar
On May 30, 2017, companies will also have the opportunity to build up frugal development expertise at the Recipe for Successful Frugal Innovation seminar being held at Fraunhofer IAO in Stuttgart. At the seminar, the methodology training based on fully-elaborated case studies will be supplemented by practical testimonials sharing real-world experience.
https://www.iao.fraunhofer.de/lang-en/about-us/press-and-media/1303-frugal-innov…
http://www.iao.fraunhofer.de/lang-de/veranstaltungen/eventdetail/379/-/erfolgsre…
https://frugal-innovation-index.de/
Media Contact
Juliane Segedi
Fraunhofer-Institut für Arbeitswirtschaft und Organisation IAO
All latest news from the category: Business and Finance
This area provides up-to-date and interesting developments from the world of business, economics and finance.
A wealth of information is available on topics ranging from stock markets, consumer climate, labor market policies, bond markets, foreign trade and interest rate trends to stock exchange news and economic forecasts.
Back to home
Newest articles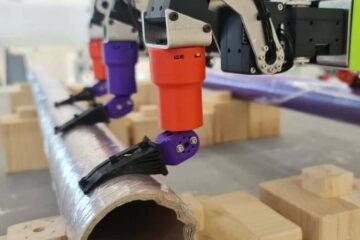 Insects help robots gain better grip
An international research team of biomechanics optimizes robotic movements inspired by insects. A whole generation of gripping robots has been developed using a design concept originally known from fish fins….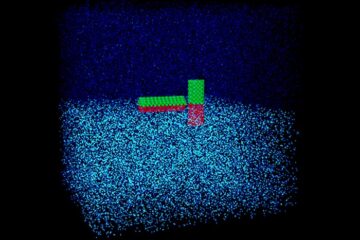 Simulations shed significant light on janus particles
Interfacial diffusion of nanoparticles strongly affected by their shape and surface coating. Named for a Roman god, Janus particles refer to nanoparticles that possess surfaces with two or more distinct…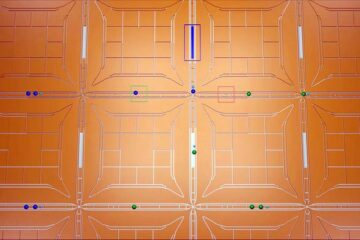 How big does your quantum computer need to be?
What size will a quantum computer need to be to break Bitcoin encryption or simulate molecules? Quantum computers are expected to be disruptive and potentially impact many industry sectors. So…