Finance: Belief in higher returns from private equity may be misplaced
Many investors believe that higher returns can be achieved by investing in funds which buy firms not listed on stock markets (so-called private equity investment funds) rather than those funds that invest in listed companies.
Private equity funds have become increasingly popular recently with large institution (particularly pension funds and insurance companies), as well as wealthy individuals seeking high returns in an era of low interest rates.
But are they making a mistake? Previous academic studies would suggest not, but doubt has now been cast about the higher profitability of private equity funds by research* carried out by Dr Roman Kräussl of the Luxembourg School of Finance (University of Luxembourg) together with Narashim Jegadeesh (Goizueta Business School, Emory University and NBER) and Joshua M. Pollet (College of Business at the University of Illinois at Urbana-Champaign).
"Existing studies are susceptible to selection bias," explained Dr Kräussl. "They rely on information reported by the funds' general partners or from large investors, but their experiences are often different from those of the typical private equity investor. We found a way to avoid this selection bias," he said.
Dr Kräussl and his colleagues studied the stock market performance of funds that hold portfolios of private equity limited partnerships. This is a reliable proxy for measuring private equity investment returns because these firms' share prices fluctuate with the performance of their investment portfolios.
Using this measure suggests that expectations of long-term performance of private equity investments would vary little from the performance of normal stock market indices (between -0.5 per cent and +2.0 per cent). In other words, expected returns are very similar to those of holding listed securities on the major exchanges.
Also, the systematic risk of start-ups (i.e. private equity investment) was found to be similar to investing in publicly traded stocks of small and medium-sized companies.
The paper is due to be published in the prestigious academic journal The Review of Financial Studies.
* "Risk and Expected Returns of Private Equity Investments: Evidence Based on Market Prices", Jegadeesh, Kräussl and Pollet has been accepted for publication in The Review of Financial Studies. DOI: 10.2139/ssrn.1364776
http://papers.ssrn.com/sol3/papers.cfm?abstract_id=1364776 – draft of the paper to be published by the Review of Financial Studies
http://wwwen.uni.lu/recherche/fdef/luxembourg_school_of_finance_research_in_fina… – Personal page of researcher Prof. Roman Kräussl
http://www.uni.lu – homepage of the University of Luxembourg
Media Contact
Britta Schlüter
idw - Informationsdienst Wissenschaft
Alle Nachrichten aus der Kategorie: Business and Finance
This area provides up-to-date and interesting developments from the world of business, economics and finance.
A wealth of information is available on topics ranging from stock markets, consumer climate, labor market policies, bond markets, foreign trade and interest rate trends to stock exchange news and economic forecasts.
Zurück zur Startseite
Neueste Beiträge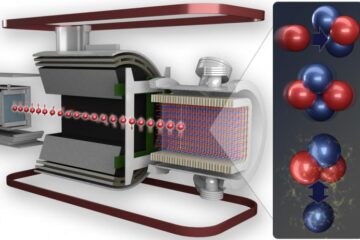 Scientists achieve higher precision weak force measurement between protons, neutrons
Through a one-of-a-kind experiment at the Department of Energy's Oak Ridge National Laboratory, nuclear physicists have precisely measured the weak interaction between protons and neutrons. The result quantifies the weak…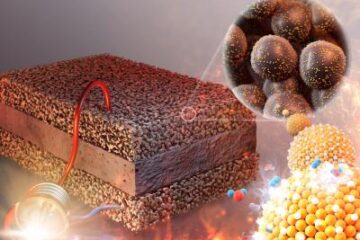 High-performance single-atom catalysts for high-temperature fuel cells
Individual Pt atoms participate in catalytic reaction to faciitate the electrode process by up to 10 times. Single-atom Pt catalysts are stable at 700 degrees Celsius and expected to stimulate…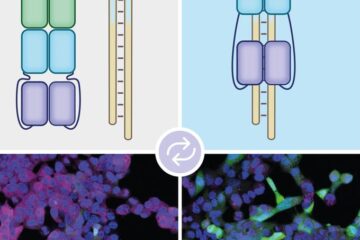 New method allows precise gene control by light
A novel optical switch makes it possible to precisely control the lifespan of genetic "copies". These are used by the cell as building instructions for the production of proteins. The…