Deutsche Börse erwirbt Minderheitsbeteiligung an R5FX
Die Deutsche Börse AG hat einen Minderheitsanteil an R5FX Ltd., einem in London ansässigen FinTech-Unternehmen mit Spezialisierung auf Emerging Markets-Währungen, für einen Kaufpreis im einstelligen Millionenbereich (in Pfund Sterling) erworben.
R5 entwickelt derzeit einen neuen Interbanken-Liquiditätspool für eNDFs und EMFX. Das System wurde mit und für Banken entwickelt und soll die Preis- und Liquiditätsfindung optimieren. Die elektronische Plattform des Unternehmens vereint die Vorteile des börslichen Handels und des OTC-Handels für dieses schnell wachsende Segment des globalen Devisenmarktes. R5 hat bereits mit mehr als 20 Banken Absichtserklärungen über eine Anbindung an die neue Plattform unterzeichnet; der Start soll Ende des ersten Quartals 2015 erfolgen. Die künftigen Kunden sind in wichtigen Finanzzentren wie Hongkong, London, New York und Singapur ansässig.
Mit dem neuen Handelsplatz offeriert R5 eine Alternative zum Voice Trading und bietet einen elektronischen Handel für Währungen der BRIC-Staaten und Emerging Markets. Die regulatorischen Vorgaben, etwa durch den Dodd-Frank Act und EMIR, verändern das Geschäftsmodell der Banken; diese streben nach größerer Liquidität, einer höheren Effizienz im Kreditgeschäft und einer verstärkten Nutzung des elektronischen Handels. Dieser Wandel wird insbesondere durch die regulatorisch vorgegebene Maßgabe einer verbesserten Aufsicht und der künftigen Clearingverpflichtung von NDF-Kontrakten gefördert.
"Wir freuen uns sehr über die Beteiligung eines strategisch so wichtigen Partners und werten dies als klare Bestätigung unserer Vision und unseres Geschäftsmodells. Mit vereinten Kräften und in Zusammenarbeit mit unseren Partnern im Bankensektor soll R5 den Devisenhandel mit seinen zunehmend dynamischen Anforderungen in Zukunft maßgeblich mitgestalten", erklärte Jon Vollemaere, CEO von R5.
"Unsere Beteiligung an R5 verdeutlicht, dass Innovation ein wichtiger Treiber unseres Wachstums ist, gleichzeitig stärken wir dadurch unsere Präsenz im sich wandelnden Devisenmarkt. Die Deutsche Börse arbeitet bereits mit anderen Start-up-Unternehmen zusammen und hat zugleich in die börsliche Infrastruktur in Schwellenländern investiert. Diese Investitionen ergänzen unseren strategischen Ansatz, unsere Wettbewerbsposition am internationalen Finanzmarkt zu stärken", sagte Brendan Bradley, Chief Innovation Officer und Mitglied des Eurex-Vorstands.
Täglich werden Devisen aus Emerging Markets mit einem Volumen von 80-120 Mrd. US-Dollar gehandelt, primär in Hongkong, London, New York und Singapur. Der elektronische EMFX-Handel erzielte in den vergangenen zwölf Monaten Zuwächse von 300 Prozent. Dies unterstreicht die Notwendigkeit, die für die Kommunikation und Abwicklung von Transaktionen genutzten Kanäle zwischen diesen Märkten und traditionellen Finanzplätzen zu verbessern.
R5 kann durch API- und GUI-Benutzeroberflächen verwendet werden und verfügt über ein zentrales Limit-Orderbuch. Zudem wird eine Anbindung an alle relevanten Clearing- und Reporting-Fazilitäten angestrebt, um so Kredit-, Compliance-, Gegenpartei- und Liquiditätsrisiken zu minimieren.
Über Deutsche Börse
Die Gruppe Deutsche Börse ist einer der weltweit führenden Dienstleistungsanbieter für die Finanzindustrie mit Produkten und Dienstleistungsangeboten für Emittenten, Anleger, Intermediäre und Datenvendoren. Das Angebot der Gruppe umfasst die gesamte Prozesskette, vom Handel über Clearing bis hin zu Abwicklung und Verwahrung von Wertpapieren. Darüber hinaus umfasst das Angebotsspektrum der Deutschen Börse Marktdaten und Indizes sowie Dienstleistungen für die Entwicklung und den Betrieb von IT-Systemen.
Über R5
R5FX Ltd. ist ein neuer Interbanken-Liquiditätspool für eNDFs und EMFX, der den Wandel am Devisenmarkt – weg vom Voice Trading und hin zum Computerhandel – mit Währungen der BRIC- und N-11-Staaten aktiv vorantreiben will. Durch neue regulatorische Bedingungen stehen im Devisenhandel agierende Banken vor umfassenden Änderungen ihrer derzeitigen FX-Handelspraktiken für BRIC- und N-11- und weitere EM-/NDF-Währungen. R5 bietet eine schnellere, effizientere und mit den aufsichtsrechtlichen Bestimmungen konforme Lösung für alle, die vom Devisenhandel mit Emerging Markets-Währungen in der neuen Marktstruktur profitieren wollen.
Weiterführende Links
www.r5fx.co.uk
Pressekontakt:
Heiner Seidel, phone: +49 (0)69 211 11500, heiner.seidel@deutsche-boerse.com
Media Contact
Media Relations
Gruppe Deutsche Börse
All news from this category: Business and Finance
This area provides up-to-date and interesting developments from the world of business, economics and finance.
A wealth of information is available on topics ranging from stock markets, consumer climate, labor market policies, bond markets, foreign trade and interest rate trends to stock exchange news and economic forecasts.
Back to the Homepage
Latest posts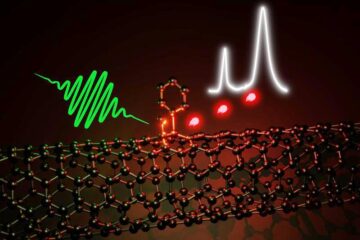 Optically Active Defects Improve Carbon Nanotubes
Heidelberg scientists achieve defect control with a new reaction pathway. The properties of carbon-based nanomaterials can be altered and engineered through the deliberate introduction of certain structural "imperfections" or defects….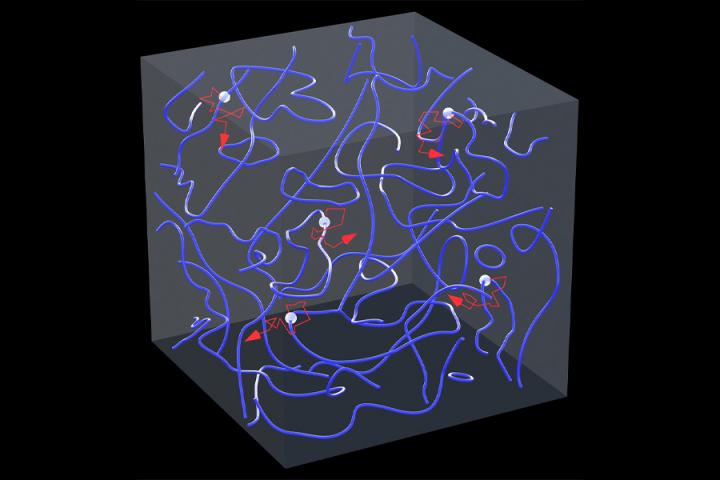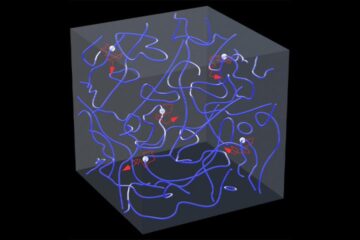 Visualizing the motion of vortices in superfluid turbulence
Nobel laureate in physics Richard Feynman once described turbulence as "the most important unsolved problem of classical physics." Understanding turbulence in classical fluids like water and air is difficult partly…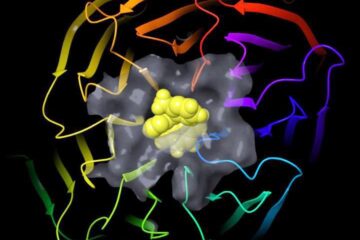 Toward a reliable oral treatment for sickle cell disease
For the millions of people worldwide who have sickle cell disease, there are only a few treatment options, which include risky bone marrow transplants, gene therapy or other treatments that…