Capacity building in business research and engagement
The Economic and Social Research Council (ESRC) is building upon its commitment to support research and training essential to the international competitiveness of UK business with a new £6 million investment. The Capacity Building Clusters in Business Research and Engagment are designed to develop closer dialogue and collaboration between social science and the business sector through skilled people committed to the co-production of knowledge and its application to the business sector.
The Clusters initiative responds to recent Governments reviews such as Sainsbury, Leitch and the Innovation Nation White paper that have specifically highlighted the need to build expertise to contribute to innovation in business. The Leitch review called for an expansion of higher level skills to enable the UK to drive innovation, adapt and respond to new technologies and market opportunities and to improve leadership and management. The Government's response to the Leitch report sets out the framework required to create the right culture for skills at all levels in part through a demand led approach. Collectively, the Research Councils will need to play a part in delivering this agenda through developing its partnerships with business and other sectors which employ the skills of trained researchers. A crucial aspect will be allowing business an opportunity to influence the content and delivery of skills programmes to develop highly skilled people who can apply and disperse research knowledge for wider economic and societal impact.
This new major investment by the ESRC seeks to facilitate the exchange and co-production of knowledge between the research base and business by investing in a new generation of researchers with the higher level skills and commitment to apply research knowledge to enterprise.
Four Capacity Building Clusters in Business Research and Engagement have been created under this initiative totalling a £6 million pound investment. The Clusters take as their focus one or more of the priorities set out in the ESRC Business Engagement Strategy and have a five year grant including a portfolio of training and knowledge exchange activities (including: CASE awards, Knowledge Transfer Partnerships, Business Placements and a Business Voucher Scheme).
Details of the Clusters are:
•Creative Industries in Scotland: Capitalising on Creativity led by Professor Barbara Townley at the University of St. Andrews. – £1,494,491
•Exeter Cluster in Sport, Leisure and Tourism led by Dr Tim Coles at the University of Exeter – £1,491,780
•Engaging Research for Business Transformation (EREBUS) (Energy, Financial Services, Health Technologies) led by Professor MA West at the University of Aston – £1,494,850
•ESRC Retail Industry Business Engagement Network (RIBEN) led by Professor Neil Wrigley at the University of Southampton – £1,454,650
Alle Nachrichten aus der Kategorie: Business and Finance
This area provides up-to-date and interesting developments from the world of business, economics and finance.
A wealth of information is available on topics ranging from stock markets, consumer climate, labor market policies, bond markets, foreign trade and interest rate trends to stock exchange news and economic forecasts.
Zurück zur Startseite
Neueste Beiträge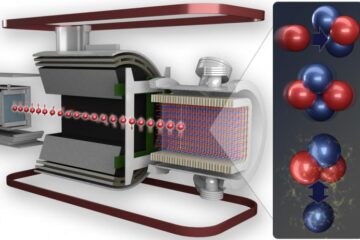 Scientists achieve higher precision weak force measurement between protons, neutrons
Through a one-of-a-kind experiment at the Department of Energy's Oak Ridge National Laboratory, nuclear physicists have precisely measured the weak interaction between protons and neutrons. The result quantifies the weak…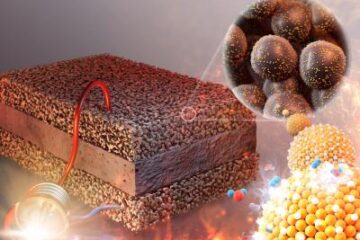 High-performance single-atom catalysts for high-temperature fuel cells
Individual Pt atoms participate in catalytic reaction to faciitate the electrode process by up to 10 times. Single-atom Pt catalysts are stable at 700 degrees Celsius and expected to stimulate…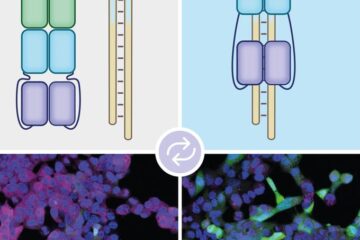 New method allows precise gene control by light
A novel optical switch makes it possible to precisely control the lifespan of genetic "copies". These are used by the cell as building instructions for the production of proteins. The…