New approach needed for high-tech entrepreneurs to build fast-growing businesses
This has little to do with ambition, according to Prof. Aard Groen. He proposes adopting a radical new approach to fresh business start-ups which will involve working in teams in the very early stages of the development process and forming a network of investors. Groen will be presenting this 'entrepreneurial pressure cooker', otherwise known as VentureLab Twente, in his inaugural speech as Professor of Innovative Entrepreneurship at the University of Twente.
The vast majority of the 700 or so spin-off enterprises created by the University of Twente over the last 25 years are still going strong. The survival rate is high, 80 percent are still operating five years after their conception, but the average size of these companies remains between 10 and 15 employees. This is often considered disappointing in policy terms given the level of high-quality knowledge invested in the companies. In his speech, Groen suggests that the majority of entrepreneurs, however, do not consider this a problem. These entrepreneurs have discovered where their strengths lie, have developed market status, and have now secured a stable position. "There's absolutely nothing wrong with that," argues Groen. "In the early stages, they often focused on an innovative product but have gradually become more and more service-oriented. This has nothing to do with a lack of ambition but more to with the fact that growth is not their primary objective."
VentureLab
Groen wishes to put into perspective the concerns expressed by the Scientific Council for Government Policy in its memo on 'Renewed Innovation'. The Council's memo draws attention to the varying levels of ambition reflected in the entrepreneurial climate in the Netherlands. Groen is particularly interested in examining which processes lead to growth stagnation while exploring the opportunities for allowing enterprises to grow, based on a greater understanding of the entrepreneurial process. This is in line with plans such as those initiated by Innovation Platform. Under a project spearheaded by Hans de Boer, former chairman of MKB Nederland (organization for small and medium sized Dutch businesses), Innovation Platform wants to develop 100 'non-growers' into fast growing companies. The VentureLab Twente plan, which Groen outlined during his speech, can play an important role in this project. Groen wants to influence the development of a knowledge-based company at the earliest possible stage. He hopes to achieve this by forming dozens of entrepreneurial teams from a large group of budding entrepreneurs, who, with the support of knowledge, market and finance networks, will be able to develop their business concept. They will be assisted by a team of international experts, participants, trainers and coaches. The launch date for VentureLab Twente is February 2009.
Aard Groen is Professor of Innovative Entrepreneurship and scientific director of Nikos, the Dutch Institute for Knowledge Intensive Entrepreneurship, at the University of Twente. Groen demonstrated in his inaugural speech that the combination of research, education and business development support in the Centre for Entrepreneurship produces both interesting scientific achievements as well as yielding great benefits for society. Nikos is a highly international professional academic team of around 30 scientists working on new methods and techniques to develop and support entrepreneurship. The University of Twente boasts a number of examples of active entrepreneurial support, including the Temporary Entrepreneurial Positions (TOP) programme coordinated by Nikos, which has been running for 25 years.
Education
Since the establishment of Nikos in 2001, the entrepreneurship programme run by Groen at the University of Twente has experienced rapid expansion. In addition to the two Entrepreneurship minor courses already available, various Bachelor's and Master's programmes are now offering entrepreneurship and business development components. These options are being offered by technical programmes such as advanced technology, industrial design and the Master's in nanotechnology as well as business administration.
Alle Nachrichten aus der Kategorie: Business and Finance
This area provides up-to-date and interesting developments from the world of business, economics and finance.
A wealth of information is available on topics ranging from stock markets, consumer climate, labor market policies, bond markets, foreign trade and interest rate trends to stock exchange news and economic forecasts.
Zurück zur Startseite
Neueste Beiträge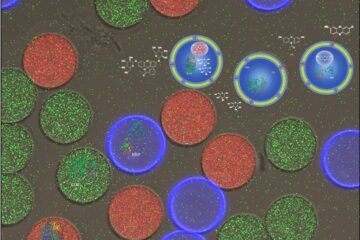 An artificial cell on a chip
Researchers at the University of Basel have developed a precisely controllable system for mimicking biochemical reaction cascades in cells. Using microfluidic technology, they produce miniature polymeric reaction containers equipped with…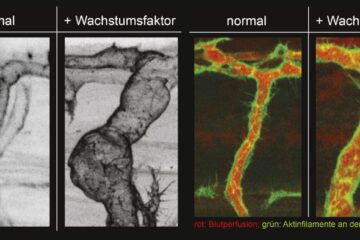 Specific and rapid expansion of blood vessels
Nature Communications: KIT researchers identify a new mechanism to control endothelial cell size and arterial caliber – basis for better treatment of heart infarct and stroke. Upon a heart infarct…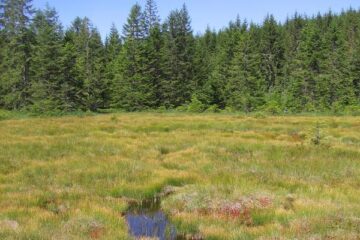 Climate change drives plants to extinction in the Black Forest in Germany
Climate change is leaving its mark on the bog complexes of the German Black Forest. Due to rising temperatures and longer dry periods, two plant species have already gone extinct…