Cancer Research Institute Names Six New Investigator Award Winners
The six scientists are conducting basic and tumor immunology laboratory investigations at distinguished academic institutions throughout the United States, as well as in Greece and Japan. Areas of research under investigation within the investigators' laboratories include immune cell signaling pathways, immuno-modulation and regulatory mechanisms, and genetic factors of immune cell development and function.
The CRI Investigator Award Program aids scientists who are newly embarking on their independent academic research careers at the assistant professor level. These awards are not tied to any specific research project. Rather, the awards provide researchers the freedom to pursue promising lines of inquiry that their new responsibilities otherwise might not allow them to follow. The aim of the program is to provide flexibility and a degree of stability in what is essentially a make-or-break period in the scientist's life. Since the Investigator Award Program's inception in 1986, 120 investigators have received funding from the Cancer Research Institute, including the newest winners.
June 2008 Investigator Award Recipients
• Hongbo Chi, Ph.D., at St. Jude Children's Research Hospital, Memphis, Tennessee, is investigating how the MAPK protein pathway, a pathway essential for integrating signals from antigen and cytokine receptors, functions in dendritic cell-mediated immune responses and stimulation of anti-tumor immunity. His study may be translated into new therapeutic strategies for treating cancers and autoimmune diseases.
• Morgan Huse, Ph.D., at the Memorial Sloan-Kettering Cancer Center, New York, New York, is studying how natural killer cells receive inhibitory and activating signals to induce natural killing responses to cancerous cells. Developing an understanding of natural killer cell mechanisms advances strategies to modulate their activity to better fight cancer.
• Hiroyoshi Nishikawa, M.D., Ph.D., at the University Graduate School of Medicine, Tsu, Mie, Japan, is clarifying questions of how regulatory T cells (Tregs) suppress immune responses by identifying which antigens are recognized by Tregs. This knowledge would provide an important next step to avoid undesired activation of Tregs by cancer vaccines aimed at inducing CD4+ Th helper cell-dependent development of antibodies.
• Neetu Gupta, Ph.D., at the Cleveland Clinic Foundation, Cleveland, Ohio, is enhancing the current understanding of B-cell activation, a process critical to antibody production. She is studying a protein called ezrin, which facilitates the B-cell response by participating in signal communication. Ultimately, this research promises a better comprehension of immunological diseases that result from interruption of signaling pathways and cellular architecture, and would enable identification of drug targets for specific and smarter therapy.
• Charalampos Spilianakis, Ph.D., at the Foundation of Research and Technology – Hellas (FORTH), Crete, Greece, is characterizing the protein complexes that generate and/or maintain interchromosomal interactions to understand how the genome is shaped and how the nuclear structure affects global gene expression. His research could lead to new insight into the link between the physical proximity of genomic loci and the increased probability of chromosomal translocations (mutations) and how these can lead to the creation of cancerous malignancies.
• Russell E. Vance, Ph.D., at the University of California, Berkeley, Berkeley, California, is addressing the fundamental question of how the immune system initially distinguishes normal from abnormal tissue by studying how a gene called Naip5 regulates the innate immune response. This understanding could help develop Naip5-related therapeutics that will stimulate innate immune responses against pathogenic intruders or tumors in cases when the immune system has inappropriately ignored these dangers.
More detailed descriptions of the investigators' research can be viewed at http://www.cancerresearch.org/programs/research/investigator-award/investigators-2008-06.html. CRI extends its congratulations to each of this year's award recipients. The next deadline for Investigator Award applications is March 1, 2009.
About the Cancer Research Institute
The Cancer Research Institute (CRI) is the world's only non-profit organization dedicated exclusively to the support and coordination of scientific and clinical efforts that will lead to the immunological treatment, control, and prevention of cancer. Guided by a world-renowned Scientific Advisory Council that includes five Nobel Prize winners and thirty members of the National Academy of Sciences, CRI supports cutting-edge cancer research at top medical centers and universities throughout the world. The Cancer Research Institute is ushering in a new era of scientific progress, hastening the discovery of effective cancer vaccines and other immune-based therapies that are providing new hope to cancer patients.
The Cancer Research Institute has one of the lowest overhead expense ratios among non-profit organizations, with the majority of its resources going directly to the support of its science, medical, and research programs. This has consistently earned CRI an A grade or higher for fiscal disclosure and efficiency from the American Institute of Philanthropy and top marks from other charity watchdog organizations. http://www.cancerresearch.org
Media Contact
Brian Brewer
Newswise Science News
Alle Nachrichten aus der Kategorie: Awards Funding
Zurück zur Startseite
Neueste Beiträge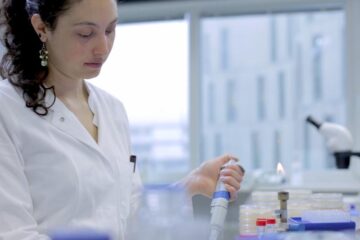 A worm's view on immunity
Kiel research team is using the nematode model Caenorhabditis elegans to gain new insights into the regulation of the innate immune response All higher organisms have an immune system that…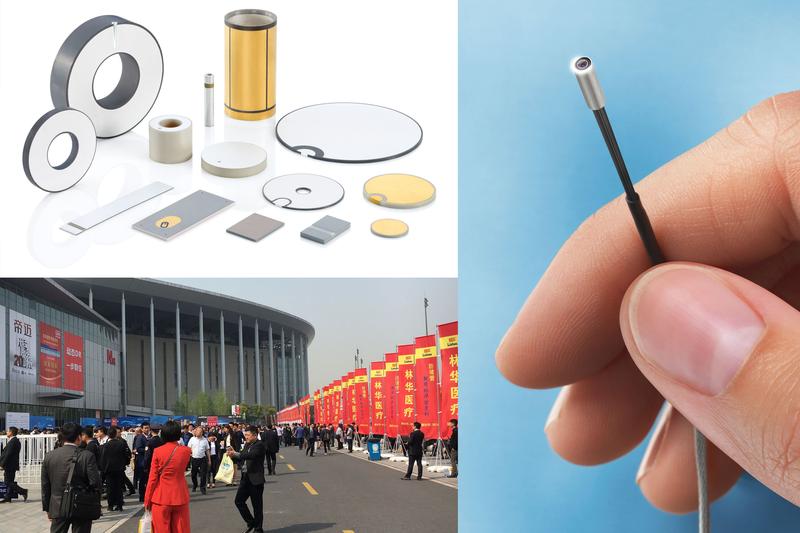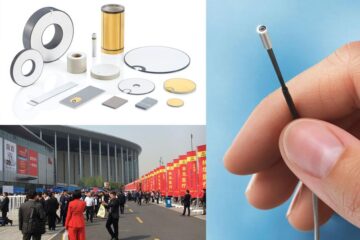 Medical technology suppliers present themselves in October in Shanghai
IVAM joint booth at CMEF The China International Medical Equipment Fair (CMEF) is regarded as the leading medical equipment trade fair in the Asia-Pacific region. After a successful premiere in…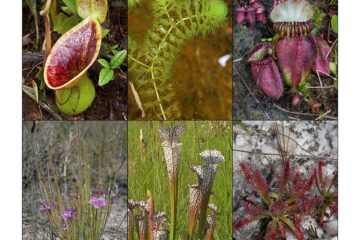 Endangered botanic predators
Globally, one fourth of carnivorous plants are threatened An international research team including botanist Andreas Fleischmann from SNSB-BSM has evaluated the Red List threat categories for all 860 known species…