Sugar study is sweetener for stem cell science
All cells that make up the tissues of the body – such as skin, liver, brain and blood – are surrounded by a layer of sugars that coat the cells.
These sugars help the cells to know what type of cell they are and to respond to the other cells which surround them and the chemical messages that pass between cells.
Now Dr Catherine Merry from The School of Materials has been awarded a prestigious New Investigator Research Grant by the Medical Research Council (MRC) to investigate how different cells make different sugar types and to test out theories on how sugars can influence cell behaviour.
Dr Merry, who is leading the research, said: "At present, the way in which cells make these sugars is not well understood. From the little we do know, we believe isolated fragments of these sugars could be used to instruct cells to behave in particular ways.
"We also think we might be able to force cells to make one particular type of sugar and not another, thereby influencing the way in which that cell grows and interacts with other cells.
"This work is important in helping us understand how the sugars made by the cells change during this process.
"We also believe our research might suggest how sugars can be used to help embryonic stem cells grow in the lab – or how they can be instructed to become cell types which could be of use in human therapies to treat problems with nerve, heart muscle or blood cells.
"Although the prospect of creating cells from embryonic stem cells for use in humans is still a considerable time away, research such as ours helps move towards this goal."
Dr Merry's research will take place over three years in newly refurbished high-tech laboratories in the Materials Science Centre at the University.
A recent £300,000 upgrade to five laboratories has led to a new biomaterials and tissue engineering research facility being established – and has helped transform what was a very small interest in The School of Materials into a major focus of future work.
The upgrade, funded by the Royal Society Wolfson Foundation, is paving the way for cutting-edge research in the fields of molecular biology, stem cell culture and nanofabrication,
A new confocal microscope that produces high-resolution 3D optical images has also been installed thanks to £250,000 funding from the Biotechnology and Biological Sciences Research Council (BBSRC).
The new labs in the Materials Science Centre form part of the UK Centre for Tissue Regeneration, which was established in 2006 with a £1.5 million grant from the Northwest Regional Development Agency and involves researchers from across the university.
All news from this category: Awards Funding
Back to the Homepage
Latest posts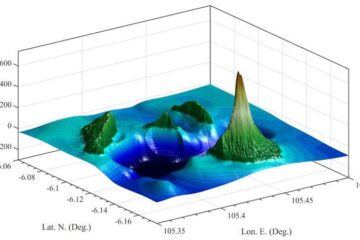 Newly published data provides clearer picture of volcano collapse
URI Professor Stéphan Grilli is keeping a close eye on volcanoes closer to the US. An article recently published in the prestigious journal Nature Communications, written by University of Rhode…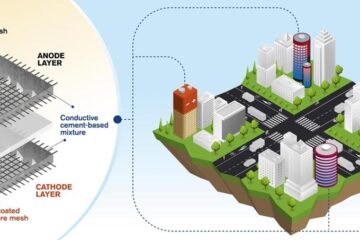 World first concept for rechargeable cement-based batteries
Imagine an entire twenty storey concrete building which can store energy like a giant battery. Thanks to unique research from Chalmers University of Technology, Sweden, such a vision could someday…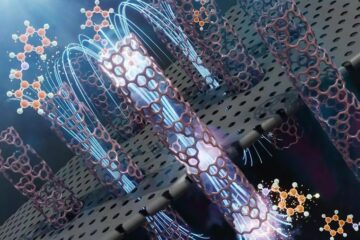 In milliseconds from polluted to clear water
New discoveries in the field of nanoscience … Researchers at the Max Planck Institute of Colloids and Interfaces developed a membrane that is composed of a bundle of nanometer-sized tubes….