Environmental award: Claude Lorius becomes first French winner of Blue Planet Prize
Lorius, France's first winner of this award, is being recognized for his contributions to raising awareness about the influence of human activities on the environment. The award will be conferred at a ceremony in Tokyo in November.
"The planet will likely warm noticeably during the 21st century, with serious impacts on water resources, agriculture, health, biodiversity, and general living conditions for humans…," anticipated Lorius in the early 1990s. Although completely revolutionary at the time, these ideas are now commonly accepted. Through his research, this CNRS gold medal winner has contributed to increased awareness about the risks that humanity faces from climate change and about environmental impacts of human activities. "Protecting the environment has become a major and urgent challenge," he believes.
A pioneer of ice core drilling, Lorius gained international recognition for the work that he and his team carried out. This research established the link between greenhouse gas concentrations (methane, carbon dioxide) and changes in climate by studying records preserved in Antarctic ice samples. This vital discovery made it possible to reconstruct the earth's climate and the composition of the atmosphere, initially for the past 150,000 years and then for 420,000 years (with Vostok ice core drilling from 1984 to 1991 (4)). Lorius also presided over the European EPICA ice coring project at Concordia Station (Dome C). Thanks to this program, scientists now have greenhouse gas data covering the last 800,000 years (5).
*Claude Lorius, polar adventurer*
Born in Besançon in 1932, Lorius has long been fascinated by Antarctica. This emeritus CNRS senior researcher at the Laboratoire de glaciologie et géophysique de l'environnement (6), which he led from 1983 to 1988, participated in numerous excursions to Antarctica. In his forty year career, he totalled 22 expeditions, the equivalent of more then six years on the continent. His most famous excursions include: – Two winters in Adélie Land (Charcot Station in 1957 during the International Geophysical Year, and Dumont d'Urville Station), – Numerous research expeditions and ice core drilling projects far onto the ice sheet (Dome Concordia and Vostok Station).
His research work earned him the CNRS gold medal in 2002 as well as international recognition, as evidenced by numerous awards and honors (the most recent being a medal from SCAR (7) in 2008). He became a member of the Académie des sciences in 1994 and chaired the French committee for the International Polar Year. Throughout his career, Lorius has taken on a number of responsibilities at the national level (within CNRS, the Ministry of the Environment, the association for French polar expeditions, the Institut français de recherche et technologie polaires) and internationally (notably with SCAR, including serving as president from 1986 to 1990). He has dedicated much time to spreading knowledge about science, writing several books for the general public. His two most recent works are:
– Planète blanche: les glaces, le climat et l'environnement, by Jean Jouzel, Claude Lorius and Dominique Raynaud, published by Odile Jacob (2008);
– Le grand défi des pôles by Bertrand Imbert and Claude Lorius, published by Découvertes Gallimard (2007).
(1) It was in 1992, the year of Earth Summit in Rio de Janeiro, that the Asahi Glass Foundation created the Blue Planet prize. Each year, the award honors two winners: people or organizations that make major scientific contributions to the environmental field. The winners receive 50 million yen, or about EUR300,000.
(2) 2002 CNRS gold medal, awarded jointly with Jean Jouzel, senior researcher at LSCE-IPSL (CEA/CNRS/UVSQ).
(3) Secretary of the state for the Environment, state of São Paulo, Brazil, from 2002 to 2006.
(4) A project that included Jean-Robert Petit, CNRS senior researcher at LGGE.
(5) See the press release "Evolution of greenhouse gases over the last 800,000 years," which discusses in particular the findings of Dominique Raynaud and Jérôme Chappellaz, both of whom are CNRS senior researchers at LGGE.
(6) LGGE (CNRS/Université Joseph Fourier Grenoble 1), affiliated with the Observatoire des sciences de l'Univers de Grenoble since 2002.
(7) Scientific Committee on Antarctic Research (SCAR).
Alle Nachrichten aus der Kategorie: Awards Funding
Zurück zur Startseite
Neueste Beiträge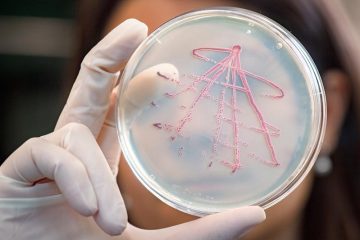 Grow faster, die sooner: How growth rates influence the fitness of bacteria
"The fitness of bacteria is more complex than expected," explains Ulrich Gerland, professor for the theory of complex biosystems at the Technical University of…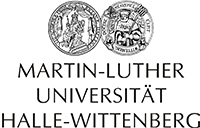 Spintronics: Researchers show how to make non-magnetic materials magnetic
In solid-state physics, oxide layers only a few nanometres thick are known to form a so-called two-dimensional electron gas. These thin layers, separated from…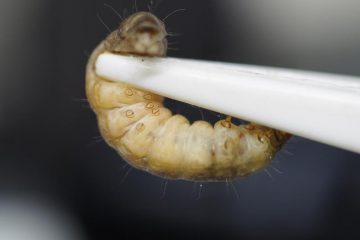 Caterpillars of the wax moth love eating plastic: Fraunhofer LBF investigates degradation process
Within the Framework of a research project on the chemical imaging analysis of plastic digestion in caterpillars (RauPE), a team from Fraunhofer LBF used…