Tomorrow's Electric Vehicle – Fraunhofer IESE collaborates with Audi
One of the projects funded in this context is the network project "ePerformance", which was initiated by Audi and will be funded by the government with a total of 22 million euros.
The Fraunhofer Institute for Experimental Software Engineering IESE in Kaiserslautern will be part of the project as a contractor for Audi Electronics Venture GmbH, and will collaborate in developing an innovative safety concept for the car of the future.
By the year 2020, at least one million electric vehicles shall be put on the road in Germany. Even now, a rapid image change is taking place in this area in our society: from a niche product for technology freaks and particularly environment-conscious customers to an attractive automobile with excellent driving characteristics. This image change has mainly been achieved thanks to electric sports vehicles. The government is convinced that if new functions of an intelligent vehicle are added now, the electric vehicle will become more interesting for many people.
This is also a challenge for Audi. The goal of the research project "ePerformance" is to design the electric drive train in a completely new way, to systematically optimize all electric components in a vehicle, and to increase efficiency. The ambitious project intentionally pushes the technological limits, and is thus aimed at high performance classes. The final result will be an automobile that is the product of a completely new development while being sportive in the way that is typical for Audi.
In an electric vehicle, many different components must interact optimally and must be perfectly regulated and coordinated. Fraunhofer IESE provides support for the development of the entire safety concept of the car, from hazard and risk analysis all the way to safety architecture. According to Prof. Dr.-Ing. Peter Liggesmeyer, the goal is to establish pillars of reference for future generations of electric vehicles. The person in charge of the project is Dr. Mario Trapp, division head at Fraunhofer IESE. Liggesmeyer continues: "Here we can actively participate in designing the future of the automobile, both in terms of concrete safety designs and in terms of the methodology employed." The funding for Fraunhofer IESE amounts to 425,000.00 euros, distributed over three years.
The German federal government is pursuing an integrated strategy when it comes to electric mobility. The "National Development Plan Electric Mobility" is the first ever means for synchronizing and implementing all measures in a coordinated manner – from education, training, and competence development at universities via the development of batteries, network integration, and energy management all the way to market preparation. In addition to Audi, Robert Bosch GmbH and RWTH Aachen are also participating in the "ePerformance" project.
Contact:
Alexander Rabe
Phone +49 (631) 6800 1002
alexander.rabe@iese.fraunhofer.de
Fraunhofer-Institut für Experimentelles Software Engineering IESE
Fraunhofer-Platz 1
67663 Kaiserslautern
Fraunhofer-Institute for Experimental Software Engineering
Fraunhofer IESE is one of the worldwide leading research institutes in the area of software and systems development. A major portion of the products offered by our collaboration partners is defined by software. These products range from automotive and transportation systems to telecommunication and telematics equipment, from information systems and medical devices to software systems for the public sector. Our solutions allow flexible scaling. This makes us a competent technology partner for organizations of any size – from small companies to major corporations.
Under the leadership of Prof. Dieter Rombach and Prof. Peter Liggesmeyer, the past decade has seen us making major contributions to strengthening the emerging IT location Kaiserslautern.
In the Fraunhofer Information and Communication Technology Group, we are cooperating with other Fraunhofer institutes on developing trend-setting key technologies for the future.
Fraunhofer IESE is one of 57 institutes of the Fraunhofer-Gesellschaft. Together we have a major impact on shaping applied research in Europe and contribute to Germany's competitiveness in international markets. As part of the Fraunhofer Center Kaiserslautern, the institute is officially a "Selected Landmark 2009" in the contest "365 Landmarks in the Land of Ideas".
All latest news from the category: Automotive Engineering
Automotive Engineering highlights issues related to automobile manufacturing – including vehicle parts and accessories – and the environmental impact and safety of automotive products, production facilities and manufacturing processes.
innovations-report offers stimulating reports and articles on a variety of topics ranging from automobile fuel cells, hybrid technologies, energy saving vehicles and carbon particle filters to engine and brake technologies, driving safety and assistance systems.
Back to home
Newest articles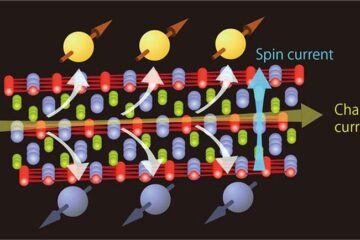 Topological materials open a new pathway for exploring spin hall materials
A group of researchers have made a significant breakthrough which could revolutionize next-generation electronics by enabling non-volatility, large-scale integration, low power consumption, high speed, and high reliability in spintronic devices….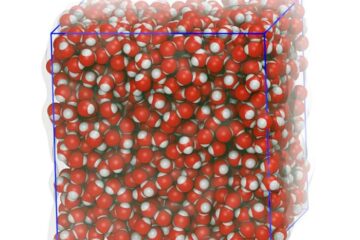 Evaluating the shear viscosity of different water models
A researcher from Japan evaluates the shear viscosities of popular water models widely used in biomolecular research. Water is one of the most abundant substances on Earth and partakes in…
Scientists successfully maneuver robot through living lung tissue
Lung cancer is the leading cause of cancer-related deaths in the United States. Some tumors are extremely small and hide deep within lung tissue, making it difficult for surgeons to…