Multimedia car radio of the future
The car radio of the future works in a similar manner to a satellite receiver for television channels. However, the car has no large dish antenna on the roof, but a specially designed mobile antenna, flattened so that it can be built almost invisibly into the bodywork. The antenna receives signals in the Ku frequency band used by communications satellites.
Memory
The idea of an in-car satellite receiver is not new. In America, more than 13 million people use the services of XM-radio and Sirius radio, two broadcasters that transmit to mobile satellite receivers. They do that via communication satellites, but also with the help of a rural network of transmitter masts.
In two important areas, the new European multimedia system advances beyond existing solutions. Instead of new satellites and a network of ground-based transmitters – which might easily requites an investment of more than a billion Euro – the ESA system uses only existing communication satellites.
Additionally, the mobile multimedia system employs a cache memory – a hard disk or its solid-state equivalent. Received signals can be stored – in a similar way to personal video recorders – and played back after a short time shift or much later. This clever intermediate step prevents loss of signal in tunnels or behind obstructions from disturbing the programme. The listener can also select a part of the broadcast to listen to, or pause the show as they stop to buy fuel.
Challenge
ESA developed the system with nine partners in the industry and service sectors. The main challenge was that the satellites used by the system were designed to broadcast television signals to large, fixed dish antennas. For use in cars, an entirely new approach was needed to achieve an antenna that can be easily built in by the car manufacturers.
ESA and its partners have worked on the mobile multimedia system for over three years. The technology has been demonstrated and has great potential for the car industry and information providers.
A group of well-known companies and institutes has carried out demonstration work, with SES Astra taking the lead: BMW, Deutsche Zentrum für Luft und Raumfahrt (DLR), Dornier Consulting, Deutsche Welle, Fraunhofer-Gesellschaft, Institut für Rundfunktechnik, Technische Universität Braunschweig, and TriaGnoSys.
Alle Nachrichten aus der Kategorie: Automotive Engineering
Automotive Engineering highlights issues related to automobile manufacturing – including vehicle parts and accessories – and the environmental impact and safety of automotive products, production facilities and manufacturing processes.
innovations-report offers stimulating reports and articles on a variety of topics ranging from automobile fuel cells, hybrid technologies, energy saving vehicles and carbon particle filters to engine and brake technologies, driving safety and assistance systems.
Zurück zur Startseite
Neueste Beiträge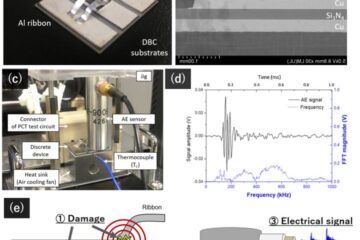 Detecting early-stage failure in electric power conversion devices
Researchers from Osaka University use non-destructive acoustic monitoring to identify the earliest stages of failure in silicon carbide power electronics, which will help in the design of more-durable power devices….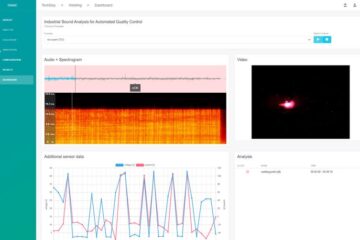 Build your own AI with ISAAC for error detection in production
Fraunhofer IDMT has developed a software tool for quality inspectors based on Artificial Intelligence (AI), which automates and simplifies the analysis of industrial sounds, for example in welding processes. Thanks…
BEAT-COVID – advanced therapy strategies against the pandemic
The present SARS-coronavirus-2 pandemic with all its effects on society – both health and economic – highlights the urgency of developing new therapies for COVID-19 treatment. At the same time,…