Waterloo engineering students in race to the future
The University of Waterloo has joined 16 other top North American universities as teams of engineering students compete to design the vehicles of the future. The Waterloo team, with a fuel-cell-powered vehicle design, is the only Canadian team in the Challenge X competition being held this week in Detroit. The team is sponsored by Natural Resources Canada and Hydrogenics Corporation.
"This is an exciting opportunity for young people to be involved in designing the environmental technologies that will define the future of the automotive industry and society," said the Honourable R. John Efford, Minister of Natural Resources Canada. "As a department that encourages the development of innovative, clean energy technologies that address climate change, we are thrilled to be part of this event through the University of Waterloo team."
"We are excited to support the University of Waterloo as the sole Canadian team in the Challenge X competition," said Pierre Rivard, President and Chief Executive Officer of Hydrogenics Corporation. "This innovative competition promotes awareness and education of the benefits of hydrogen and fuel-cell technologies among an important demographic — the leaders and consumers of tomorrow." Challenge X is a three-year competition sponsored by General Motors Corporation and the U.S. Department of Energy. It focuses on the re-engineering of a General Motors (GM) crossover sport utility vehicle. The competition helps hundreds of highly skilled engineers develop a greater awareness of more energy-efficient and "greener" automotive technologies — preparing them to lead the automotive industry in the 21st century.
The four-day event at GM University from June 5 to 8 marks the end of the first year of the competition. The finale will culminate with an awards ceremony on June 8 and a vehicle-donation ceremony on June 9 at GM's Milford Proving Ground, where teams will "earn their keys" to the new 2005 Chevrolet Equinox. Years two and three of the competition will be held at the end of the 2006 and 2007 academic years to showcase the teams' learning and vehicle development from year to year.
"This competition gives students hands-on design and engineering experience," said Dr. Roydon Fraser, advisor for the University of Waterloo team and a professor of Mechanical Engineering. "Our students have worked hard this past year exploring vehicle solutions that will reduce energy consumption and decrease emissions. Now our team must prepare to apply what they've designed on paper and in simulation programs to the actual vehicle." The University of Waterloo vehicle is unique in that it is the only one to use fuel cells for propulsion. Two other entrants are using fuel cells for auxiliary systems.
The Government of Canada's approach to climate change is focused on making the right choices for Canada. Half of every individual Canadian's greenhouse gas emissions come from driving. Initiatives such as Challenge X are important because they help reduce emissions and ensure that the actions taken today produce long-term results, while maintaining a strong and growing economy. For additional information about the Challenge X competition or to learn the results of the first year of the competition (after June 9), please visit www.challengex.org and uwaft.uwaterloo.ca.
Media Contact
Ghyslain Charron
EurekAlert!
All latest news from the category: Automotive Engineering
Automotive Engineering highlights issues related to automobile manufacturing – including vehicle parts and accessories – and the environmental impact and safety of automotive products, production facilities and manufacturing processes.
innovations-report offers stimulating reports and articles on a variety of topics ranging from automobile fuel cells, hybrid technologies, energy saving vehicles and carbon particle filters to engine and brake technologies, driving safety and assistance systems.
Back to home
Newest articles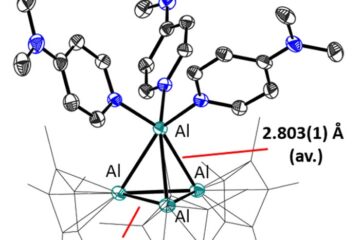 Important milestone on the way to transition metal catalysis with aluminum
Chemists successfully synthesize a cationic, low-valent aluminum complex salt via metathesis. The chemists Philipp Dabringhaus, Julie Willrett and Prof. Dr. Ingo Krossing from the Institute of Inorganic and Analytical Chemistry…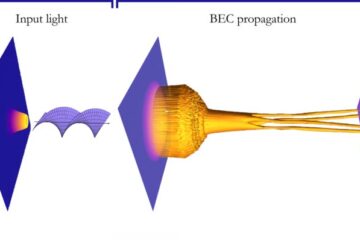 A simple way of sculpting matter into complex shapes
A new method for shaping matter into complex shapes, with the use of 'twisted' light, has been demonstrated in research at the University of Strathclyde. When atoms are cooled to…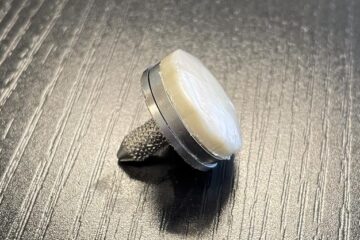 Stiff, achy knees?
Lab-made cartilage gel outperforms the real thing. Human clinical trials may begin as soon as next year. Over-the-counter pain relievers, physical therapy, steroid injections — some people have tried it…