ESA highlights space in Europe`s cars
Advanced space technology is being found more down-to-earth uses – even within the cars driven on Europe`s roads.
The ESA conference 'Technology Exchange between Space and Automotive Industry' is to highlight how spin-offs from space are influencing the evolution of European automobiles, heralding improvements in safety, performance and power. It will take place 6 November at ESOC, Darmstadt in Germany.
"Space technology deals with the challenging conditions of launching and space operations," explained Dr. Ulf Merbold, ESA Utilization Promotion Manager. "These extreme environments are drivers for innovative solutions, which can then be applied elsewhere."
The automobile and aerospace industries shared early pioneers, and have other elements in common: "Parallels can be drawn between protection of a payload and a driver in a car," said Dr Pierre Brisson, Head of ESA`s Technology Transfer and Promotion Office. "Everything has to be done to protect against dangerous factors, such as vibrations and impact."
The Prost Formula 1 team has reduced the vibrations its drivers endure during high-speed races. Prost achieved this using a dampening system first developed by Artec Aerospace for protecting satellite payloads during rocket launches.
A carbon composite material first designed to withstand the white-hot temperatures in Ariane rocket nozzles is now being utilised by Messier-Bugatti in high-performance brake systems for both Formula 1 and standard road vehicles.
In addition a novel sensor `skin` originated by the Canadian Space Agency is to be fitted to automobile bumpers. Originally intended to improve the tactile sensitivity of orbital robots used to assemble the International Space Station it will also enable bumpers to detect what type of obstacle they run into. If the bumper hits a `hard` object like a wall or car it will stay rigid, while if it hits a `soft` object – like a human being – it will crumple.
"If a problem exists in industry, can ESA bring a space solution?" asked Brisson. "The answer is yes, if the problem is correctly described and explained."
Space technology also can play a role in the design process. Software first written to simulate the behaviour of space structures is now being used by BMW, Rover and others to model vehicle prototype behaviour.
Miniature engines and gears designed for precision satellite operation also can provide increases in engine efficiency. Automobile bodies are being manufactured using space-derived metal alloys or plastic composites – lending increased strength at lower weights.
Most important may be space-derived ways of powering vehicles. In November 2001 an ESA-sponsored vehicle won the World Solar Challenge across Australia, fitted with solar power cells built for the Hubble Telescope.
"Solar power also has more practical applications, though not alone," explained Brisson. "It could be a component of a hybrid or tribrid vehicle, also using power sources like hydrogen fuel cells or LPG (liquefied petroleum gas) as well as gasoline." A LPG racing car is to be exhibited at ESOC in Darmstadt.
The November conference is intended to facilitate the process of automotive technology transfer, with more than 150 attendees. It is part of a larger effort to take advantage of space technology in other areas. ESA has already carried out more than 120 successful technology transfers over the last decade.
All latest news from the category: Automotive Engineering
Automotive Engineering highlights issues related to automobile manufacturing – including vehicle parts and accessories – and the environmental impact and safety of automotive products, production facilities and manufacturing processes.
innovations-report offers stimulating reports and articles on a variety of topics ranging from automobile fuel cells, hybrid technologies, energy saving vehicles and carbon particle filters to engine and brake technologies, driving safety and assistance systems.
Back to home
Newest articles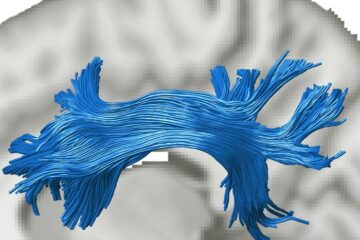 Using GPUs to discover human brain connectivity
A new GPU-based machine learning algorithm developed by researchers at the Indian Institute of Science (IISc) can help scientists better understand and predict connectivity between different regions of the brain….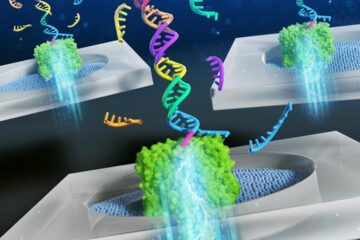 Detection of cancer biomarkers from blood samples
… using nanopore-based DNA computing technology. Cholangiocarcinoma, also known as bile duct cancer, is a cancer type with a characteristically high mortality. At the time of diagnosis, most bile duct…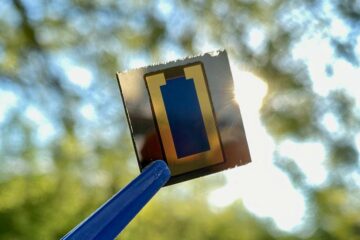 Thin-film photovoltaic technology combines efficiency and versatility
Researchers at KIT develop perovskite/CIS tandem solar cells with an efficiency of nearly 25 percent; combination of materials enables mobile applications. Stacking solar cells increases their efficiency. Working with partners…