Development of Natural Gas Vehicles in Malaysia
CNG/DI Engine and Transmission
Researchers: Barkawi Sahari (1), Fakhru'l-Razi Ahmadun (1), Ishak Aris (1), Norman Mariun (1), T. G. Chuah (1) ; Yusoff Ali (2), Shahrir Abdullah (2) ; Masjuki Hj. Hassan (3), Zahari Taha (3) ; Muhamad Adlan Abdullah (4), V. Chelliah (4) ; Mohd. Fauzy Ahmad (5) ; Mohd. Ibrahim Abd. Muthalib (6), Abd. Rashid Aziz (6) ; Md. Nor Musa (7) ; Ku Halim Ku Hamid (8)
(1) Universiti Putra Malaysia
(2) Universiti Kebangsaan Malaysia
(3) Universiti Malaya
(4) Petronas
(5) Proton
(6) Universiti Teknologi Petronas
(7) Universiti Teknologi Malaysia
(8) Universiti Teknologi Mara
The research and development (R & D) of automotive vehicle has always been influenced by the fuel availability and its form. Studies on the energy demand for the 21st century has been conducted by World Energy Commission shows that for the period of 2005 to 2050, the use of oil will be lower and decreasing compared to the use of Natural Gas (NG).
Malaysia currently produces 39.8 million tonnes oil equivalent (mtoe) of NG and consumes only 19.5 mtoe. Hence, there is plenty of NG available for automotive use. The number of Natural Gas Vehicles (NGV) in Malaysia is still very low with only 15,600 compared with Argentina (1.5 million), Brazil (1.03 million) and Pakistan (850,000).
The NGV's used in Malaysia are petrol vehicles converted to NGV, that is petrol engine that runs on gas. They are not dedicated for gas. As a result, they have low performance, mileage and torque, and have a poor image since their tank is situated in the boot and reduces the luggage compartment. Except for the Enviro 2000, most NGV's in Malaysia are bi-fuel vehicles.
To address some of these issues that the CNGDI Engine and Transmission Research Program is carried out by UPM, UM, UKM, PRSS, UTM, UiTM, UTP and PROTON. The program is sponsored by the Malaysian Ministry of Science, Technology and Innovation (MOSTI) under the Intensification of Research Priority Areas (IRPA) mechanism. The program used the 1.6 liter CAMPRO as the base engine and the Proton Waja platform as the base platform. The development include the vehicle platform, fuel storage tank, fuel system, ignition system, cylinder head, exhaust, electronic control unit, fuel injectors and the refueling equipment; namely, compressor and dispenser. It is a program with integrated projects. The program started in 2002 and completed in 2006. The end of project report was submitted in March 2007.
The results of the program is a demonstration car that runs on NG. The components being developed are the tank, injectors, fuel systems, electronic control unit, vehicle body platform, cylinder head, piston, catalytic converter, ignition systems, NG compressor and dispenser. The fuel storage is three aluminium liner wound with carbon fibre cylindrical tanks with pressure of 200.0 bar to provide a range of 300.0 km.
A new cylinder head was designed to fit the injectors and fuel rail to the CAMPRO engine block. Long neck spark plugs are used. An Electronic Control Unit included the hardware, software and diagnostic kit was designed and calibrated. To take into account the exhaust emission, a catalytic converter was designed. The vehicle platform was developed to adapt the CNG tanks with the main consideration included safety, tank shape, number and weight, mileage and refueling time and crashworthiness.
For refuelling technology, the compressor and dispenser are also being designed. The performance of the engine is tested in an engine dynamometer and the power produced for most practical range of engine speed compares well with that of the base petrol engine. Therefore, it can be said that the objective of the program has been achieved.
Awards won by this research project include:
1. Gold Medal at ITEX 2006,
2. Henry Goh Special Award for "Best Invention In Environmental Innovation" at ITEX 2006,
3. Gold Medal with Special Mention at EUREKA 2006 and
4. The Association of Polish Inventors Special Prize at EUREKA 2006.
Reader Enquiry
Director,
Institut Teknologi Maju, ITMA,
Universiti Putra Malaysia,
43400 UPM Serdang.
e-mail: barkawi@eng.upm.edu.my
Phone: 603-89467533
Funding information
Malaysian Ministry of Science, Technology and Innovation (MOSTI)
Media Contact
Dr Nayan KANWAL, FRSA, ABIM
ResearchSEA
Alle Nachrichten aus der Kategorie: Automotive Engineering
Automotive Engineering highlights issues related to automobile manufacturing – including vehicle parts and accessories – and the environmental impact and safety of automotive products, production facilities and manufacturing processes.
innovations-report offers stimulating reports and articles on a variety of topics ranging from automobile fuel cells, hybrid technologies, energy saving vehicles and carbon particle filters to engine and brake technologies, driving safety and assistance systems.
Zurück zur Startseite
Neueste Beiträge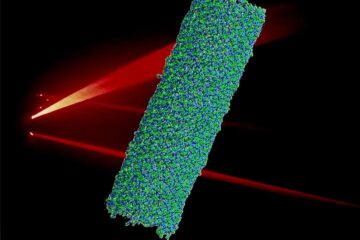 Why disordered light-harvesting systems produce ordered outcomes
Scientists typically prefer to work with ordered systems. However, a diverse team of physicists and biophysicists from the University of Groningen found that individual light-harvesting nanotubes with disordered molecular structures…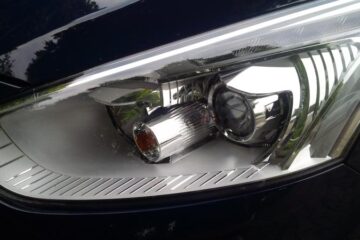 RadarGlass – from vehicle headlight to radar transceiver
As a result of modern Advanced Driver Assistance Systems, the use of radar technology has become indispensable for the automotive sector. With the installation of a large and growing number…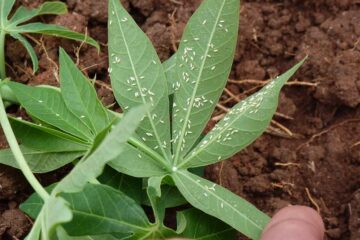 Surplus sugar helps whiteflies detoxify plant defenses
This pest insect uses sugar from its food to prevent the activation of the mustard oil bomb in cruciferous plants. Worldwide dreaded crop pest of hundreds of plant species Whiteflies…