Johnson Controls pioneers carbon body exterior parts in series production
Johnson Controls, a leading global supplier of automotive interiors and electronics, is applying its expertise in natural fiber processing technology for interior components to vehicle exteriors.
"Lightweight construction is one of the key challenges for future vehicles," said Han Hendriks, vice president of global product development, interiors at Johnson Controls Automotive Experience. "We can draw on our technological know-how for the production of carbon body parts."
Previously, the production of very light carbon components involved a great deal of effort and a considerable amount of manual labor.
"We are one of the pioneers in the automotive industry for large- scale production of carbon parts, thanks to our innovative production process," said Hendriks. "We are pleased to be able to transfer that technology for use in vehicle exteriors."
The new process is based on a wet press process used by Johnson Controls since 2003 to produce wood fiber components for vehicle interiors. In the newly adapted process, a carbon fiber mat pre- moistened with resin is placed between the forming tools and then pressed. During the pressing cycle, the excess resin leaks onto the edge of the mold. This provides a very high fiber density in the body parts.
Johnson Controls is already supplying a well-known automotive manufacturer with its innovative carbon components.
Digital images are available online from www.johnsoncontrols.co.uk/press.
About Johnson Controls
Johnson Controls is a global diversified technology and industrial leader serving customers in more than 150 countries. Our 162,000 employees create quality products, services and solutions to optimize energy and operational efficiencies of buildings; lead-acid automotive batteries and advanced batteries for hybrid and electric vehicles; and interior systems for automobiles. Our commitment to sustainability dates back to our roots in 1885, with the invention of the first electric room thermostat. Through our growth strategies and by increasing market share we are committed to delivering value to shareholders and making our customers successful.
About Johnson Controls Automotive Experience
Johnson Controls is a global leader in automotive seating, overhead systems, door and instrument panels, and interior electronics. We support all major automakers in the differentiation of their vehicles through our products, technologies and advanced manufacturing capabilities. With 240 locations worldwide, we are where our customers need us to be. Consumers have enjoyed the comfort and style of our products, from single components to complete interiors. With our global capability we supply approximately 50 million cars per year.
For more information, please contact:
Johnson Controls GmbH
Automotive Experience
Industriestraße 20-30
51399 Burscheid Germany
Ulrich Andree
Tel.: +49 2174 65-4343
Fax: +49 2174 65-3219
E-mail: ulrich.andree@jci.com
Media Contact
Ulrich Andree
presseportal
Alle Nachrichten aus der Kategorie: Automotive Engineering
Automotive Engineering highlights issues related to automobile manufacturing – including vehicle parts and accessories – and the environmental impact and safety of automotive products, production facilities and manufacturing processes.
innovations-report offers stimulating reports and articles on a variety of topics ranging from automobile fuel cells, hybrid technologies, energy saving vehicles and carbon particle filters to engine and brake technologies, driving safety and assistance systems.
Zurück zur Startseite
Neueste Beiträge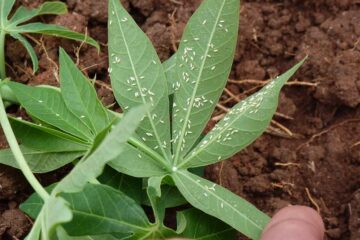 Surplus sugar helps whiteflies detoxify plant defenses
This pest insect uses sugar from its food to prevent the activation of the mustard oil bomb in cruciferous plants. Worldwide dreaded crop pest of hundreds of plant species Whiteflies…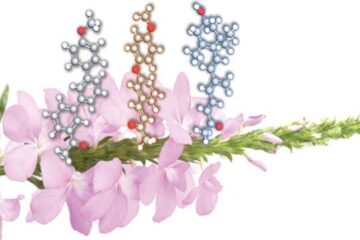 Copycat plant booster improves on nature
A molecule that can mimic the function of zaxinone, a natural growth-promoting plant metabolite, has been designed and fabricated by an international team led by KAUST and the University of…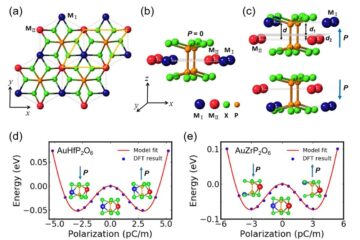 Discovery of large family of two-dimensional ferroelectric metals
It is usually believed that ferroelectricity can appear in insulating or semiconducting materials rather than in metals, because conducting electrons of metals always screen out the internal static electric field…