Innovative Auto Steering Device Could Save Lives
In his upcoming HFES 2013 Annual Meeting paper, Rene Guerster, who has been concerned with steering improvement since he was a child, proposes an alternative steering device that could help to prevent hazards such as rear-end collisions and rollovers caused by panic oversteering. He will present his work on October 4 at the Hilton San Diego Bayfront Hotel.
Severe sudden turns are extremely difficult with today's steering systems. Developing what he terms "computer-mediated steering," Guerster believes his proposed technology, already common in engine controls, would enable steering around a suddenly-appearing obstacle without hand-over-hand fumbling.
Guerster's yoke-like device, currently in the concept stage, requires only a quarter turn in either direction from the straight-ahead position, enabling the driver to keep his or her hands in the same position on the device at all times. A computer would record the degree to which the device is turned, the speed at which it is being turned, and the vehicle speed. It would determine how far the front wheels should be turned and then turn them via an electric motor, whether the driver is parallel parking, performing a gentle lane-change maneuver at high speed, or turning suddenly to avoid a pedestrian.
Guerster says, "The likelihood of intuitive, safe use of this device will be studied in experiments to be conducted in the future. If computer-mediated steering shows benefits, this is easy to engineer into modern vehicles."
To obtain a copy of the Annual Meeting paper for reporting purposes, please contact HFES Communications Director Lois Smith or Communications Associate Jessica Lin (310/394-1811).
The Human Factors and Ergonomics Society is the world's largest nonprofit individual-member, multidisciplinary scientific association for human factors/ergonomics professionals, with more than 4,600 members globally. HFES members include psychologists and other scientists, designers, and engineers, all of who have a common interest in designing systems and equipment to be safe and effective for the people who operate and maintain them.
"Human Factors and Ergonomics: People-Friendly Design Through Science and Engineering"
All latest news from the category: Automotive Engineering
Automotive Engineering highlights issues related to automobile manufacturing – including vehicle parts and accessories – and the environmental impact and safety of automotive products, production facilities and manufacturing processes.
innovations-report offers stimulating reports and articles on a variety of topics ranging from automobile fuel cells, hybrid technologies, energy saving vehicles and carbon particle filters to engine and brake technologies, driving safety and assistance systems.
Back to home
Newest articles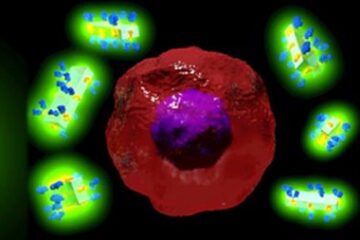 A world-first antibody-drug delivery system
It sounds like the stuff of science fiction: a man-made crystal that can be attached to antibodies and then supercharge them with potent drugs or imaging agents that can seek…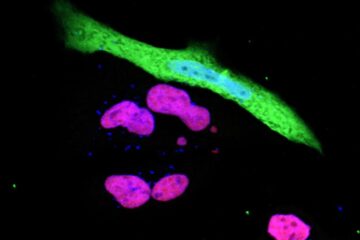 Revealed: How SARS-CoV-2 evades our immune system
Scientists at Hokkaido University and Texas A&M University have identified a key mechanism used by the SARS-CoV-2 virus to evade host immune systems. Researchers in Japan and the United States…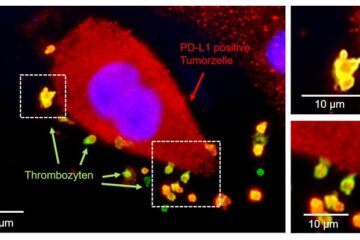 New approach developed to predict response of immunotherapies in lung cancer
New methodology at the University Hospital of Tübingen harnesses the function of platelets. At Tübingen University Hospital, a preclinical study led by Dr. Clemens Hinterleitner and Prof. Dr. Lars Zender,…