Highly efficient TUM electric car introduced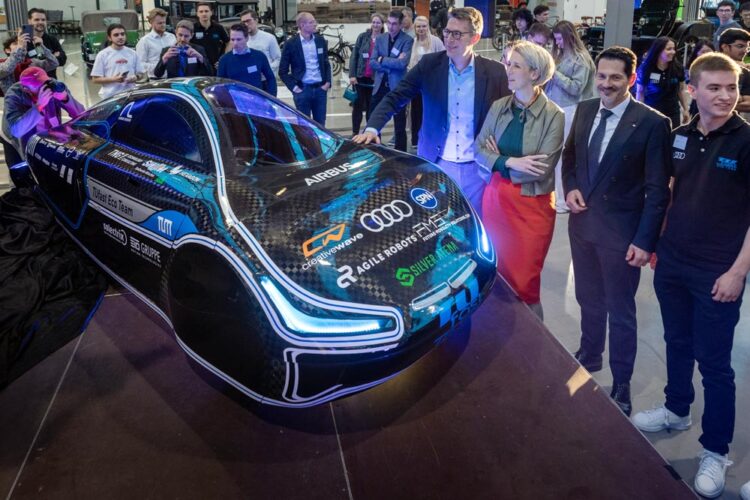 The latest competition car from student group TUfast Eco makes its debut.
The new electric vehicle builds on previous successes and sets new standards in terms of efficiency. Lower weight, increased efficiency in individual components and significantly reduced aerodynamic drag distinguish the new model from its predecessor. The car will be put to the test in competition with other European student groups at the Shell Eco Marathon in May 2023.
Industry players aren't the only ones to accept the major challenge of making electro-mobility as efficient as possible: Students at Technical University of Munich (TUM) are also working on intensively on the same objective. This year the TUfast Eco student initiative team is making its twentieth appearance in international competitions. The team has now introduced the muc023 electric car, their ticket to yet another top finish. TUfast Eco presented their new e-car to the public at an event attended by Bavarian Minister of Science Markus Blume, Munich's second mayor Katrin Habenschaden and TUM president Prof. Thomas F. Hofmann.
Further development improves on the efficiency of the predecessor
The muc023 weighs approximately 65 kilograms, as much as ten kilograms lighter than its predecessor. The lighter design is made possible among other things by body modifications and new wheel suspension units which are almost 40 percent lighter than last year's version. The team was also able to improve the efficiency of the car's electrical components. In the testing station the new permanent-magnet synchronous motors are up to five percent more economical than the previously used model. Aerodynamics have been given a much more essential role than before in order to be as frugal as possible with the electric energy stored in the car's batteries.
Skirted front wheel wells and a modified rear body give the muc023 a cw value of only 0.13, approximately 20 percent less than the predecessor's value (0.16) and significantly less than even the most highly optimized passenger cars, which have cw values on the order of 0.20. The value is simplified an expression of how streamlined a body is in an air stream. "Our team is very proud of the new car. We've learned a lot in past competitions and placed our focus on details with the muc023. The sum total of improvements results in impressive results, which will hopefully also prove out in the results of the upcoming challenges," say Gleb Lialine, TUfast Eco team manager.
The data on the muc023, at a glance:
Power output: 570 watts / 0.77 HP
Torque : 12.7 Nm
Drag coefficient: 0.13
Innovation and social responsibility
TUM President Hofmann had praise for the students' efforts: "They're driven by their passion for competition. And their vehicle is an excellent example of what we're about at TUM: Leading-edge innovations which are realized in concrete applications and which are combined with social responsibility for more sustainability. I'm also particularly impressed and pleased to see how many different disciplines are working together here, from the engineering sciences to information technologies and design and even management. And the members of the TUfast team are from 80 different countries. This is why we, as TUM, will continue to give the project the best possible support."
Bavarian Minister of Science Blume said: "The students embody the special spirit of TUM. We're all incredibly proud of the fantastic commitment and the many successful teams at TUM. They combine innovation with sustainable sense of responsibility for the future of our society. This is exactly what we need. And we'll all be rooting for the TUfast Eco team in the upcoming competitions!"
Competition takes place once a year
The Shell Eco Marathon is held annually and takes place on different continents. The TUM team is participating with its electric vehicle in the European branch of the competition. 2023 marks the fourth time the students have competed in the Urban Concept category, in which the cars have to bear a certain similarity to viable passenger cars and not have a purely prototype status. In 2022 the TUfast Eco team took second place in the overall ranking and came in first in a number of sub-categories.
Independent research while still studying
Student research groups and student initiatives are a long tradition at TUM. Teams like TUfast give students a chance to put what they have learned in their studies directly into practice and to conduct independent research. These groups have been able to prove their abilities in competitions on a regular basis, often at placing at the top.
Further information:
Webseite of the TUfast Eco Team: https://tufast-eco.de/
Additional information for editorial offices:
Pictures for editorial use: https://mediatum.ub.tum.de/1707328
Contact for scientific information:
Gleb Lialine
Team Manager TUfast Eco Teams
lialine@tufast.de
Media Contact
Andreas Huber Corporate Communications Center
Technische Universität München
All latest news from the category: Automotive Engineering
Automotive Engineering highlights issues related to automobile manufacturing – including vehicle parts and accessories – and the environmental impact and safety of automotive products, production facilities and manufacturing processes.
innovations-report offers stimulating reports and articles on a variety of topics ranging from automobile fuel cells, hybrid technologies, energy saving vehicles and carbon particle filters to engine and brake technologies, driving safety and assistance systems.
Back to home
Newest articles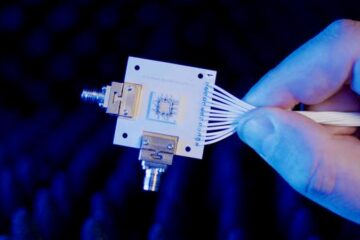 Smart antenna will revolutionize telecommunications industry
A new antenna technology developed at Utah State University will soon be tested by a national wireless provider for a pilot study that could revolutionize the telecommunications industry. Bedri Cetiner,…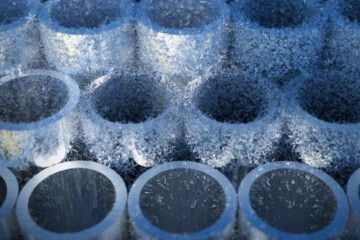 Elastocaloric cooling system opens door to climate-friendly AC
Air conditioning, refrigeration, and other cooling technologies account for more than 20 percent of today's global energy consumption, while the refrigerants they use have a global warming potential thousands of…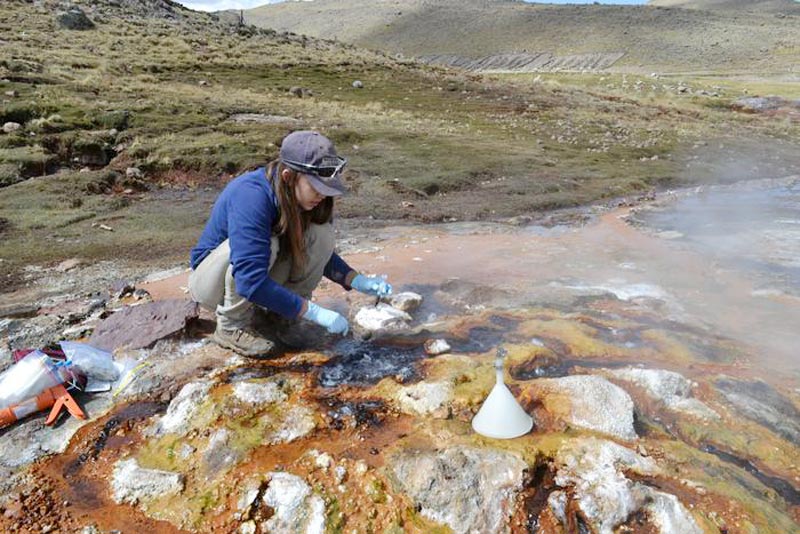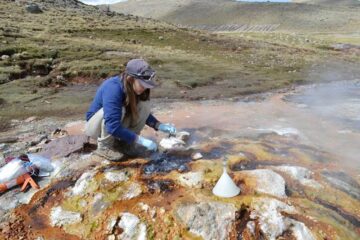 Tectonics matter
USU geoscientists probe geochemistry, microbial diversity of Peruvian hot springs. Heather Upin, Dennis Newell report microbial community composition is distinctly different in two tectonic settings. South America's Andes Mountains, the…