Winning ideas for the cities of tomorrow
Fraunhofer IAO's "Fraunhofer IZS elektromobilisiert" living lab, located at the Fraunhofer campus Stuttgart IZS, and Fraunhofer's Morgenstadt (city of the future) initiative examine what life will be like in the cities and communities of tomorrow.
The pioneering nature of these research efforts impressed the jury for the Germany – Land of Ideas initiative's 2013 competition to become "Landmarks in the Land of Ideas." Under the banner of "Ideas for the City", this year's competition honored a total of 100 projects.
At the Fraunhofer IZS campus in Stuttgart, the future of mobility is already a reality. Up to 30 electric vehicles at a time can fill up on electricity in the campus' parking garage, making it Germany's largest charging station. Until 2014, scientists will be using this living lab to research the technology required to manage electric vehicle fleets: How to prevent the facilities from becoming overloaded? How to set up smart grids in which photovoltaic facilities supply vehicles with electricity? At the same time, Fraunhofer IAO is developing appropriate charging infrastructures.
One of the key questions for the cities of tomorrow will be how to achieve sustainable mobility. Scientists at a variety of Fraunhofer Institutes are working on this and a host of other issues as part of the Morgenstadt (city of the future) initiative coordinated by Fraunhofer IAO and the Fraunhofer Institute for Building Physics IBP. How do we shape the cities of tomorrow to make them sustainable in the face of dwindling resources and without having to compromise on our quality of life? The vision is one in which residents produce their own power and feed surplus electricity into the grid.
House façades will clean the air and reduce traffic noise. All across cities, roof areas will be turned into gardens and spaces to grow food in an effort to improve quality of life by reducing goods traffic and emissions. In cities around the world – in Berlin, Copenhagen, Freiburg, New York, Singapore and Tokyo – scientists are busy gathering research ideas in the Morgenstadt: City Insights innovation network.
Under the banner of "Ideas for the City", the Germany – Land of Ideas initiative and Deutsche Bank went on a nationwide hunt to find the 100 best ideas that already offer solutions to the challenges posed by tomorrow's cities and regions.
The competition jury honored projects on topics ranging from energy to culture, and from mobility and communication to construction and living. This year marks the first time since the initiative was launched in 2006 that the competition has been framed by a single issue.
Media Contact
Juliane Segedi
Fraunhofer-Institut
All latest news from the category: Architecture and Construction
Back to home
Newest articles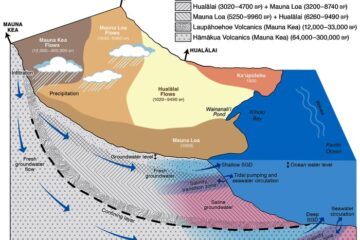 Ocean tides are gatekeepers of groundwater discharge to Hawai'i coastal zone
Submarine groundwater discharge is a process by which water exits coastal aquifers and enters the ocean. This can be terrestrial freshwater or salty seawater that intruded into the porous aquifer…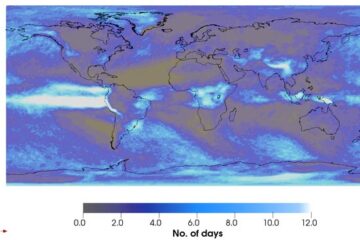 Large future changes in climate variability
New computer model simulations identify widespread changes in climate variability under sustained anthropogenic forcing. There is growing public awareness that climate change will impact society not only through changes in…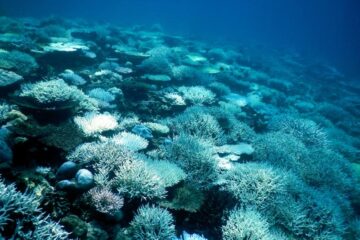 Young Corals Provide Insight into Recovery from Coral Bleaching
The number of young corals can reveal how reefs are recovering from coral bleaching. A new study from the University of Bremen, which was recently published in "PLOS ONE" journal,…