Construction Impact Guide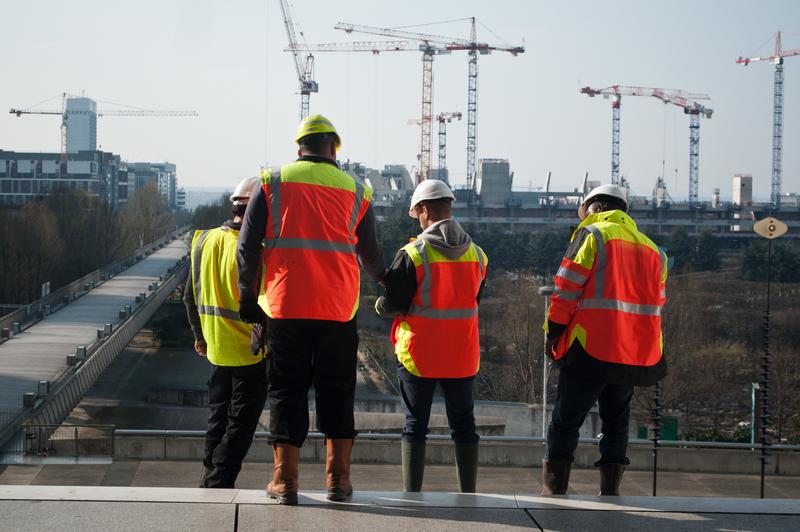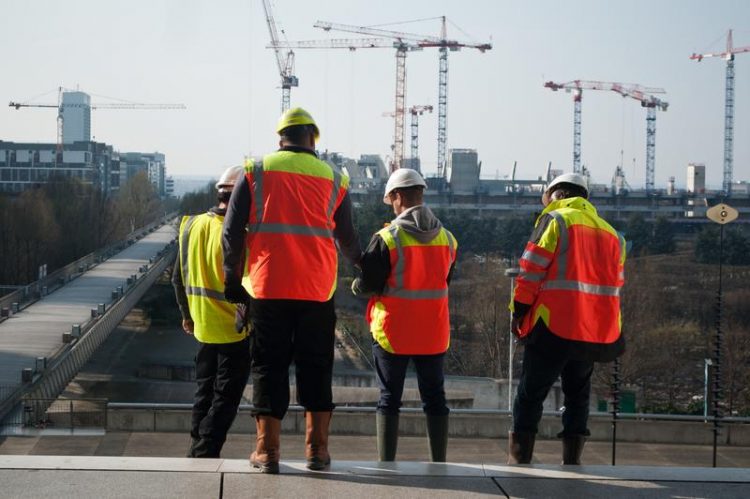 Große Baustellen in Innenstädten haben häufig Auswirkungen auf das direkte Umfeld, auf Anwohner, Geschäfte und den Verkehr. Mit diesem Thema hat sich Prof. Dr. Benjamin Bierwirth im Rahmen des Forschungsprojekts "Construction Impact Guide" (CIG) beschäftigt und die logistischen Herausforderungen von Baustellen im innerstädtischen Kontext untersucht.
Mit seinem Team entwickelte Prof. Dr. Bierwirth am Fachbereich Wiesbaden Business School der Hochschule RheinMain ein Modell, mit dem man in einem möglichst frühen Planungsstadium den Umfang der Auswirkungen von Baustellen prognostizieren kann.
Durch das Modell können für Bauherren und Baubehörden konkrete Empfehlungen und Maßnahmen abgeleitet werden. Das reduziert die negativen Effekte von Baustellen signifikant: "Durch die Einbeziehung dieser Maßnahmen in den frühen Planungsprozess des Bauvorhabens sind Einsparungen bei den Leistungen möglich. Wir gehen davon aus, dass sich die negativen Auswirkungen von Baustellen für anliegende Gewerbetreibende, zum Beispiel die schlechtere Erreichbarkeit typischer Anfahrtswege, um bis zu zehn Prozent reduzieren lassen. Die Auswirkungen auf den Verkehr können sogar um bis zu 20 Prozent reduziert werden, etwa durch die Optimierung der Baustelleneinrichtungsfläche oder durch Just-In-Time-Anlieferung, sodass insgesamt weniger in den begrenzt verfügbaren, aber hoch ausgelasteten Verkehrsraum eingegriffen werden muss", so Prof. Dr. Bierwirth.
Wirkmodell für die Praxis
Für das Forschungsvorhaben wurden acht relevante Baumaßnahmen in Frankfurt am Main ausgewählt. Verschiedene kommunale und baustellenspezifische Parameter wurden identifiziert und in ein Modell überführt, dass die verschiedenen Aspekte einer Baustelle sammelt und deren Folgen für das Umfeld aufzeigt. Mit diesem Modell können dann Handlungsempfehlungen abgeleitet werden, um die Baulogistik zu optimieren.
"Mit Hilfe der empirischen Erhebung konnten wir beispielsweise Auswirkungen von Baumaßnahmen auf umliegende Gewerbetreibende aufdecken und hierdurch zukünftig eine zielgerichtete und erfolgreiche Kommunikation über bevorstehende und laufende Baumaßnahmen mit in das Paket der Handlungsempfehlungen aufnehmen", erklärt Prof. Dr. Bierwirth.
Hintergrund des Projekts
Das Projekt entstand aus der Fachgruppe Baulogistik des am House of Logistics and Mobility (HOLM) ansässigen Arbeitskreises Wirtschaftsverkehre FrankfurtRheinMain heraus. Es wurde unter der Projektnummer (HA-Projekt-Nr. 536/17-18) unter der Projektträgerschaft der HOLM GmbH und der HA Hessen Agentur GmbH aus Mitteln des Landes Hessen und der HOLM-Förderung im Rahmen der Maßnahme "Innovationen im Bereich Logistik und Mobilität" des Hessischen Ministeriums für Wirtschaft, Energie, Verkehr und Landesentwicklung gefördert.
Untersucht haben die Stadt Frankfurt am Main, die IHK Frankfurt und die Frankfurt Economics AG die verkehrlichen Auswirkungen von Bauvorhaben auf das städtische Umfeld der jeweiligen Baustelle und dabei das im Projekt entwickelte Modell eingesetzt.
Die Hochschule RheinMain
Über 70 Studienangebote an zwei Studienorten mit einem internationalen Netzwerk – das ist die Hochschule RheinMain. Rund 13.000 Studierende studieren an den Fachbereichen Architektur und Bauingenieurwesen, Design Informatik Medien, Sozialwesen und Wiesbaden Business School in Wiesbaden sowie am Fachbereich Ingenieurwissenschaften in Rüsselsheim.
www.hs-rm.de  www.facebook.com/HSRheinMain
https://www.hs-rm.de/de/hochschule/veroeffentlichungen/#pressemitteilungen-968
Media Contact
Matthias Munz
idw - Informationsdienst Wissenschaft
Alle Nachrichten aus der Kategorie: Architecture and Construction
Zurück zur Startseite
Neueste Beiträge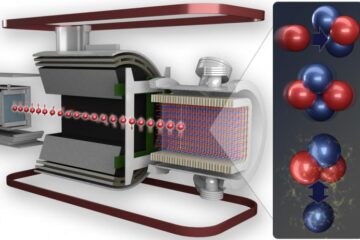 Scientists achieve higher precision weak force measurement between protons, neutrons
Through a one-of-a-kind experiment at the Department of Energy's Oak Ridge National Laboratory, nuclear physicists have precisely measured the weak interaction between protons and neutrons. The result quantifies the weak…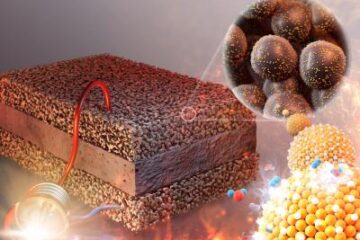 High-performance single-atom catalysts for high-temperature fuel cells
Individual Pt atoms participate in catalytic reaction to faciitate the electrode process by up to 10 times. Single-atom Pt catalysts are stable at 700 degrees Celsius and expected to stimulate…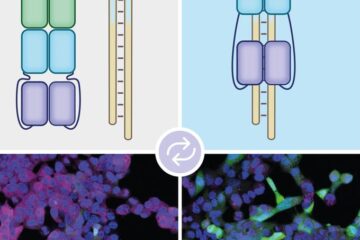 New method allows precise gene control by light
A novel optical switch makes it possible to precisely control the lifespan of genetic "copies". These are used by the cell as building instructions for the production of proteins. The…