Shelf-Life Science: Good Genes Could Stop Broccoli Going Bad
Broccoli is one of western Europe`s most popular and widely consumed vegetables. However, its shelf life is restricted to about 5 days at room temperature, making distribution and storage of the product difficult. Recent research presented today at the Society for Experimental Biology conference in Swansea could help us understand the genetics of this situation and may even lead to `supervarieties` of broccoli.
The popularity of broccoli is on the increase and it is used increasingly in value added products such as frozen foods and ready meals. In the UK, broccoli available in the summer is produced domestically. However, during the winter months the majority of the broccoli available in supermarkets has made the long journey from Spain – not an easy thing when the product itself has a shelf life of only 5 days.
Evy Mathas, a PhD student at Horticultural Research International, Wellesbourne, is attempting to understand this relatively rapid deterioration – research which may lead to improved commercial varieties. Senescence – the deterioration of the product – is characterised by a yellowing of the broccoli floret and a loss of water. In order to study this process, Ms Mathas carried out an extensive field trial in 2001, growing different varieties of broccoli and carrying out a detailed analysis on each post-harvest day. She has found a dramatic difference between these varieties. Some senesce in as little as 2 days, whilst others remain edible for 4 at room temperature. Her biochemical and molecular analysis has shown that this senescence is a result of a rather rapid loss of chlorophyll and a slight loss of protein from the floret.
Gene expression work using gene probes for known senescence causing genes has shown that the expression of these genes also increases as the product deteriorates, suggesting a genetic basis for senescence. The expression of these genes occurs earlier and is stronger in broccoli varieties with a short shelf life. Ms Mathas now hopes to identify the quantitative trait loci (QTL) for these genes – in essence, the region on the broccoli chromosome where the senescence-causing genes are found – allowing a physical map of the chromosome to be built up. The next step would be to identify the specific genes involved. Potentially, this could allow modification of these genes enabling us to develop `supervarieties` of broccoli.
"This research isn`t simply limited to broccoli. We can also learn a lot about physiology and senescence in general and may be able to apply these findings in other types of vegetable or crop".
Media Contact
Jenny Gimpel
alphagalileo
All latest news from the category: Agricultural and Forestry Science
Back to home
Newest articles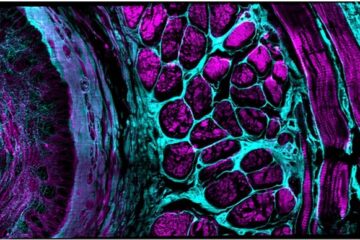 Enhancing the workhorse
Artificial intelligence, hardware innovations boost confocal microscope's performance. Since artificial intelligence pioneer Marvin Minsky patented the principle of confocal microscopy in 1957, it has become the workhorse standard in life…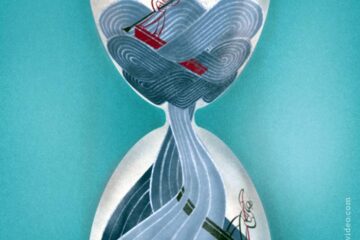 In the quantum realm, not even time flows as you might expect
New study shows the boundary between time moving forward and backward may blur in quantum mechanics. A team of physicists at the Universities of Bristol, Vienna, the Balearic Islands and…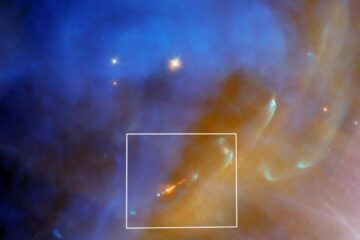 Hubble Spots a Swift Stellar Jet in Running Man Nebula
A jet from a newly formed star flares into the shining depths of reflection nebula NGC 1977 in this Hubble image. The jet (the orange object at the bottom center…