Largemouth Bass Virus Infecting Fish In 17 States
Officials of the Illinois Department of Natural Resources went fishing last August to collect samples. They caught largemouth bass at four lakes and two fish hatcheries, but shared no smiles.
The bass in all six locations, says a University of Illinois scientist, were infected with a virus they were seeking but didn't expect to find.
The virus — now confirmed in 17 states — is called the largemouth bass virus (LMBV) because only this species is dying from it. That no fish kills have been reported in Illinois is good news, but it also deepens the mystery as to the virus's origin and variability.
"It was found in all four lakes and both state hatcheries — the only places we looked," said Tony Goldberg, a professor of veterinary pathobiology in the UI College of Veterinary Medicine who is studying LMBV. "This surprised everybody. It was shocking, because we hadn't experienced any of the clinical signs typically linked with the virus."
Goldberg and David Philipp, a scientist with the Illinois State Natural History Survey Center for Aquatic Ecology at the UI, have launched a three-year national study to do on-site examinations in affected areas and laboratory experiments in which they will raise largemouth bass and expose them to environmental stressors and to the virus. They want to know what triggers susceptibility to the virus.
Goldberg details the virus, which poses no health risk to people who eat infected fish, in a chapter of "Black Bass 2000: the Ecology, Conservation and Management of Black Bass in North America," to be published later this year by the American Fisheries Society.
When active, usually in summer months, the virus attacks both sexes and all ages of largemouth bass (Micropterus salmoides); they lose equilibrium, float to the surface and die.
"One of the most interesting things about this virus is its clinical variability," Goldberg said. "Some fish populations experience large-scale fish kills, but others appear perfectly normal. Nobody knows why some die and some do not. We want to know if the clinical variability is tied to environmental changes. There has been a concern for years that such things as habitat alteration, dissolved toxins or even global warming may stress wildlife populations. We think there is something like this going on with largemouth bass."
Preliminary data suggest the virus in Illinois is not as deadly as that found in South Carolina lakes, he said. The virus was found in Cedar, Jacksonville, Crab Orchard and Lou Yaeger lakes and in the Little Grassy and Jake Wolfe hatcheries in Illinois. Two of the lakes were stocked from the hatcheries. No bass deaths had been noted in the lakes before the survey that was coordinated by Mike Conlin, chief of fisheries at IL-DNR. Tissue samples from the bass were tested at the La Crosse Regional Fish Health Center in Wisconsin.
LMBV is an iridovirus, a family of virus that only affects fish, amphibians and reptiles. Genetically, it is similar to a pathogen of aquarium fish from Southeast Asia, suggesting the virus may have been imported, Goldberg said. While found in other fish, LMBV so far has only caused mortality in largemouth bass. In experiments, it has adversely affected hybrid striped bass, an aquaculture cross of female white bass (Morone chrysops) and male striped bass (Morone saxatilis) that is often raised in hatcheries.
The virus was discovered in 1995 in the Santee Cooper Reservoir of South Carolina, where it killed 1,000 largemouth bass. It has since been found elsewhere, including last year in Indiana and Michigan. Not all states have tested for the presence of the virus. A mysterious 1991 Florida fish kill may have been from LMBV, scientists now theorize.
The UI research is funded by the Conservation Medicine Center of Chicago, a consortium of the Brookfield Zoo, Loyola College of Medicine and the UI College of Veterinary Medicine, and the Illinois Council on Food and Agricultural Research.
The national survey is being done in collaboration with the U.S. Fish and Wildlife Service's Warm Springs Regional Fisheries Center in Georgia.
Media Contact
Jim Barlow
Daily University Science News
All latest news from the category: Agricultural and Forestry Science
Back to home
Newest articles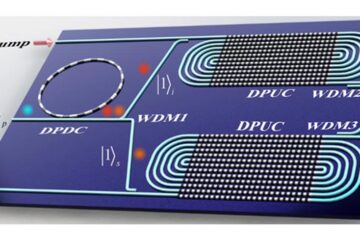 Toward practical quantum optics: multiphoton qubits from LNOI
New research demonstrates feasibility of photon-number doubling with a lithium-niobate-on-insulator (LNOI) platform. Can quantum optics be used for practical applications? A lot depends on whether a large number of photons…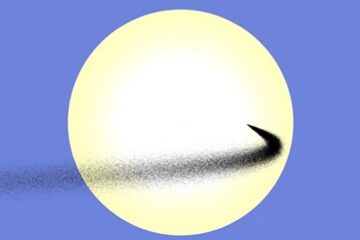 Could space dust help protect the earth from climate change?
On a cold winter day, the warmth of the sun is welcome. Yet as humanity emits more greenhouse gases, the Earth's atmosphere traps more and more of the sun's energy,…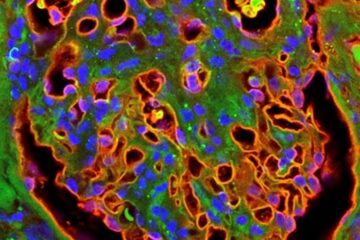 New way to reduce progression of diabetic kidney disease discovered
Study could help the 4.8 million people in the UK with diabetes. A new way to reduce progression of diabetic kidney disease, affecting 40% of people with diabetes, has been…