Finnish farm income declined as expected
The decline in farm income was in line with forecasts. No unexpected changes were seen in the markets and in agricultural subsidy policy during 2006.
Farm income indicates the compensation received by agricultural entrepreneurs for their labour input and capital invested. It is calculated by subtracting total costs from total returns.
Costs continued to rise
Farm income for 2006 declined as total costs rose by nearly four percent and the growth in total return remained below one percent. Costs rose particularly due to the continued rise in production input prices fuelled by rising oil prices. The main factors contributing to an increase in total returns were an increase of over four percent in horticulture returns and a subsidy increase of some two percent over the previous year.
The total returns of agriculture and horticulture last year rose above EUR four billion for the first time during Finnish EU membership. Market returns of agriculture and horticulture totalled some EUR 2.1 billion and subsidies reached nearly EUR 1.9 billion. Total costs rose to over EUR 3.1 billion.
Prices of cereals and oil crops on the rise
Returns of animal farms in 2006 remained at levels seen in the previous year as the increase of returns from beef offset the slightly lower returns from milk and poultry. Returns from beef rose by nearly seven percent as the result of favourable price development. Despite a three percent increase, the producer price for beef remained clearly below the EU average.
The increase in producer prices and accelerated trade in barley increased market returns from cereals by approximately four percent, although the total yield was clearly smaller than in the previous year. However, the price paid for cereals in 2006 was on average nine percent higher than in the previous year. Returns from oil crops rose a staggering 42 percent, as the amount of goods in the market saw an increase of nearly 20 percent and producer prices rose by about 18 percent.
Clear increase in value of greenhouse production
The value of horticultural production rose by over four percent from the previous year. The value of open-field production witnessed a slight decline, whereas returns from greenhouse production grew by over seven percent. Due to the dry growth season in 2006 most open-field vegetables produced smaller yields – however, the lower supply was reflected in prices which were clearly higher than in the previous year. The demand for horticultural products was also boosted by the small yield of kitchen gardens caused by drought and insufficient irrigation.
Lower yield in open-field production, caused by drought, was also reflected in the demand for greenhouse produce. Consumers increased their use of greenhouse vegetables in place of open-field vegetables. This caused the demand for greenhouse vegetables to remain satisfactory throughout the summer season, contributing to a price higher than in the previous year.
Alle Nachrichten aus der Kategorie: Agricultural and Forestry Science
Zurück zur Startseite
Neueste Beiträge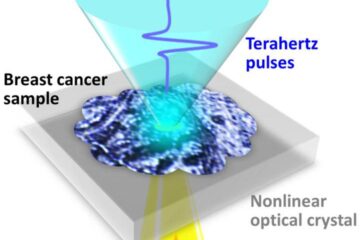 Key breakthrough towards on-site cancer diagnosis
No stain? No sweat: Terahertz waves can image early-stage breast cancer without staining. A team of researchers at Osaka University, in collaboration with the University of Bordeaux and the Bergonié…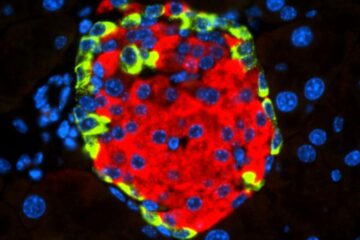 A CNIO team describes how a virus can cause diabetes
It has recently been described that infection by some enteroviruses – a genus of viruses that commonly cause diseases of varying severity – could potentially trigger diabetes, although its direct…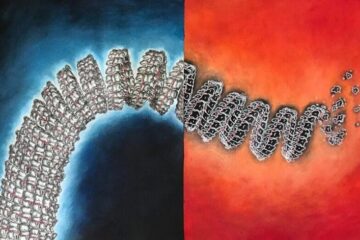 Targeting the shell of the Ebola virus
UD research team looking at ways to destabilize virus, knock it out with antivirals. As the world grapples with the coronavirus (COVID-19) pandemic, another virus has been raging again in…