Teagasc appointed an Intellectual Property (IP) Officer last year to harness the intellectual property being generated by researchers in the organisation. In the spring issue of TResearch, (Teagasc's Research and Innovation magazine), which has just been published, Dr Miriam Walsh, Teagasc's IP Officer, outlines the development of an IP policy in Teagasc and the value of recognising the importance of an organisation's intellectual property.
She said: "To underpin the long-term science and technology needs of the agri-food industry, Teagasc is investing heavily in new biosciences programmes. This will contribute to attaining the vision outlined in the report of the Agri-Vision 2015 Committee.
"In national science & technology (S&T) policy, investment in public research is a high priority and the level of investment is likely to grow further. Also, as our food industry, in particular, aims to move from the production of basic commodities to more differentiated products with higher value-added and to become more consumer-driven, closer links with industry and research commercialisation will become increasingly relevant.
"In line with the national vision for the creation of an innovation driven culture, the professional management of Teagasc IP is being facilitated through significant investment in a dedicated technology transfer function and support services for its researchers and collaborators."
Bovine genomic research
The latest issue of TResearch also looks at the use of genomics to improve economically important traits in cows. The availability of the entire sequence of the bovine genome will play a central role in the way we conduct bovine genomic research for decades to come. In this issue, Dr Richard Fitzpatrick explains how recent advances in bovine genomics are being used to improve our understanding of the molecular mechanisms involved in the metabolic disorder, negative energy balance (NEB).
"Understanding why some high-yielding cows successfully cope with NEB, while others experience metabolic, health and fertility problems, requires a better knowledge of the underlying molecular mechanisms. To provide new insights into this problem, a 23,000-gene micro-array (the most comprehensive set of bovine genes to be assembled) was used to study the effects of NEB on liver gene expression in high-yielding dairy cows during the early post-partum interval.
"From this study we have identified the key liver genes involved in lipid metabolism during the early post-partum interval. Identifying variations of these genes, which increase a cow's capacity to metabolise or mobilise liver lipids, has potential application as a molecular diagnostic test for the identification of animals that are either more or less tolerant to the effects of NEB. These tests would be valuable tools in future animal breeding programmes."
Anti-tumour milk protein
Can an anti-tumour protein in milk be effective when milk is processed on an industrial scale?
a-lactalbumin, a major protein in human milk, has been found to show anti-tumour properties. In TResearch, André Brodkorb describes work at Moorepark to confirm whether the bovine equivalent causes similar effects when milk is processed on an industrial scale.
The findings of the project could have significant implications on the production of bovine a-la or whey protein products that contain a-la, as it is desirable to retain any potential biological function of the protein. Based on information obtained so far, the manner with which a-la is processed may be a major factor in determining whether these new exciting biological activities are maintained or lost.
Alle Nachrichten aus der Kategorie: Agricultural and Forestry Science
Zurück zur Startseite
Neueste Beiträge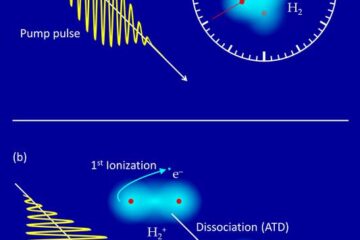 Rotation of a molecule as an "internal clock"
Using a new method, physicists at the Heidelberg Max Planck Institute for Nuclear Physics have investigated the ultrafast fragmentation of hydrogen molecules in intense laser fields in detail. They used…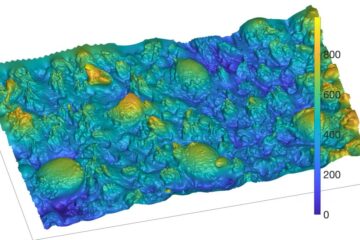 3D printing the first ever biomimetic tongue surface
Scientists have created synthetic soft surfaces with tongue-like textures for the first time using 3D printing, opening new possibilities for testing oral processing properties of food, nutritional technologies, pharmaceutics and…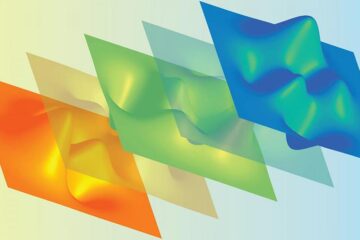 How to figure out what you don't know
Increasingly, biologists are turning to computational modeling to make sense of complex systems. In neuroscience, researchers are adapting the kinds of algorithms used to forecast the weather or filter spam…