Mummy's amazing American maize
The University of Manchester researchers working with colleagues in Buenos Aires compared the DNA of ancient maize found in the funerary offerings of the mummy and at other sites in northwest Argentina with that grown in the same region today.
Surprisingly, they found both ancient and modern samples of the crop were genetically almost identical indicating that modern European influence has not been as great as previously thought.
"The entire culture of South America changed when the Europeans arrived in the 15th century – everything from the language to the whole way of life," explained Professor Terry Brown, who headed the research in the Faculty of Life Sciences.
"Maize is the staple food crop of the region but prior to colonisation it also had a ritual significance – the indigenous people were amazed by maize and even worshipped it.
"Given the immense changes that took place in South America following the arrival of the Europeans it is surprising that this crop has remained unaltered for hundreds of years."
Professor Brown's research partner, Dr Veronica Lia from the Universidad de Buenos Aires, said: "This is the first time that archaeological remains from Argentina have been used in ancient DNA studies.
"Retrieving DNA from archaeological specimens can be a disappointing task, since only a reduced proportion of few remains are sufficiently well-preserved for DNA to be recovered. Fortunately, we were able to overcome this obstacle and to perform genetic analyses with both cobs and kernels.
"As the southernmost extreme of the spread of maize cultivation before the Europeans arrived, this region of the Andes offers very exciting possibilities in terms of the genetic diversity it may harbour.
"Our findings reflect the perpetuation, generation after generation, of the traditions of the native the farmers that inhabit this area.
Using the new facilities in the Manchester Interdisciplinary Biocentre – a cross-faculty institute at the University – Professor Brown is now examining the DNA of ancient Peruvian maize up to 6,000 years old to determine if these much older specimens are also similar to modern crops.
Alle Nachrichten aus der Kategorie: Agricultural and Forestry Science
Zurück zur Startseite
Neueste Beiträge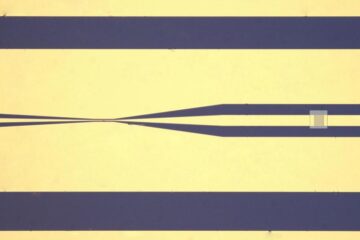 Researchers break magnetic memory speed record
Advance could lead to new generation of ultrafast computer chips that retain data even when there is no power. Spintronic devices are attractive alternatives to conventional computer chips, providing digital…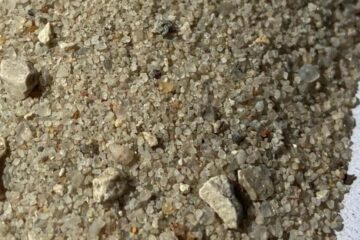 Tracing the source of illicit sand–can it be done?
Research presented at the 2020 GSA Annual Meeting. If you've visited the beach recently, you might think sand is ubiquitous. But in construction uses, the perfect sand and gravel is…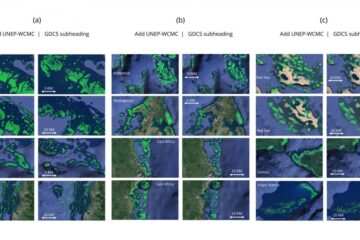 Location and extent of coral reefs mapped worldwide using advanced AI
Nearly 75% of the world's coral reefs are under threat from global stressors such as climate change and local stressors such as overfishing and coastal development. Those working to understand…