Groundbreaking ceremony for new crop research centre
The University is collaborating with a Malaysian company, Applied Agricultural Resources (AAR), to lead research into genetic improvements that could make the oil palm more resistant to disease, easier to harvest and more valuable to the producer.
Bill Rammell MP, Minister for Lifelong Learning, Further and Higher Education, was at The University of Nottingham's Malaysia Campus, at Semenyih near Kuala Lumpur, to perform the groundbreaking ceremony at an adjacent site where the AAR Research Centre will be based. Mr Rammell, visiting Semenyih with five Vice-Chancellors of other UK universities, was also briefed by Professor Brian Atkin, Vice-President at the campus, on other developments.
AAR is an internationally-recognised centre for plantation crop research and development. Among the areas that will be explored at the new AAR Research Centre are the use of DNA to detect illegitimate crosses, tissue culture mix-ups and other identity-related issues. DNA finger-printing technology will be utilised to authenticate the in-house breeds and clones for intellectual property rights.
The laboratory will also seek to hasten traditional breeding programmes through genetic relationship studies to determine desirable oil palm breeding partners. In order to speed up the breeding programmes, marker-assisted selection technology will be developed for early selection of wanted and unwanted traits at DNA level, rather than selection after the oil palm starts fruiting and yielding. Traits of interest include oil quality, tree height and fruit colour.
Construction will now start on the new facility, which is expected to open in October 2007. It will be located on a site adjacent to the Malaysia campus.
In the future, scientists envisage that genetic engineering technology could be used to overcome the barrier of introducing new traits into oil palm. This technology, together with marker-assisted selection and tissue culture, could speed up the production of new oil palm varieties with desirable traits — such as high value oil, disease resistance and amenability to mechanised harvesting.
Professor Brian Atkin, Vice-President at the Malaysia Campus, said: "Industry-academic collaboration is an important part of research and as a research-led university, we are pleased to collaborate with AAR.
"The centre will also provide facilities for high level biotechnology research for students from our undergraduate and postgraduate biotechnology programme."
Dr Soh Aik Chin, Head of Agricultural Research at AAR, said: "The decision to locate the Research Centre at an adjacent lot to the Malaysia Campus is to enable us to leverage on the resources and facilities available at the School of Biosciences at the Malaysia Campus.
"We are pleased to be able to collaborate with an internationally acclaimed centre of excellence for teaching and fundamental research. I would like the AAR Research Centre to emulate Nottingham's success and look forward to a successful and fruitful collaboration."
The groundbreaking was performed by Bill Rammell MP. He was in Malaysia with a delegation of five vice-chancellors from UK universities, to sign a Memorandum of Understanding in Education, in collaboration with the Ministry of Higher Education in Malaysia, and to meet policymakers and senior educationalists from both the public and private sectors.
The University of Nottingham Malaysia Campus opened in September 2000 to become the first branch campus of a British university in Malaysia and the first anywhere in the world. The Malaysia Campus is a full and integral part of The University of Nottingham, UK, and students are awarded University of Nottingham degree certificates.
Led by senior academic staff seconded from Nottingham, UK, the Malaysia Campus offers students the Nottingham experience in a local setting and yet is firmly rooted in all that is distinctive about UK education — innovative teaching and assessment methods, which encourage independent, creative thinking.
Alle Nachrichten aus der Kategorie: Agricultural and Forestry Science
Zurück zur Startseite
Neueste Beiträge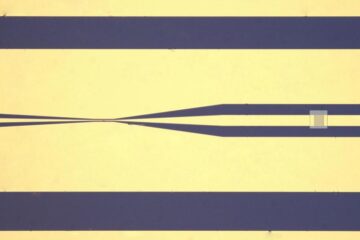 Researchers break magnetic memory speed record
Advance could lead to new generation of ultrafast computer chips that retain data even when there is no power. Spintronic devices are attractive alternatives to conventional computer chips, providing digital…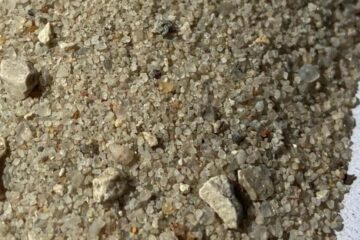 Tracing the source of illicit sand–can it be done?
Research presented at the 2020 GSA Annual Meeting. If you've visited the beach recently, you might think sand is ubiquitous. But in construction uses, the perfect sand and gravel is…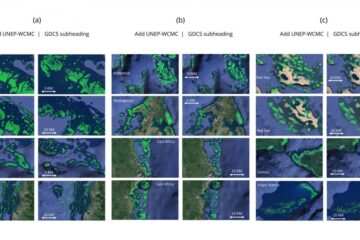 Location and extent of coral reefs mapped worldwide using advanced AI
Nearly 75% of the world's coral reefs are under threat from global stressors such as climate change and local stressors such as overfishing and coastal development. Those working to understand…