How badger culling creates conditions for spread of bovine TB
According to the authors from the Central Science Laboratory and the Instituto de Investigación en Recursos Cinegético in Spain: "The evidence suggests that movement of individuals between groups may be instrumental in driving disease dynamics at the population level, and adds further support to the contention that the social disruption of badger populations, for example by culling, is likely to promote disease spread."
Data for the study came from an undisturbed high-density badger population in the Cotswolds, Gloucestershire, that has been intensively studied by ecologists for more than 15 years. The authors analysed almost 9,000 trapping records involving 1,859 different badgers between 1990 and 2004. Each time a badger was trapped it was sexed, weighed and samples of blood, sputum, urine and faeces were taken before it was released. They found that TB rates were lowest when there was the least movement of individual badgers between groups.
There have been few experimental studies of the incidence of infectious disease in socially-structured wildlife populations, and this study shows that such information is crucial to understanding how population structure affects the spread of disease.
The results also have major implications for future policy to control bovine TB in the UK. According to the authors: "Past badger culling policies have been accompanied by an inexorable rise in the incidence of TB in cattle. Indeed, it has become apparent that the various strategies may actually have been a contributory factor to the increase in disease through perturbation. The results presented in this paper lend weight to
this argument."
"The development of successful strategies for the control of TB in badgers and transmission to cattle will require serious consideration of the likely impact of any interventions on badger social organization," the authors say.
Alle Nachrichten aus der Kategorie: Agricultural and Forestry Science
Zurück zur Startseite
Neueste Beiträge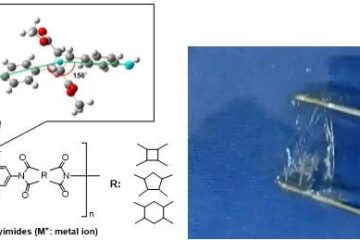 High-thermoresistant biopolyimides become water-soluble like starch
This is the first report for the syntheses of water-soluble polyimides which are Interestingly derived from bio-based resources, showing high transparency, tunable mechanical strength and the highest thermoresistance in water-soluble…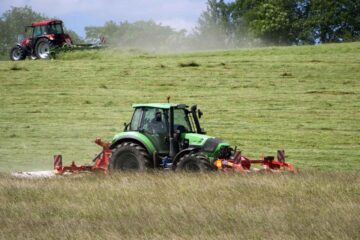 Land management in forest and grasslands
How much can we intensify? A first assessment of the effects of land management on the links between biodiversity, ecosystem functions and ecosystem services. Ecosystem services are crucial for human…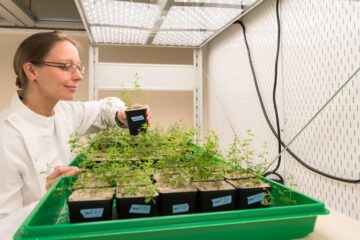 A molecular break for root growth
The dynamic change in root growth of plants plays an important role in their adjustment to soil conditions. Depending on the location, nutrients or moisture can be found in higher…