Genetic modification a tool for making vegetables and fruit (even) healthier
This has been shown in research by Elio Schijlen at Plant Research Internationa, part of Wageningen University and Research Centre in the Netherlands. Schijlen demonstrated that this approach enables tomatoes to produce larger amounts of specific flavonoids and to let tomatoes produce flavonoids they cannot produce by nature. On the basis of the research Schijlen obtained HIS his PhD-degree on Thursday 8 February at the University of Amsterdam.
The results of this research show that genetic modification is a possible approach to further increase the health promoting value of vegetables and fruit. Flavonoids are frequently occurring and important metabolites in plants. About 6000 different flavonoids are known to be involved in various natural processes. The colour of flowers and ripe fruits, e.g., are often caused by flavonoids. But flavonoids also play an important role in other plant processes such as pollen production, disease resistance, and protection against UV radiation.
Because flavonoids are so frequently occurring in plants, they are a permanent component of our food. Part of the health promoting effects of vegetables and fruit is attributed to flavonoids. It may therefore be attractive to increase the amount of flavonoids and/or change their composition.
This was why Schijlen, working at Plant Research International of Wageningen UR, studied the possibilities of steering the production of flavonoids by a directed change of the biosynthesis route via genetic modification. He followed various approaches to achieve this. One approach was to investigate the possibility of increasing the amount of flavonoids in tomato by means of so-called transcription factors, proteins involved in regulating gene activity.
Schijlen also investigated the possibility to produce new flavonoids in tomatoes which might increase the health promoting properties of tomatoes. For this purpose he used genes form other crops such as grape and alfalfa, genes that are involved in certain steps in the biosynthesis of flavonoids in these crops.
Both approaches were found to be successful. Through genetic modification Schijlen succeeded in developing tomatoes not only with more flavonoids but also with new flavonoids.
Via biochemical analysis Schijlen demonstrated an increased antioxidant action of tomatoes with flavones and more flavonoles, two specific groups of flavonoids. In cooperation with scientists of BASF Plant Science and TNO, the potential health promoting effects of these tomatoes were tested in feeding studies with mice. Blood analyses showed that that the tomatoes with increased flavonoids had a stronger positive effect on blood properties that are characteristic of a reduced risk of cardiovascular disorders.
With his results, Schijlen has shown that genetic modification can further increase the health promoting effects of vegetables and fruit.
Alle Nachrichten aus der Kategorie: Agricultural and Forestry Science
Zurück zur Startseite
Neueste Beiträge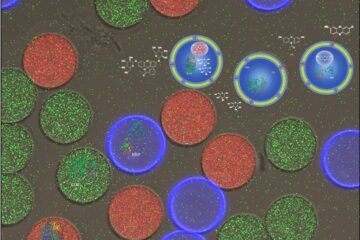 An artificial cell on a chip
Researchers at the University of Basel have developed a precisely controllable system for mimicking biochemical reaction cascades in cells. Using microfluidic technology, they produce miniature polymeric reaction containers equipped with…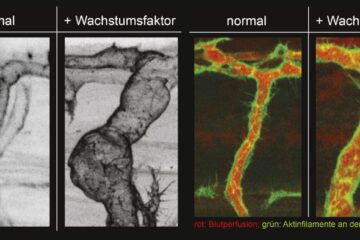 Specific and rapid expansion of blood vessels
Nature Communications: KIT researchers identify a new mechanism to control endothelial cell size and arterial caliber – basis for better treatment of heart infarct and stroke. Upon a heart infarct…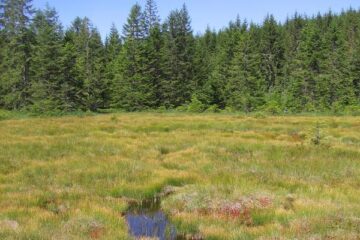 Climate change drives plants to extinction in the Black Forest in Germany
Climate change is leaving its mark on the bog complexes of the German Black Forest. Due to rising temperatures and longer dry periods, two plant species have already gone extinct…