Age Affects the Social Needs of Bovines
Bovines of different ages need different kinds of social environments. Calves enjoy a safe environment with other familiar members of their species. Heiferson the other hand, can benefit from the social experience resulting from being introduced to a new group.

In her thesis, Senior Scientist Satu Raussi from Agrifood Research Finland observes that calves brought up in pairs show fewer symptoms of stress than those that have reared in individual pens, although they are a little more difficult to handle. She adds that young calves may become stressed due to frequent changes in their social environment and that is why it is good for a calf to have species companions of the same age.
Rearing a newborn calf of less than eight weeks in a good individual pen does not, however, 'spoil' the calf but can represent an important factor in creating a good human-calf relationship.
"Outcomes are good if a calf receives good treatment from humans and associates that with milk and suckling. Contact with humans does not replace the company of other bovines, but calves that have had a positive relationship with their stockperson get less stressed around humans than those that have had minimal contact."
Trusting Animals Increase Safety at Work
Heifers' social experiences can bring benefits to production conditions. Animals that are used to changing environments and pen partners react less strongly to a new, surprising situation. "They are less affected by the presence of a dog, for example," Ms Raussi explains. Heifers that have been frequently introduced to new groups tend to show more aggression towards each other in their home pen, however.
According to Ms Raussi, cattle carers must pay more attention to timid animals. As the size of a cattle unit increases, the stockperson will have less and less time to care for individual animals, and the most timid of the group can easily be left without proper attention which prevents their fear of humans from dissipating. Fear causes stress and a nervous animal can act in an unpredictable manner. "Good treatment of animals increases safety at work," Ms Raussi concludes.
The thesis is based on two studies that were implemented through cooperation between Agrifood Research Finland and INRA, the corresponding institute in France. The studies examined young dairy-stock bovines.
The thesis of Satu Raussi MSc "Group Management of Young Dairy Cattle in Relation to Animal Behaviour and Welfare" will be examined publicly on 14 October 2005 at the University of Helsinki. The event begins at 12 noon. Dr. Marek Spinka from the Research Institute of Animal Production in Prague will act as the opponent and the custodian will be Professor Hannu Saloniemi from the Department of Clinical Veterinary Sciences of the University of Helsinki.
All latest news from the category: Agricultural and Forestry Science
Back to home
Newest articles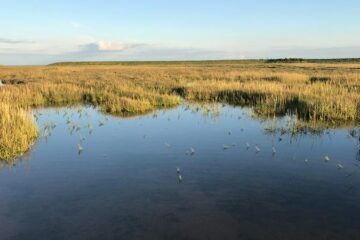 Being prepared for storm surges on the Baltic Sea coast
Kiel researchers evaluate the future protection potential of dikes and show flooding scenarios for the German Baltic Sea coast until 2100. The record storm surge in October 2023 caused severe…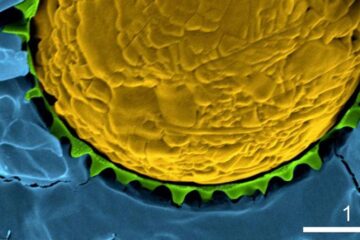 Protected droplets a new transport route for medicines
Microgels form a thin protective shell around a droplet until the temperature rises above 32 degrees. Then the microgels shrink and the droplet dissolves in the surrounding liquid. A study…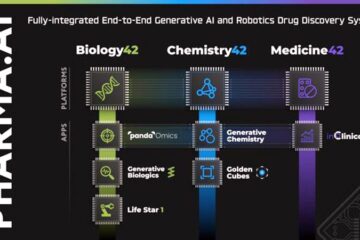 Insilico Medicine showcases latest AI drug discovery platform breakthroughs
Insilico Medicine ("Insilico"), an artificial intelligence (AI)-driven, clinical stage biotechnology company and  leader in AI drug discovery platform technology, is hosting three webinars unveiling its latest technology breakthroughs Nov. 28-30,…