Risks diagnosis and prediction in agriculture
Inkoa Systems, Engineering and Consultation, specialised in the agricultural foods sector, is currently developing an expert system to carry out prediction and diagnosis of diseases in the agricultural sector, specifically for its application in the wine-growing sector.
The expert system – an intelligent information system, simulates human reasoning, enabling the prediction and diagnosis of diseases, blights and nutritional failings, just like an expert would. The system incorporates consultation modules for the diagnosis of diseases and the sending out of alerts through the Internet or mobile phone, thus enabling growers to find out in good time about any risks and take appropriate action accordingly.
This research project consists of the development of a system that captures climatic variables and sends them by remote communications to a server that enables the treatment and monitoring of the data on the Internet in real time. The climatic data are treated by means of mathematical prediction models, allowing the generation of alarms when a potential risk of disease exists amongst crops. In collaboration with the Tekniker Technological Centre, the expert system will enable self-learning to take place, in order to optimise prediction and diagnosis models for adaptive methods, improving in an on-going way as new information is introduced into the system.
The testing/installation of the system is taking place in collaboration with Bodegas Itsasmendi, in vineyards given over to the cultivation of Txakoli. The aim in this project is to evaluate the incidence of the variables that condition the development and evolution of three common diseases of the vine: Mildew, Oidium and Botrytis disease, in order to subsequently apply the system to the study of other crops; blights and diseases.
Only Mildew can provoke losses of up to 50% of the crop harvest. The most recent case occurred in Huelva where, according to the data for May of this year, 25% of the crop has been lost. If to this we add the average cost of products needing treatment – coming to approximately 650€/year per hectare, without taking into account cost of labour or other consumibles, a reduction of 2 or 3 treatments, the target reduction of the project, already generates a big saving. Likewise, the consumption of water for dissolving the active materials is considerably reduced – currently some 1,000 litres of water is consumed per hectare treated for each treatment carried out.
By means of this system, minimal use of chemical compounds will be achieved, , eliminating unnecessary treatments, these only being undertaken when the conditions for the development of the disease arise, applying the most appropriate product in each case, thus aiming at management that involves integrated production. At the same time, the growers' knowledge of the diagnosis and treatment of crops is that much greater.
This system not only provides environmental and economic advantages to the agricultural foods sector but also, moreover, facilitates obtaining quality products and the introduction of information technologies into the agricultural sector.
Media Contact
Luis A. A. Beltrán de Heredia
Basque research
All news from this category: Agricultural and Forestry Science
Back to the Homepage
Latest posts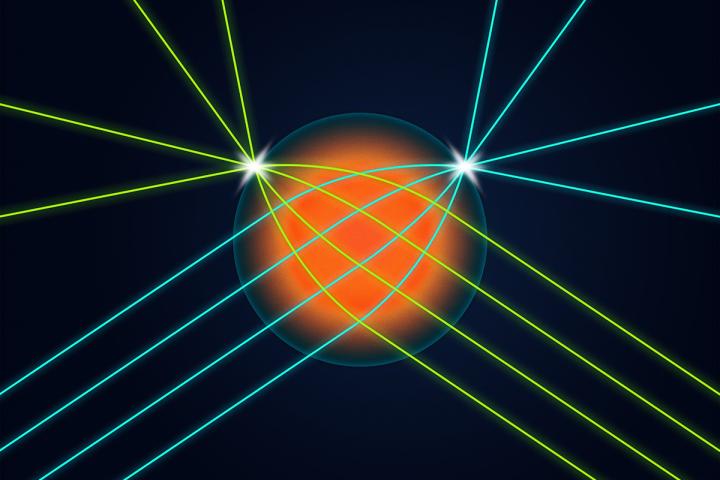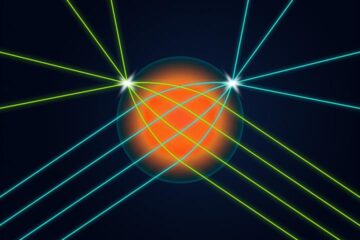 Researchers confront optics and data-transfer challenges with 3D-printed lens
Researchers have developed new 3D-printed microlenses with adjustable refractive indices – a property that gives them highly specialized light-focusing abilities. This advancement is poised to improve imaging, computing and communications…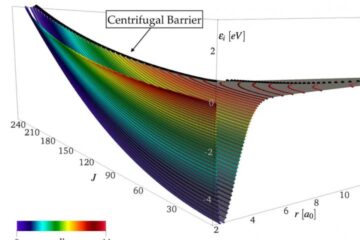 Research leads to better modeling of hypersonic flow
Hypersonic flight is conventionally referred to as the ability to fly at speeds significantly faster than the speed of sound and presents an extraordinary set of technical challenges. As an…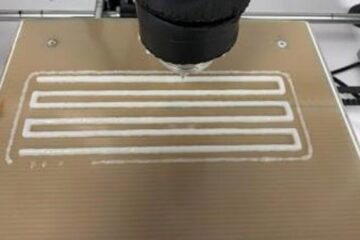 Researchers create ingredients to produce food by 3D printing
Food engineers in Brazil and France developed gels based on modified starch for use as "ink" to make foods and novel materials by additive manufacturing. It is already possible to…