EU research for cheaper, greener and quieter aircraft
European-funded research projects to reduce aircraft noise and fuel consumption are now running at full speed. Included is one of Europe's largest-ever noise-reduction research ventures, known as SILENCE(R). A consortium of 51 companies is testing new technologies to reduce aircraft noise by up to 6 decibels (dB) by 2008, with the EU contributing half the funding for SILENCE(R), with a total budget over €110 million. Other significant initiatives include FRIENDCOPTER, to reduce helicopter engine and rotor-blade noise; TANGO, to create lighter aircraft structures; EEFAE, to build aero-engines that reduce fuel consumption and emissions; and AWIATOR, to decrease aircraft structural weight, reduce noise and improve performance.
European Research Commissioner Philippe Busquin said: "Through EU funding and co-operation within the "Advisory Council for Aeronautics Research in Europe" (ACARE) technology platform, Europe's key aircraft manufacturers, research institutes, universities and small-to-medium-sized enterprises (SMEs) are working together to create cheaper, cleaner and quieter aircraft. These projects will help minimise the environmental downside of increased air traffic, while also helping to maintain the competitiveness of the European aerospace industry."
Technology helping to cut aircraft noise
Noise is now considered a serious health hazard, not just a nuisance, with a third of Europeans experiencing noise levels that disturb sleep. Current research programmes expect a reduction in noise (by 10dB) to halve jet noise within the next decade.
The four-year SILENCE(R) project is assessing noise reduction technologies based on cost, weight and performance. These tests include low-noise fans, novel intake liners, bypass and hot-stream liners, nozzle jet noise suppressers, active control techniques and airframe noise reduction technologies.
The FRIENDCOPTER project aims to provide engine and cabin noise reduction, low-noise flight procedures, noise-absorbing engine inlets, methods to identify cabin noise leaks, control technology to reduce rotor noise, vibration and fuel consumption and a model rotor for testing in a wind tunnel at Mach speed.
Lighter and cleaner aircraft set to take off
The TANGO project aims to achieve a 20% reduction in weight and cost in current aircraft structures and manufacturing processes to improve competitiveness. Four aircraft sections (including a lateral wing box, centre wing box, fuselage section and advanced metallic fuselage section) are being tested to help improve fuel efficiency and reduce emissions.
The five-year EEFAE project, involving all major European aero-engine companies and a number of universities, will build and test aero-engine technologies to reduce fuel consumption, emissions and costs and also improve reliability. It will test technologies for use in new three-shaft engines, a geared turbofan engine and inter-cooled recuperative aero engine, to be available for use from 2008 to 2015.
By integrating advanced technologies into new fixed-wing configurations, the AWIATOR project expects to improve aircraft efficiency by improving performance and making them lighter.
It is estimated more than 500 researchers from all member states are working on these projects.
Media Contact
Fabio Fabbi
EU Commission
Alle Nachrichten aus der Kategorie: Agricultural and Forestry Science
Zurück zur Startseite
Neueste Beiträge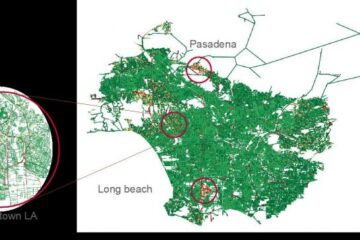 New machine learning tool tracks urban traffic congestion
UBER driver data helps track and potentially alleviate urban traffic congestion. A new machine learning algorithm is poised to help urban transportation analysts relieve bottlenecks and chokepoints that routinely snarl…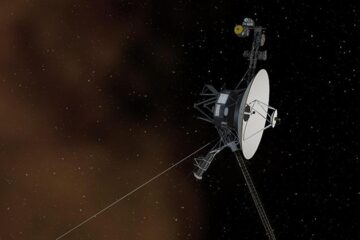 Voyager spacecraft detect new type of solar electron burst
Physicists report accelerated electrons linked with cosmic rays. More than 40 years since they launched, the Voyager spacecraft are still making discoveries. In a new study, a team of physicists…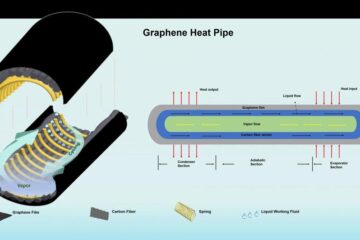 Cooling electronics efficiently with graphene-enhanced heat pipes
Researchers at Chalmers University of Technology, Sweden, have found that graphene-based heat pipes can help solve the problems of cooling electronics and power systems used in avionics, data centres, and…