Bioinsecticide for controlling plagues in greenhouses
Developing a bioinsecticide that is more effective than pesticides for controlling pests in greenhouses is the aim of the project undertaken by a research team from the Public University of Navarre and commissioned by the Almería Fruit & Vegetable Exporters Association (COEXPHAL).
Biological efficiaciousness
The COEXPHAL Association of the province of Almería manages a surface area of about 18,000 hectares, primarily given over to greenhouse vegetables. Many of these crops (peppers, tomato, watermelon, melon, marrow, cucumber, beans and aubergine) have associated plant health problems that have an important impact on production costs. Some of the more serious problems in this respect originate in the larvae of the Llepidoptera Spodoptera exigua.
However, there is no commercial biological product that is currently effective in the control of this insect. The Public University of Navarre has developed a bioinsecticide for COEXPHAL based on isolated elements of the S. exigua nucleopolyhedrovirus which, after undertaking experimental tests, have proved to be more efficient in controlling pests than chemical pesticides.
It should be pointed out that the control of this insect by means of the application of chemical pesticides in greenhouses of the Association costs more than six million euros annually and does not enable the desired results to be obtained due to the serious problems of resistance to this pest.
Rise in bioinsecticides
The development of bioinsecticides has become more relevant in recent years, given that the interest shown by growers and companies is ever greater – the pests producing negative effects on health and on the quality of the environment.
In concrete, bioinsecticides based on baculovirus, given its characteristics of safety, efficiency and specificity, are ideal biological pest control agents for inclusion in integrated control programmes. Moreover, their insecticide action is especially useful against those plant-devouring species that have developed multiple resistance to chemical pesticides.
In the development of the bioinsecticide object of this project, isolated S. Exigua multiple nucleopolyhedrovirus has been obtained from dead larvae from a number of different habitats – natural epizootic ones.
Media Contact
Iñaki Casado Redin
Basque research
Alle Nachrichten aus der Kategorie: Agricultural and Forestry Science
Zurück zur Startseite
Neueste Beiträge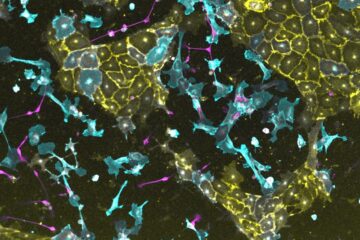 Customized programming of human stem cells
Induced pluripotent stem cells (iPS) have the potential to convert into a wide variety of cell types and tissues. However, the "recipes" for this conversion are often complicated and difficult…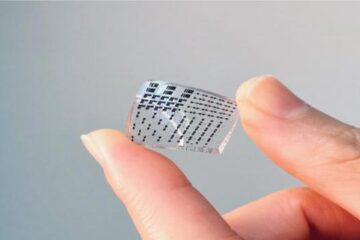 Electronic skin has a strong future stretching ahead
A material that mimics human skin in strength, stretchability and sensitivity could be used to collect biological data in real time. Electronic skin, or e-skin, may play an important role…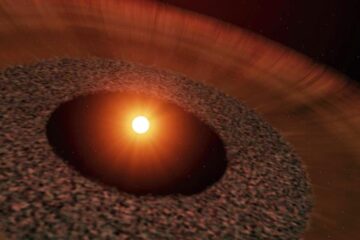 Fast-moving gas flowing away from young star caused by icy comet vaporisation
A unique stage of planetary system evolution has been imaged by astronomers, showing fast-moving carbon monoxide gas flowing away from a star system over 400 light years away, a discovery…