Ewe parasite research to save £80m a year
New research at the University of Leeds has overturned existing advice to farmers that has been maintaining the disease toxoplasma in the nation's sheep flocks for years.
Toxoplasma is a disease humans catch from sheep and cats that causes human abortions and birth defects with greater frequency than rubella.
In a study of a pedigree Charolais flock and commercial flock, Dr Judith Smith (left) and her colleague Dr Geoff Hide from the University of Salford found that some sheep families had abortion rates as high as 36%, while other families showed no abortions at all.
The researchers found that toxoplasma can be inherited in sheep – passed from ewes to their lambs in the womb. If she is right, the parasite could be bred out of the national flock by allowing only toxoplasma-free ewes to reproduce, saving British agriculture around £80m every year in sheep deaths and abortions. Most humans catch the bug from infected lamb, so a healthy flock also means a healthy public.
Dr Smith said: "It's always been thought that sheep pick up the disease-causing parasite by eating grass contaminated with the faeces of infected cats. Our study of infected flocks shows that the parasite is passed 'vertically' down the generations."
The alternative explanation is that sheep inherit susceptibility to the disease, rather than inherit the parasite itself, but Smith believes that's unlikely: "We've found that almost all infections are from one strain of the parasite; genetic evidence that transmission from ewe to lamb may be much more important than sheep becoming infected as adults."
The research overturns the conventional wisdom on toxoplasma control. Smith explains: "For years farmers were told to breed from ewes who had previously aborted a lamb because of toxoplasma, since it was thought that previous aborters would have developed immunity. Far from controlling the disease, farmers were actually spreading it, by breeding from infected ewes who pass the parasite on to their young. It does seem crazy now, but some earlier studies had showed that immunity can reduce rates of abortion – what vets hadn't realised is that while abortions decreased, transmission to live lambs continued."
In a wild population, the parasite might be naturally bred out by natural selection, but until now, the disease has continued to thrive in the UK's managed flocks.
The major strain of toxoplasma in Europe is thought to come from a cross between two parental strains that occurred 10,000 years ago – around the time people first started farming. It is likely that the parasite then spread as domestic animals expanded across Europe, and that toxoplasma has dogged us since agriculture began.
Media Contact
Vanessa Bridge
University of Leeds
Alle Nachrichten aus der Kategorie: Agricultural and Forestry Science
Zurück zur Startseite
Neueste Beiträge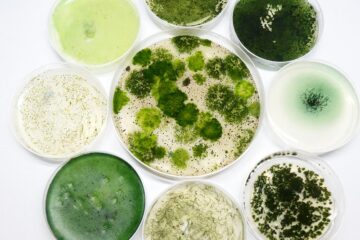 Cyanobacteria: Small Candidates …
… as Great Hopes for Medicine and Biotechnology In the coming years, scientists at the Chair of Technical Biochemistry at TU Dresden will work on the genomic investigation of previously…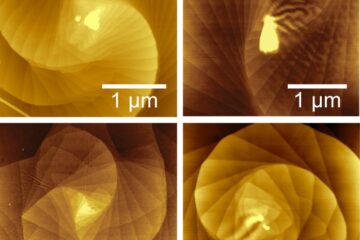 Do the twist: Making two-dimensional quantum materials using curved surfaces
Scientists at the University of Wisconsin-Madison have discovered a way to control the growth of twisting, microscopic spirals of materials just one atom thick. The continuously twisting stacks of two-dimensional…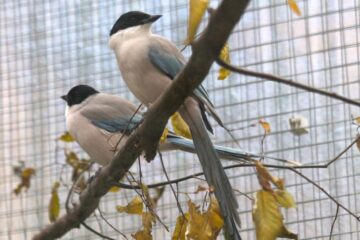 Big-hearted corvids
Social life as a driving factor of birds' generosity. Ravens, crows, magpies and their relatives are known for their exceptional intelligence, which allows them to solve complex problems, use tools…