Europe takes joint action on food-borne environmental pollutants in new expert network
The harmful effects of chemical contaminants in food are of major health concern in Europe today. However, a lack of integration of interdisciplinary activities, such as basic research and risk assessment, severely hampers the efforts to reach European excellence in this area. The individual research projects are also small in scale and not well integrated into a coherent structure. To tackle the fragmentation problems and to achieve synergistic effects and full European research potential, the European Commission will this week sign a contract worth over €14 million with 18 different European research centers, which will form a durable European Network of Excellence in food safety.
The so-called CASCADE Network of Excellence, coordinated from Swedish Karolinska Institutet, had its first meeting in Malaga, Spain, February 12th – 14th. Around 70 scientists, EU officials, and other invited project leaders met and discussed an appropriate course of action for the future. It was agreed that CASCADE has the potential and goal to be a world force in knowledge on the health issues related to chemical contaminants in food.
The focus will lie on the action of complex mixtures of chemical contaminants on hormonal systems. Hormone disrupting agents, acting through nuclear receptors, are known to be involved in many different pathological processes, such as tumour development and growth, metabolic disease and obesity, and coronary heart disease; in short the major diseases that affect Europeans today. In this initial 5-year contract, the molecular biologists, chemists, epidemiologists, ecotoxicologists, physiologists and endocrinologists of CASCADE will focus on the mechanisms of action of the chemical residues and their levels in the food chain, development of common sampling techniques, and identification of biological markers to assess any health risks the contaminants might constitute for humans. Specific focus groups will be women, newborn children and other susceptible populations. A new approach will be to develop strategies to take any beneficial effects of certain natural food constituents into consideration in the overall risk analysis.
"We are extremely excited over this opportunity to participate in the establishment of a new and highly competitive infrastructure for European research in the area of food toxicology" says coordinator Professor Jan-Åke Gustafsson at the Department of Biosciences at the South Campus of Karolinska Institutet, Huddinge. Vice-coordinator Ingemar Pongratz adds "This is not another research project. We are gluing 16 institutes and 2 companies into one unity. No single country has enough competence by itself to solve the problem." Results will include training programmes and provision of rationalised information to society for a balanced risk assessment of food contaminants. Various national and international organisations have already been associated to the network to reinforce the contacts between CASCADE and the outside world. In annual open fora, CASCADE will communicate scientific achievements of the network to the public, to authorities, and to organisations associated to the network as observers.
Funding
CASCADE is funded through the European Commission, Sixth Framework Programme, Thematic Area 5: Food Quality and Safety. CASCADE is being provided €14.4 million over 5 years for its scientific, integration, teaching, information, and risk assessment activities.
Alle Nachrichten aus der Kategorie: Agricultural and Forestry Science
Zurück zur Startseite
Neueste Beiträge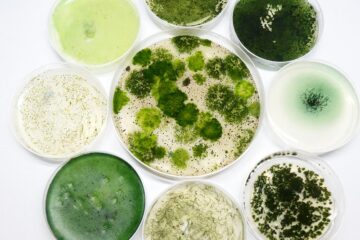 Cyanobacteria: Small Candidates …
… as Great Hopes for Medicine and Biotechnology In the coming years, scientists at the Chair of Technical Biochemistry at TU Dresden will work on the genomic investigation of previously…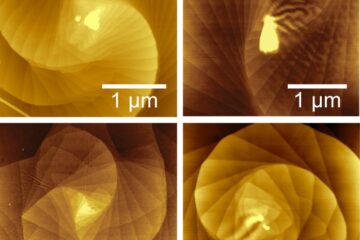 Do the twist: Making two-dimensional quantum materials using curved surfaces
Scientists at the University of Wisconsin-Madison have discovered a way to control the growth of twisting, microscopic spirals of materials just one atom thick. The continuously twisting stacks of two-dimensional…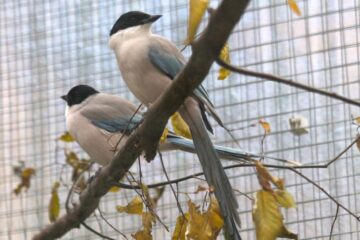 Big-hearted corvids
Social life as a driving factor of birds' generosity. Ravens, crows, magpies and their relatives are known for their exceptional intelligence, which allows them to solve complex problems, use tools…