Agriculture investment is the answer to sub-Saharan Africa in crisis
Greater investment in smallholder agriculture could offer a route out of the deepening poverty facing many African nations, a study by Imperial College London economists has concluded.
Reporting today in the journal Oxford Development Studies they outline five key policy themes that must be embraced by the international community if sub-Saharan Africa is to have any chance of meeting two of the United Nations' Millennium Development Goals – halving both the number of people living on less than $1 a day and the number suffering from hunger.
With the World Bank already forecasting that these two objectives will not be met by the target year of 2015, the study argues economic recovery must focus on expansion and intensification of smallholder agriculture backed up by manufacturing exports.
The researchers challenge the current dominant policy thinking, which under emphasises the role of agriculture, arguing instead for a return to a more farm-centred approach supported by improved service to farmers such as research, marketing and improved access to credit.
Dr Andrew Dorward of the Department of Agricultural Sciences says:
"75 per cent of the poor in sub-Saharan Africa are located in rural areas.
While there are many factors that contribute to the high levels of poverty, such as bad governance or the spread of HIV, we cannot get away from the fundamental problem that agricultural growth in this region has stagnated for 30 years.
"Agricultural policies in sub-Saharan Africa have increasingly relied on the private sector to support and drive development, but haven't addressed the many practical difficulties facing private investors and farmers. New policies and action are needed to help farmers access marketing, financial, technical and information services and to help make it profitable for businesses to provide these services. There are many difficult challenges in this, but this is how smallholder development has grown and driven growth elsewhere in the world, and we cannot sit on our hands while poverty in Africa continues to grow."
The researchers argue that it is possible to expand income opportunities and reduce income vulnerability by increasing the productivity of assets.
They consider the many challenges that face agricultural development such as water control, reversing soil deterioration and the effect of the free market on competitiveness, and suggest a commitment to five policy themes:
Diversity – policies on agricultural development such as irrigation and rain-fed cereal intensification, root crop intensification or export cash crops must be tailor made to reflect the diversity in each country that has arisen from the differing colonial histories.
Institutional development – investigate how alternative governance structures could provide the necessary coordination while being responsive to farmers' interests, encourage operational efficiency and financial discipline. Preliminary ideas include tenders for regional franchise, with rewards to the operating company.
Trade – studies are needed of policy regimes, which would maintain linkage to world markets, via competitive trading, but help stabilise prices.
Research – technological and institutional innovations are needed for economic development with a balance between bottom up and pure applied research.
Governance – interventions are needed to stimulate both political and economic development by drawing attention to the question of how accountable political institutions develop.
Economist and Research Fellow, Colin Poulton of the Department of Agricultural Sciences added:
"Many poverty reduction strategy papers recognise the importance of smallholder agriculture to the national economy, but there are few credible sector development or investment strategies to turn this into progress on the ground.
"A credible sector development strategy also requires that government agencies learn to work in partnership with NGOs, businesses and farmer organisations. In order for that to happen, mechanisms must be devised by which government agencies can be held accountable by these other stakeholders for their performance. Governance is a key theme in African development discourses at the moment and more attention needs to be paid to governance issues within the agricultural sector."
Alle Nachrichten aus der Kategorie: Agricultural and Forestry Science
Zurück zur Startseite
Neueste Beiträge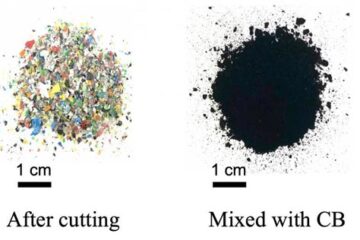 Flash graphene rocks strategy for plastic waste
Rice University lab detours potential environmental hazard into useful material. Plastic waste comes back in black as pristine graphene, thanks to ACDC. That's what Rice University scientists call the process…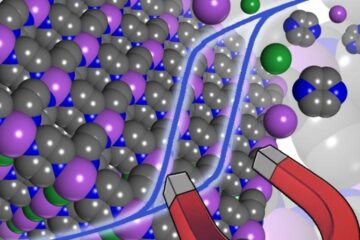 Towards next-generation molecule-based magnets
Magnets are to be found everywhere in our daily lives, whether in satellites, telephones or on fridge doors. However, they are made up of heavy inorganic materials whose component elements…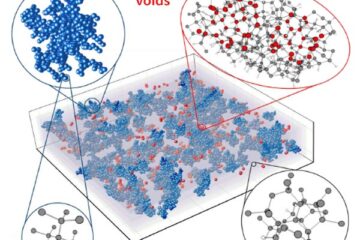 Order in the disorder …
… density fluctuations in amorphous silicon discovered Silicon does not have to be crystalline, but can also be produced as an amorphous thin film. In such amorphous films, the atomic…