Plant disease discovery solves rusty problem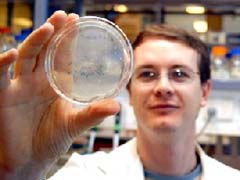 In a world first CSIRO Plant Industry has discovered a gene that is the 'Achilles heel' of rust, a common disease of plants, which could save millions in breeding rust resistant plants and avert losses in food production.
"You can breed rust resistant plants, but this resistance only works when the rust fungus contains the gene we found – the 'avirulence' gene," says Dr Peter Dodds, CSIRO Plant Industry.
Without existing rust resistant wheat varieties Australia's wheat industry could be behind $300 million a year in lost production. Rusts are also well known to home gardeners where they cause damage to fruit trees.
"The avirulence gene effectively labels the rust as an intruder so that the plant can turn on its rust resistance defence mechanisms to prevent the rust infection," says Dr Dodds.
Rusts constantly adapt to new rust resistant plant varieties by evolving into new strains. Rusts do this by changing their avirulence genes to evade the plant's defences.
Scientists are continually on the look out for new rust resistance in plants to keep up with the new rust strains that keep evolving, but their options are diminishing.
With the discovery of the avirulence gene the CSIRO Plant Industry team now hopes to determine what else the gene does and how the plant recognises it.
"This could help us identify rust resistance genes in plants that are more versatile, more effective and last longer – saving on breeding costs and providing more reliable plants for farmers," says Dr Dodds.
"Looking further down the track we may be able to develop resistance genes that are triggered by other rust genes less likely to change as new rust strains evolve – providing a permanent solution to rust control."
This project is supported by the Grains Research and Development Corporation.
More information
Dr Peter Dodds, CSIRO Plant Industry: 02 6246 5039, peter.dodds@csiro.au
Or visit www.pi.csiro.au/enewsletter/main.htm or www.csiro.au/avirulence
Media assistance
Sophie Clayton: 02 6246 5139, 0418 626 860, sophie.clayton@csiro.au
Alle Nachrichten aus der Kategorie: Agricultural and Forestry Science
Zurück zur Startseite
Neueste Beiträge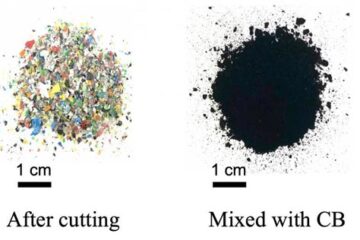 Flash graphene rocks strategy for plastic waste
Rice University lab detours potential environmental hazard into useful material. Plastic waste comes back in black as pristine graphene, thanks to ACDC. That's what Rice University scientists call the process…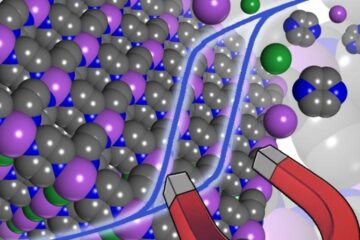 Towards next-generation molecule-based magnets
Magnets are to be found everywhere in our daily lives, whether in satellites, telephones or on fridge doors. However, they are made up of heavy inorganic materials whose component elements…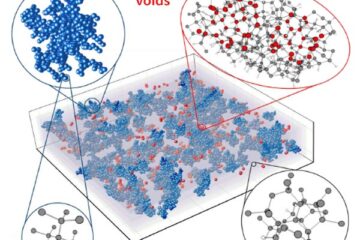 Order in the disorder …
… density fluctuations in amorphous silicon discovered Silicon does not have to be crystalline, but can also be produced as an amorphous thin film. In such amorphous films, the atomic…