Using soils as filters to prevent 'crypto' from moving to the groundwater
A study published in the Vadose Zone Journal examines how different soil types affect Cryptosporidium parvum's transport.
Groundwater is generally considered a safe source of drinking water because pathogens are presumably filtered out during their transport through unsaturated soils. Nevertheless, pathogen-contaminated groundwater has been the cause of many disease outbreaks in the last 10 years including cryptosporidiosis caused by the protozoan pathogen Cryptosporidium parvum. Standard chlorine disinfection is not effective at killing the pathogen.
Although several "crypto" outbreaks have occurred in the U.S., the most severe problem is in Africa where both the sanitary conditions are poor and a significant portion of the population has HIV. It is especially dangerous for people with a compromised immune system because it can lead to severe diarrhea and lethal dehydration. the most notable being a cholera epidemic in London in 1854.
A study published in the February 2004 issue of Vadose Zone Journal, which was funded by the USDA-National Research Initiative program and performed at Cornell University Department of Biological and Environmental Engineering, examines how C. parvum oocysts may be transported via preferential flow to groundwater.
A simulation model was developed on the basis of an existing preferential flow model. Column experiments with sandy and undisturbed structured soils were performed. Calf manure with cryptosporidiosis was applied to the columns soil surface, followed by rain. Chloride was also added as a tracer.
"Traditionally, people assume that soils filter out pathogens. This is based upon the premise that water and pathogens move slowly through all of the soil. We found that for sandy soil, where water moved rapidly through, there was indeed very little filtering initially. Surprisingly, the undisturbed, structured columns with large macropores had only a very limited breakthrough," said Tammo Steenhuis, Cornell University, who was one of the researchers of the study.
Although this study shows that the pathogen could enter the groundwater easily at certain levels, the experiments were carried out by designing transport-enhancing, worst-case conditions consisting of infected fresh manure spread shortly before a major rainstorm on a coarse sandy soil with a short distance to ground water. Contamination is much less likely to occur when conditions are not as extreme, for example when manure is dry before the rainfall starts or when the groundwater is not as shallow.
Online subscribers can access the full article; nonsubscribers can access the abstract, or pay a $10 per-article fee, or buy a $25, 14-day site pass, at: http://vzj.scijournals.org/cgi/content/abstract/3/1/262.
Vadose Zone Journal, www.vadosezonejournal.org, is an electronic, peer-reviewed, international publication published by the Soil Science Society of America (SSSA), with the Geological Society of America as cooperator. The research and assessment needs of the vadose zone have grown in response to the pressure of increasing human impacts, prompting this new publication for a diverse range of scientists and engineers. The mission of the Vadose Zone Journal is to disseminate information about the physical, chemical, and biological processes operating in this zone and to facilitate science-based decision making and sustainable management of the vadose zone.
The American Society of Agronomy (ASA) www.agronomy.org, the Crop Science Society of America (CSSA) www.crops.org and the Soil Science Society of America (SSSA) www.soils.org are educational organizations helping their 10,000+ members advance the disciplines and practices of agronomy, crop and soil sciences by supporting professional growth and science policy initiatives, and by providing quality, research-based publications and a variety of member services.
Alle Nachrichten aus der Kategorie: Agricultural and Forestry Science
Zurück zur Startseite
Neueste Beiträge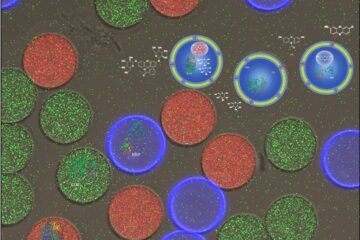 An artificial cell on a chip
Researchers at the University of Basel have developed a precisely controllable system for mimicking biochemical reaction cascades in cells. Using microfluidic technology, they produce miniature polymeric reaction containers equipped with…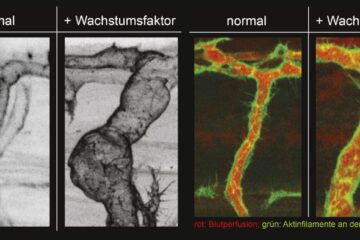 Specific and rapid expansion of blood vessels
Nature Communications: KIT researchers identify a new mechanism to control endothelial cell size and arterial caliber – basis for better treatment of heart infarct and stroke. Upon a heart infarct…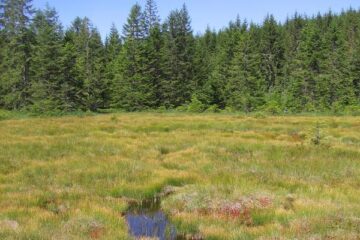 Climate change drives plants to extinction in the Black Forest in Germany
Climate change is leaving its mark on the bog complexes of the German Black Forest. Due to rising temperatures and longer dry periods, two plant species have already gone extinct…