CSIRO based drug effective against bird flu
Drugs based on CSIRO's research into the influenza virus have been shown to be effective, in laboratory tests, against a sample of an H5N1 influenza virus currently infecting chickens in Asia.
CSIRO Health Sciences and Nutrition scientist, Dr Jenny McKimm-Breschkin, has tested the ability of the flu drug Relenza™ to inhibit the virus, known as H5N1 strain, which has killed millions of chickens in Asia and has been responsible for several human deaths this year.
The tests, used to monitor virus sensitivity to drugs, have shown that the drug Relenza™ is as effective, in laboratory experiments, against this bird flu as it is against other strains of flu that affect humans.
"There is a direct correlation between enzyme sensitivity as measured by these laboratory tests and the ability of the drug to prevent the virus from multiplying," said Dr McKimm-Breschkin.
In 1999, the world's first drug effective against all strains of influenza was released onto the world market. Relenza™ was designed based on CSIRO's discovery that there was a small section on the surface of the influenza virus that doesn't change between strains of flu. Designing a drug to inhibit the action of this part of the virus meant it would be very difficult for the virus to mutate to avoid binding the drug. No drug resistance has been seen globally in any previously healthy patient treated with Relenza™.
Subsequently a second drug, Tamiflu™, was developed based on CSIRO research. Its manufacturers claim that pre-clinical trials provide reassurance that it could be effective against bird flu.
The Asian bird flu has not been shown to be passed from human to human. All those who have died from this disease have caught it directly from infected birds. The current strategy for preventing this virus from spreading further and endangering more humans has been to cull millions of chickens in Asian farms and markets.
"In the event that the disease does mutate into a form which can be passed from human to human it is important to know that we already have a treatment available," said Dr McKimm-Breschkin. "The fact that our experiments show that in the laboratory this Australian designed drug is effective against bird flu again shows just how important a discovery this was."
In order to establish that Relenza™ is effective in humans infected with bird flu, clinical data from humans will be needed.
The same techniques used in the development of Relenza™ are being employed by CSIRO to fight other diseases such as cancer, psoriasis and inflammatory diseases like rheumatoid arthritis.
It should be noted that CSIRO receives a royalty income from sales of Relenza™. The assay results reported here have been conducted independently of the manufacturers of Relenza™.
More information:
Mr Warrick Glynn, CSIRO Health Sciences and Nutrition,
PH: 61 3 9662 7344, Mobile: 0408 117 846
Email: Warrick.Glynn@csiro.au
Alle Nachrichten aus der Kategorie: Agricultural and Forestry Science
Zurück zur Startseite
Neueste Beiträge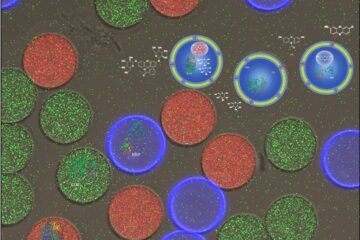 An artificial cell on a chip
Researchers at the University of Basel have developed a precisely controllable system for mimicking biochemical reaction cascades in cells. Using microfluidic technology, they produce miniature polymeric reaction containers equipped with…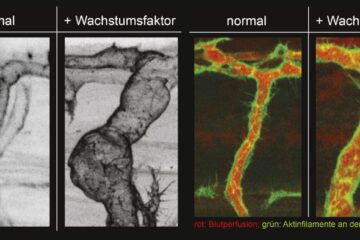 Specific and rapid expansion of blood vessels
Nature Communications: KIT researchers identify a new mechanism to control endothelial cell size and arterial caliber – basis for better treatment of heart infarct and stroke. Upon a heart infarct…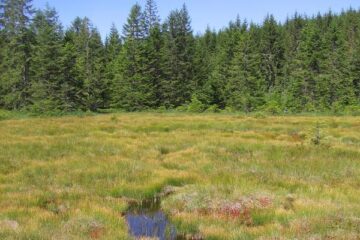 Climate change drives plants to extinction in the Black Forest in Germany
Climate change is leaving its mark on the bog complexes of the German Black Forest. Due to rising temperatures and longer dry periods, two plant species have already gone extinct…