Bluetongue disease a growing threat
Research into the reasons for the recent world-wide spread of the devastating animal disease, bluetongue, could have major implications for the long-term future of Australia's sheep industry.
According to a senior epidemiologist at CSIRO Livestock Industries' Australian Animal Health Laboratory in Geelong, Dr Peter Daniels, bluetongue disease is spreading rapidly in Europe and new strains of bluetongue virus have been detected in Australia.
"While Australian sheep are currently free of bluetongue we must learn more about how the virus spreads so we can ensure that the national flock remains free of this destructive disease," Dr Daniels says.
Sheep infected with bluetongue develop a high fever and swelling and/or lesions around the face and feet. Lesions can also develop in the animal's mouth and, in severe cases, sheep die within two weeks of being infected.
Bluetongue infections are common in sheep, cattle and other ruminants in tropical and subtropical areas around the world but recently began to spread to previously unaffected regions.
"Bluetongue has turned up in parts of Europe where it was previously unknown," Dr Daniels says. "This emergence seems to be linked to global warming which may enable the virus' insect carriers to survive where they previously could not."
In Australia, the disease does not occur in commercial sheep flocks. The insects that spread the virus do not occur in the same areas as the major sheep populations and strains of bluetongue virus are non-virulent (non disease-causing).
However, bluetongue is spreading in Australia, moving south of the Kimberley into the Pilbara. In recent years, three new South East Asian strains of the virus have entered the Northern Territory, but these have not spread beyond the Top End.
"The reasons for the spread are complex, but partly relate to changing patterns of land use, with cattle replacing sheep in some areas. Some of the insects that spread bluetongue feed more readily on cattle than sheep," Dr Daniels says.
The disease movements were detected by the National Arbovirus Monitoring Program (NAMP), managed by Animal Health Australia. Disease information is collected by monitoring young cattle in sentinel herds throughout the country. AAHL acts as a reference laboratory for the program.
Dr Daniels says scientists want to understand whether the spread of virulent bluetongue viruses in Australia is only a matter of time, or whether the Top End of the Northern Territory is a separate ecosystem for bluetongue viruses, with different characteristics that would operate to contain the spread of more virulent strains.
"Such an ecosystem would depend on the relationships between the viral strains and insect carriers present as well as the habitat requirements of those insect carriers," he says.
"If the virulence of the viruses is discovered to be linked to the species of insect by which it is spread, surveillance programs could be fine-tuned and the risk of severe bluetongue disease in Australia more accurately assessed."
More information:
Dr Peter Daniels, CSIRO Livestock Industries, 03 5227 5272
Media assistance:
Emma Homes, CSIRO Livestock Industries 03 5227 5123
All latest news from the category: Agricultural and Forestry Science
Back to home
Newest articles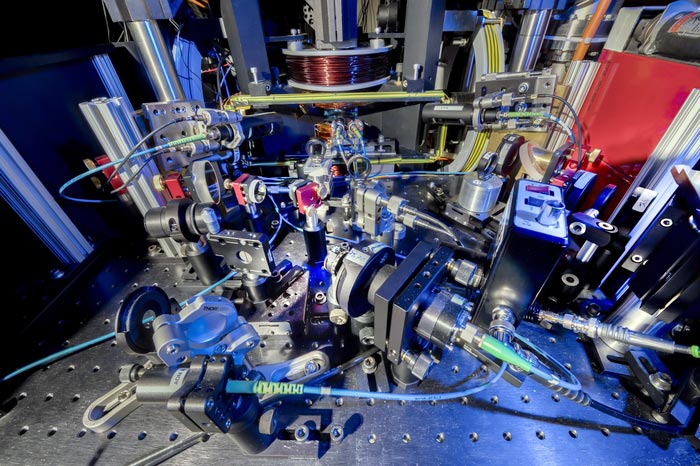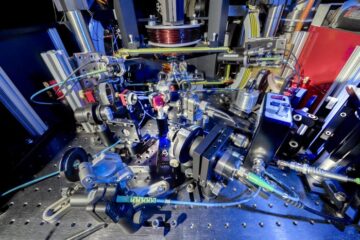 Switching on a superfluid
Exotic phase transitions unlock pathways to future, superfluid-based technologies. We can learn a lot by studying microscopic and macroscopic changes in a material as it crosses from one phase to…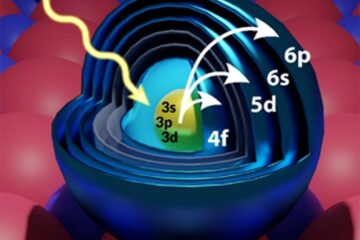 Researchers use breakthrough method to answer key question about electron states
Scientists are working hard to engineer the properties of nanostructures, such as atoms and molecules, to realize efficient logic devices that can operate at the fundamental scale of matter –…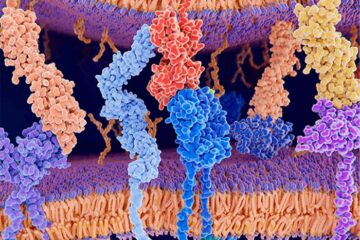 Scientists develop artificial intelligence method to predict anti-cancer immunity
Machine learning algorithms are shedding light on neoantigen T cell-receptor pairs. Researchers and data scientists at UT Southwestern Medical Center and MD Anderson Cancer Center have developed an artificial intelligence…