Using a companion crop to control weeds organically
Since traditional cultivation methods can erode soil, new research taps companion crops for weed control
Organic soybean producers may be able to use winter cereal rye as an inter-seeded companion crop to control weeds, according to research led by a Michigan Agricultural Experiment Station (MAES) crop and soil scientist.
Traditionally, organic growers have used only mechanical cultivation to control weeds, but this method has been shown to cause soil erosion and lead to poor soil structure. Conventional soybean growers have used cover crops successfully in conjunction with herbicides to reduce cultivation and control weeds. The scientists hypothesized that an adaptation of this technique could also be useful for organic growers. The research is published in the January-February 2004 issue of Agronomy Journal.
"Organic growers needed new techniques that meshed with organic systems and had a more positive effect on soil quality, particularly soil structure," said Kurt Thelen, MAES crop and soil sciences researcher at Michigan State University. "Our research looked at two types of planting systems for organic soybeans to determine if interseeding winter cereal rye in the soybeans could help control weeds."
Thelen worked on the research with MSU Extension district field crops agent Dale Mutch, and Research Assistant Todd Martin. They found that inter-seeded winter cereal rye decreases the amount of weeds in the soybeans and increases soybean yield, in years where soil moisture was not a yield-limiting factor. Two years of the three-year project were drier than the 30-year average, which resulted in decreased soybean yields.
"Our results suggest that some means of terminating the inter-seeded rye is necessary for effective management across a range of precipitation levels," Thelen said. "In 76-cm row organic soybean production systems, mechanical cultivation would be an approved practice for terminating rye growth. However, in 19-cm drill-planted systems, new technology that meets the regulatory criteria for organic production is needed to effectively terminate the inter-seeded rye and alleviate moisture-stress related concerns."
###
Agronomy Journal, http://agron.scijournals.org is a peer-reviewed, international journal of agriculture and natural resource sciences published six times a year by the American Society of Agronomy (ASA). Agronomy Journal contains research papers on all aspects of crop and soil science including agroclimatology and agronomic modeling, military land use and management, environmental quality, international agronomy, agricultural research station management, and integrated agricultural systems.
The American Society of Agronomy (ASA) www.agronomy.org, the Crop Science Society of America (CSSA) www.crops.org and the Soil Science Society of America (SSSA) www.soils.org are educational organizations helping their 10,000+ members advance the disciplines and practices of agronomy, crop and soil sciences by supporting professional growth and science policy initiatives, and by providing quality, research-based publications and a variety of member services.
Alle Nachrichten aus der Kategorie: Agricultural and Forestry Science
Zurück zur Startseite
Neueste Beiträge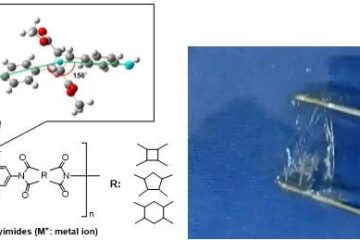 High-thermoresistant biopolyimides become water-soluble like starch
This is the first report for the syntheses of water-soluble polyimides which are Interestingly derived from bio-based resources, showing high transparency, tunable mechanical strength and the highest thermoresistance in water-soluble…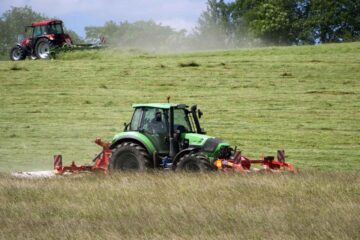 Land management in forest and grasslands
How much can we intensify? A first assessment of the effects of land management on the links between biodiversity, ecosystem functions and ecosystem services. Ecosystem services are crucial for human…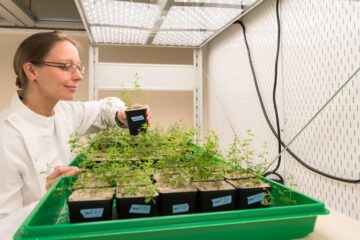 A molecular break for root growth
The dynamic change in root growth of plants plays an important role in their adjustment to soil conditions. Depending on the location, nutrients or moisture can be found in higher…