Signal chemical primes plants for pest attack
Physically damaged or chewed plants produce a volatile chemical that may serve as a primer to prepare nearby plants to defend themselves against insect attack, according to a team of researchers.
"We know that when caterpillars chew on plants, eventually the plants produce chemicals attracting wasps that are the natural enemy of the caterpillar," says Dr. James H. Tumlinson, the Ralph O. Mumma endowed professor of entomology at Penn State. "Natural predators can be an effective method of biological control of pests in agriculture."
However, these predator attracting chemicals do not appear immediately. The first chemicals released are green leafy volatiles (GLV), the odor of new mown grass or crushed leaves. These are highly volatile and appear immediately so they are good candidates as signals to other plants.
To explore this, Tumlinson, working at the Center for Medical, Agricultural and Veterinary Entomology, Agricultural Research Service, U.S. Department of Agriculture, Gainesville, Fl., looked at how GLV influenced undamaged plants in the area by studying corn seedlings and beet army worm, a caterpillar that eats corn leaves as well as cotton, tobacco and other plants. The researchers exposed seedlings to GLV for an hour or overnight. They then tested the undamaged plants by either mechanically damaging them or mechanically damaging them and applying beet armyworm spit to the wounds.
"We discovered that . . . exposure to GLV primed corn plant defenses to respond more strongly against subsequent attack by herbivorous insects by increasing jasmonic acid biosynthesis and volatile organic compounds (VOC)," the researchers report in the current issue of the Proceedings of the National Academy of Science.
Jasmonic acid is a plant hormone that turns on plant defenses, including VOCs, which are the chemicals that attract the caterpillar's parasites and predators. They usually do not appear until hours after the initial attack on the plant.
"The GLVs appear to be like a vaccine, turning on the defensive mechanism, but not pushing it to full strength," says Tumlinson. "If the plant is not attacked, then it does not waste energy producing defenses. However, if it is attacked, the response is more rapid and stronger."
The researchers found that the primed plants produced chemical signals that attract the natural parasites and predators in almost twice the amounts that unprimed plants do. Plants damaged only mechanically did not show this response. Those mechanically damaged and then treated with caterpillar spit to simulate caterpillar feeding showed the enhanced response.
"If you mechanically wound a plant, it is not the same as a caterpillar feeding on it," says Tumlinson. "Caterpillars elicit much greater response than just mechanical damage alone."
Researchers tested the GLV-exposed plants the day after exposure, but have not yet tested the plants after the first day. They therefore do not know if the priming response lasts longer than a day. If the response is long lived, then perhaps exposure to GLVs could protect fields in danger of becoming infested with beet armyworm or other leaf eating caterpillars. This natural chemical might someday reduce the use of pesticides and improve crop quality.
Tumlinson chose the corn and beet armyworm system because the Florida facility has raised beet armyworms for a long time, and corn seedlings can be ready for experimentation in a week or two, while other plants take up to a month to be suitable for use.
"We do not know for sure if the same mechanism will work on other crops like cotton and tobacco," he adds. "It might not have exactly the same effect."
Experiments have not been done on cotton, tobacco or other crops, so it is unclear if this vaccination would work on those or all crops, but the potential for a natural preventive method of pest control exists.
The researchers included Tumlinson; Juergen Engelberth, postdoctoral fellow at Penn State; and Eric A. Schmelz, research scientist; and Hans T. Alborn, postdoctoral fellow at the Center for Medical, Agricultural and Veterinary Entomology.
Media Contact
A'ndrea Elyse Messer
Penn State
Alle Nachrichten aus der Kategorie: Agricultural and Forestry Science
Zurück zur Startseite
Neueste Beiträge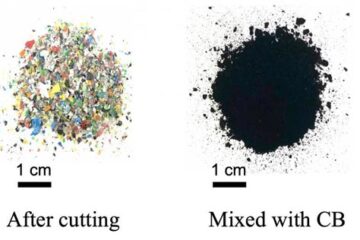 Flash graphene rocks strategy for plastic waste
Rice University lab detours potential environmental hazard into useful material. Plastic waste comes back in black as pristine graphene, thanks to ACDC. That's what Rice University scientists call the process…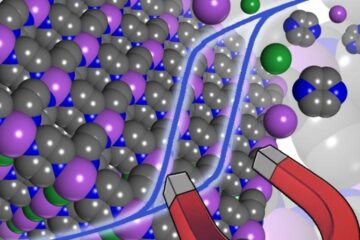 Towards next-generation molecule-based magnets
Magnets are to be found everywhere in our daily lives, whether in satellites, telephones or on fridge doors. However, they are made up of heavy inorganic materials whose component elements…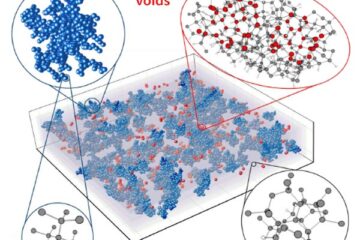 Order in the disorder …
… density fluctuations in amorphous silicon discovered Silicon does not have to be crystalline, but can also be produced as an amorphous thin film. In such amorphous films, the atomic…