Troublesome North-American mosquitoes display resistance to insecticides
New evidence published online in Pest Management Science reports the first signs of resistance to pyrethroid insecticides in a population of mosquitoes from Marin County, California. The species in question is not only a major pest, but also acts as a vector of West Nile virus, a virus that spread rapidly westward across the United States after it first invaded the new world in New York in 1999.
The study, carried out by researchers in California, determined that the Culex pipiens complex mosquitoes displayed tolerance to pyrethroids, which are commonly used agricultural pesticides. Mosquitoes of the same species in Africa and Asia have displayed pyrethroid tolerance, but this report is the first to indicate tolerance in North American mosquitoes.
The pyrethroid-resistance mosquitoes originated from a population that was breeding in pools of water under an apartment below ground. It is not known whether this below-ground population has genetic interaction with the above-ground species not displaying resistance to pyrethroids, but the possibility exists that the resistant genes will spread.
Before pyrethroids were introduced, DDT and other organochlorines were the major pesticides used; Cx pipiens developed tolerance to these chemicals as well as the succeeding organophosphates shortly after they were introduced. The pyrethroid-resistant mosquitoes in this study, however, did display a susceptibility to organophosphates that other groups of mosquitoes in California lacked. This indicates that perhaps the resistance to pyrethroids is developed at the expense of resistance to organophosphates.
Dr Anthony Cornel, a co-author of the paper, explains the significance of his findings: "Evidence of pyrethroid resistance in a medically important mosquito such as Cx. p.p.molestus in California indicates that an integrated approach between agricultural and public health use of chemicals needs to be taken to prevent extensive spread of pyrethroid resistant mosquitoes".
All news from this category: Agricultural and Forestry Science
Back to the Homepage
Latest posts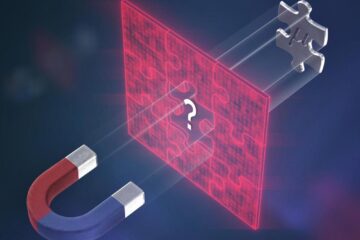 German National HPC Centre provides resources to look for cracks in the standard model
Physicists have spent 20 years trying to more precisely measure the so-called "magnetic moment" of subatomic particles called muons. Findings published this week call into question long-standing assumptions of particle…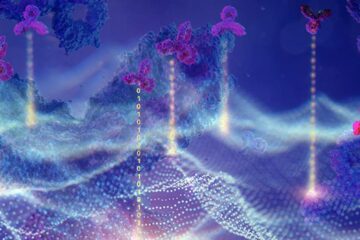 Designing better antibody drugs with artificial intelligence
Antibodies are not only produced by our immune cells to fight viruses and other pathogens in the body. For a few decades now, medicine has also been using antibodies produced…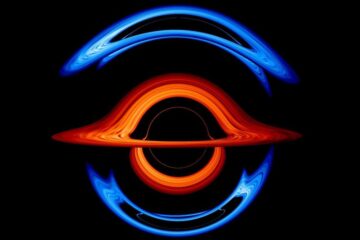 New NASA visualization probes the light-bending dance of binary black holes
A pair of orbiting black holes millions of times the Sun's mass perform a hypnotic pas de deux in a new NASA visualization. The movie traces how the black holes…