Traditional Christmas snack under threat
An international group of scientists is warning that the traditional Christmas snack of Brazil nuts could be under threat if intensive harvesting practices continue in persistently exploited areas.
Writing in this week's edition of the international journal Science (19 December 2003) the main author of the report, Dr Carlos Peres of the University of East Anglia, says: "The clear message is that current Brazil nut harvesting practices at many Amazonian forest sites are not sustainable in the long term."
Brazil nuts, the only internationally traded seed crop collected from the wild, are traditionally harvested from trees that can reach 50 metres in height and 16.5 metres in circumference at breast height. The scientists surveyed 23 natural Brazil nut tree populations in the Brazilian, Bolivian and Peruvian Amazon, and found that populations that have been extensively harvested over several to many decades are dominated by older trees, with very few younger trees present, suggesting that the normal regeneration cycle has been disrupted.
Having established the facts about Brazil nut tree populations at these sites, the scientists then ran computer models to predict population trends for the next 200 years. The patterns observed in the simulations were highly consistent with those observed in real data.
Dr Peres says that both the data collected and the computer models point to a dwindling number of increasingly older trees in persistently overexploited areas, which have not been adequately replaced by young trees in recent decades.
Brazil nuts contribute significantly to the Amazonian economy with more than 45,000 tonnes collected annually from the Brazilian Amazon alone, worth more than US$33 million. The reason that Brazil nuts are so easy to collect is that the seeds fall to the ground encased in large woody fruits (about the size of a large grapefruit), each of which may contain 10-25 seeds.
In order to avert an eventual collapse of the Brazil nut industry, the researchers recommend close monitoring and careful management of exploited populations to avoid future regeneration failure and encourage establishment of younger trees.
Other suggestions include managing the annual quota of seeds that can be harvested and implementing a rotation system with alternating areas where harvesting would not take place. Planting of viable seeds or nursery-grown seedlings could also increase the supply of young trees within natural populations, and control of seed eaters and large herbivores could help maximise the chance of seeds germinating and seedlings surviving to become established juveniles.
Although continued intensive harvesting is a concern, the scientists conclude that the trade itself is not a threat and that there are other, more immediate worries for the Brazil nut extractive industry including deforestation and forest degradation. "Both sound proactive management of natural Brazil nut tree populations and protection of the larger primary forest areas where the trees are found are required to avert the decline of Brazil nut populations and the erosion of this cornerstone of the Amazonian economy."
All news from this category: Agricultural and Forestry Science
Back to the Homepage
Latest posts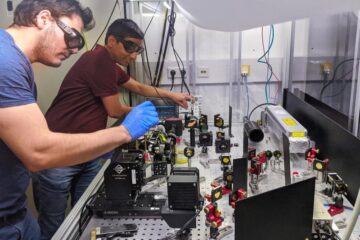 Innovations through hair-thin optical fibres
Scientists at the University of Bonn have built hair-thin optical fibre filters in a very simple way. They are not only extremely compact and stable, but also colour-tunable. This means…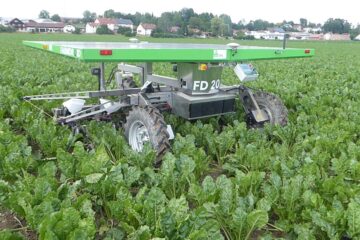 Artificial intelligence for sustainable agriculture
ZIM cooperation network on AI-based agricultural robotics launched The recently approved ZIM cooperation network "DeepFarmbots" met virtually for its official kick-off on November 25. The central goal of the network…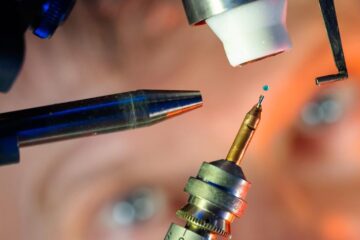 Teamwork in a molecule
Chemists at the University of Jena harness synergy effect of gallium Chemists at Friedrich Schiller University Jena have demonstrated the value of "teamwork" by successfully harnessing the interaction between two…