Pest control breakthrough – from a spider's stomach
UK Team is first to use DNA-based techniques to analyse content of spiders' guts to identify prey
DNA found in a spider's stomach could herald a breakthrough in the fight against farm pests, which cause millions of dollars of damage to crops.
Cardiff University, UK, scientists, led by Dr Bill Symondson in the School of Biosciences, have become the first to use DNA-based techniques to analyse the content of spiders' guts to identify the prey they have eaten in the field.
Money spiders – or Linyphiidae – are a vital controller of pest numbers on farms because their prey includes aphids. However, aphids have poor nutritional value and are sometimes toxic, so the spiders need to balance their diet with other prey.
In a field experiment, the Cardiff team's analysis showed that the money spiders were eating large numbers of small insects called springtails or Collembola. Stomach contents showed that they were eating several different species of Collembola, but with strong preferences – DNA from a species, which was uncommon at the site where they were collected, proved to be present most frequently in the stomachs of the spiders.
"The DNA analysis enables us to identify precisely what the spiders have eaten," said Dr Symondson. "If we compare that with the prey populations in the field, we can see which prey the spiders prefer to eat when they have a choice."
"If we can encourage this prey insect in greater numbers, it should boost the population of spiders and therefore provide better control of aphids," said Dr Symondson.
Spiders, and in particular money spiders, are extremely important in the control of pests in arable crops, and their webs often cover more than 50% of the fields they inhabit.
However, the team is also using the techniques they have developed to analyse other important predators, such as the ground beetle, whose prey include slugs – the most damaging of crop pests in Europe.
"Many people are surprised at how important such natural predators are in the control of pests," said Dr Symondson. "Even on a conventional farm, which uses chemical pesticides, most pests are controlled by predators most of the time.
"Regulations are placing increasing limitations on the use of chemicals, so encouraging natural predators is going to become even more important."
Media Contact
Dr. Bill Symondson
EurekAlert!
All news from this category: Agricultural and Forestry Science
Back to the Homepage
Latest posts
A little friction goes a long way toward stronger nanotube fibers
Rice model may lead to better materials for aerospace, automotive, medical applications. Carbon nanotube fibers are not nearly as strong as the nanotubes they contain, but Rice University researchers are…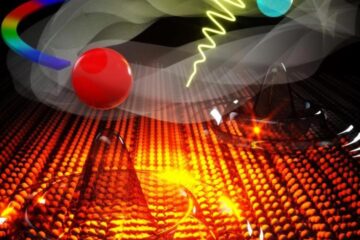 Light-induced twisting of Weyl nodes switches on giant electron current
Scientists at the U.S. Department of Energy's Ames Laboratory and collaborators at Brookhaven National Laboratory and the University of Alabama at Birmingham have discovered a new light-induced switch that twists…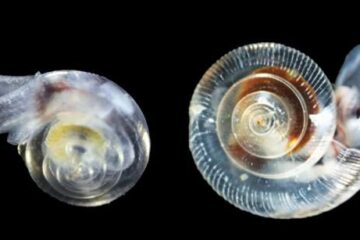 Acidification impedes shell development of plankton off the US West Coast
Shelled pteropods, microscopic free-swimming sea snails, are widely regarded as indicators for ocean acidification because research has shown that their fragile shells are vulnerable to increasing ocean acidity. A new…